4 minute read
Frank Lloyd Wright and H.F. Johnson, Jr.: A Legendary Partnership for American Architecture
The phrases "innovative architecture" and "office building" are rarely found together in the same sentence. And especially not before World War II. Barring a few notable exceptions — the Chrysler Building in New York City and the Louis Sullivan building in Chicago — office buildings in the early part of the 20th century were built to fulfill a function, rather than to emphasize a form.
That is until H.F. Johnson, Jr., third generation leader of SC Johnson, commissioned Frank Lloyd Wright to design an office building for Johnson Wax in 1936.
Frank Lloyd Wright Architecture Came Alive in Partnership with H.F. Johnson, Jr.
One of the most prolific and renowned architects of the 20th century, Frank Lloyd Wright spent his career experimenting with new materials, new designs and advanced theories that integrated architecture into natural surroundings — something he called organic architecture.
In 1936, however, Wright was just about broke. The Great Depression and a few reports regarding his personal life had taken their toll. Wright was ready, if not eager, to get back to work. So, when H.F. came calling, Wright met with him, regardless of whether the commission appeared glamorous or not.
The two men, both hailing from the same state, met in the town of Spring Green, Wisconsin, where they got along famously — although there were reports of friendly insults being lobbed back and forth across the drawing table. 
Wright and H.F. did have their differences, particularly when it came to Wright's ever-expanding budget estimates. But their vision for inspired architecture was unwavering and shared.
Together, the two came to a kind of understanding. H.F. wanted to create a building that made his employees happy and productive. Wright wanted to eliminate the drab and dull nature of the American workplace by building an uplifting, organic environment.
Further, H.F. wanted to build something that would set SC Johnson apart. He wanted to show the world that the company wasn't just a little old family enterprise in a small town in the U.S. Midwest. It was bigger than that.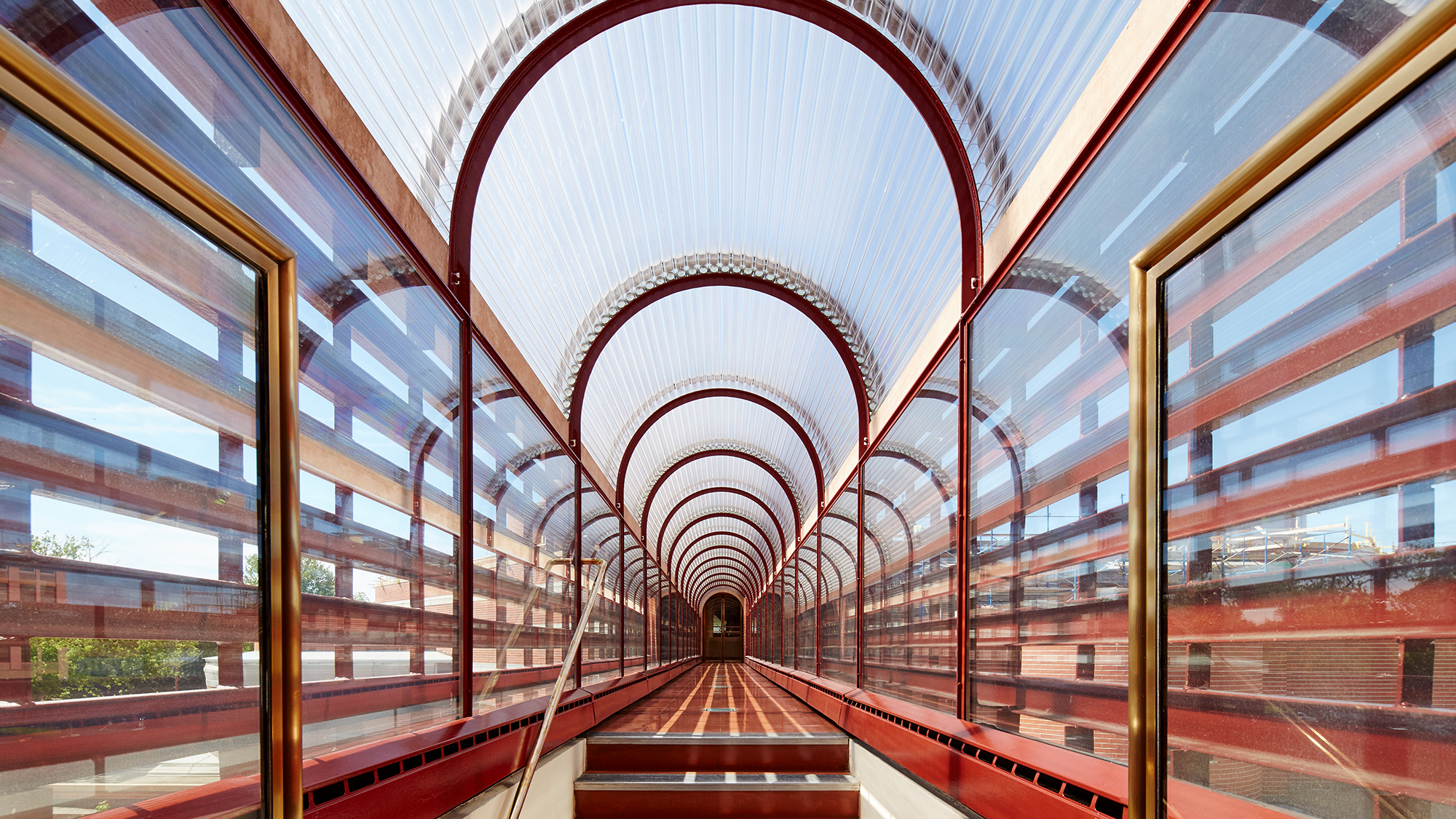 A bridge leading from the SC Johnson Administration Building to the Research Tower.
Our Frank Lloyd Wright-designed Headquarters Put SC Johnson on the Map
Considered a gamble by some, H.F.'s vision and Wright's remarkable designs marked them both as pioneering visionaries. The SC Johnson Administration Building is celebrated to this day as one of the top 25 buildings of the 20th century.
From its 43 miles of Pyrex glass tubing to the dendriform columns soaring in the Great Workroom, it is truly a unique work of art that reflects that innovation and adventure that are fundamental to the spirit of SC Johnson.
And the partnership didn't stop there. In addition to the Administration Building, H.F. and Wright constructed the Johnson family home, Wingspread in Racine, Wisconsin. And, in 1950, H.F. opened the Wright-designed SC Johnson Research Tower, a state-of-the-art laboratory on the SC Johnson campus.
With the addition of each architectural masterpiece, the SC Johnson brand grew, too.
Today, the collaboration between H.F. and Wright is a celebrated part of our family lore and of architectural history. These visionary leaders together produced some of the most enduring and inspiring examples of American architecture – even though sometimes they did it while
scolding each other across the phone lines
.
In one of his many letters to H.F., Wright wrote that the architecture of SC Johnson would act as "...a torch lifting to the sky to inspire your people around the world."
What H.F. knew in the 1930s, we still live by today. Great architecture has the ability to reflect the soul of a business and attract creative minds to solve the problems of the day. 
It is there, among the beauty of our buildings, that some of our greatest ideas take shape.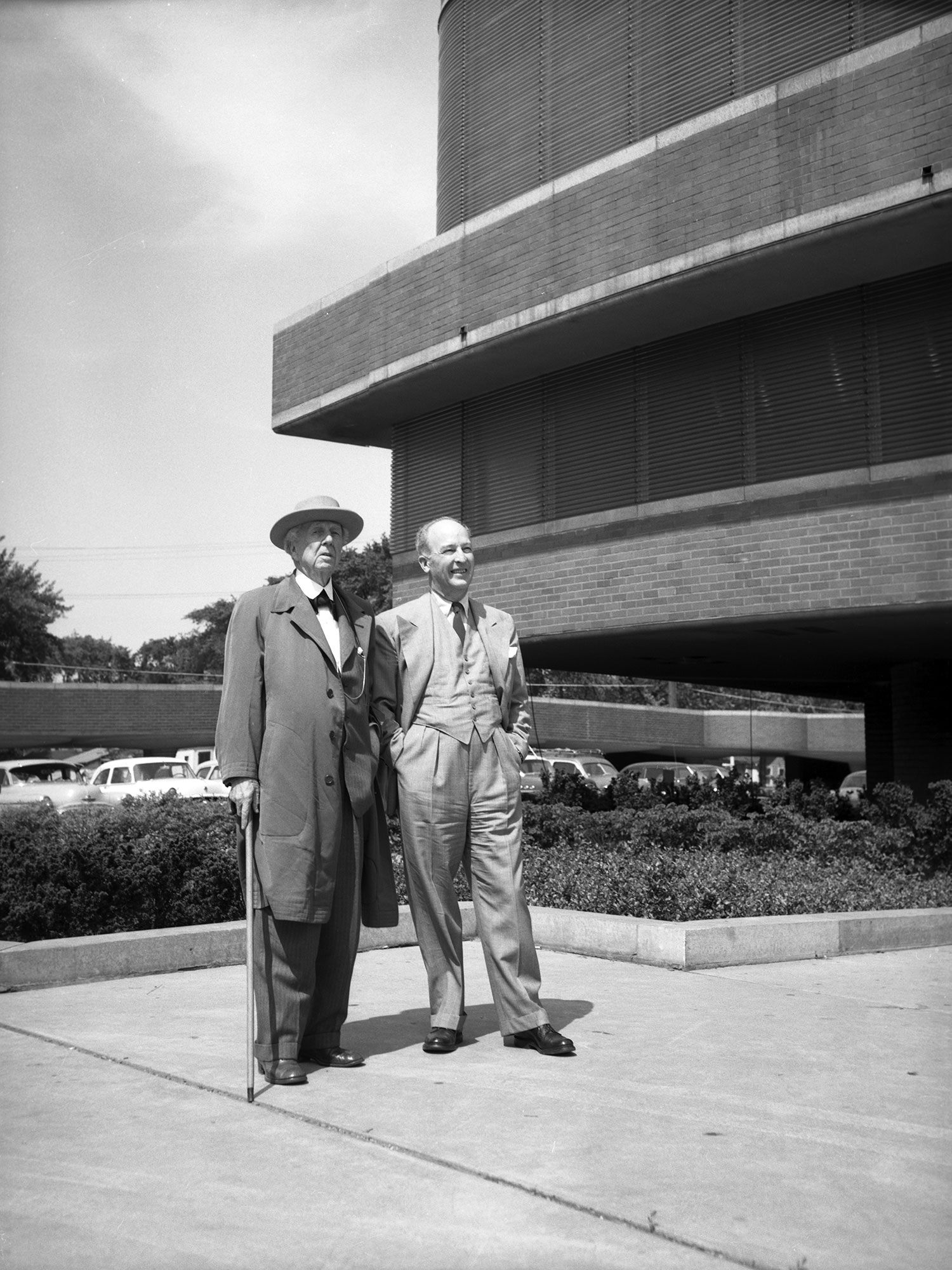 H.F. Johnson, Jr. (right) and Frank Lloyd Wright, at the SC Johnson Research Tower.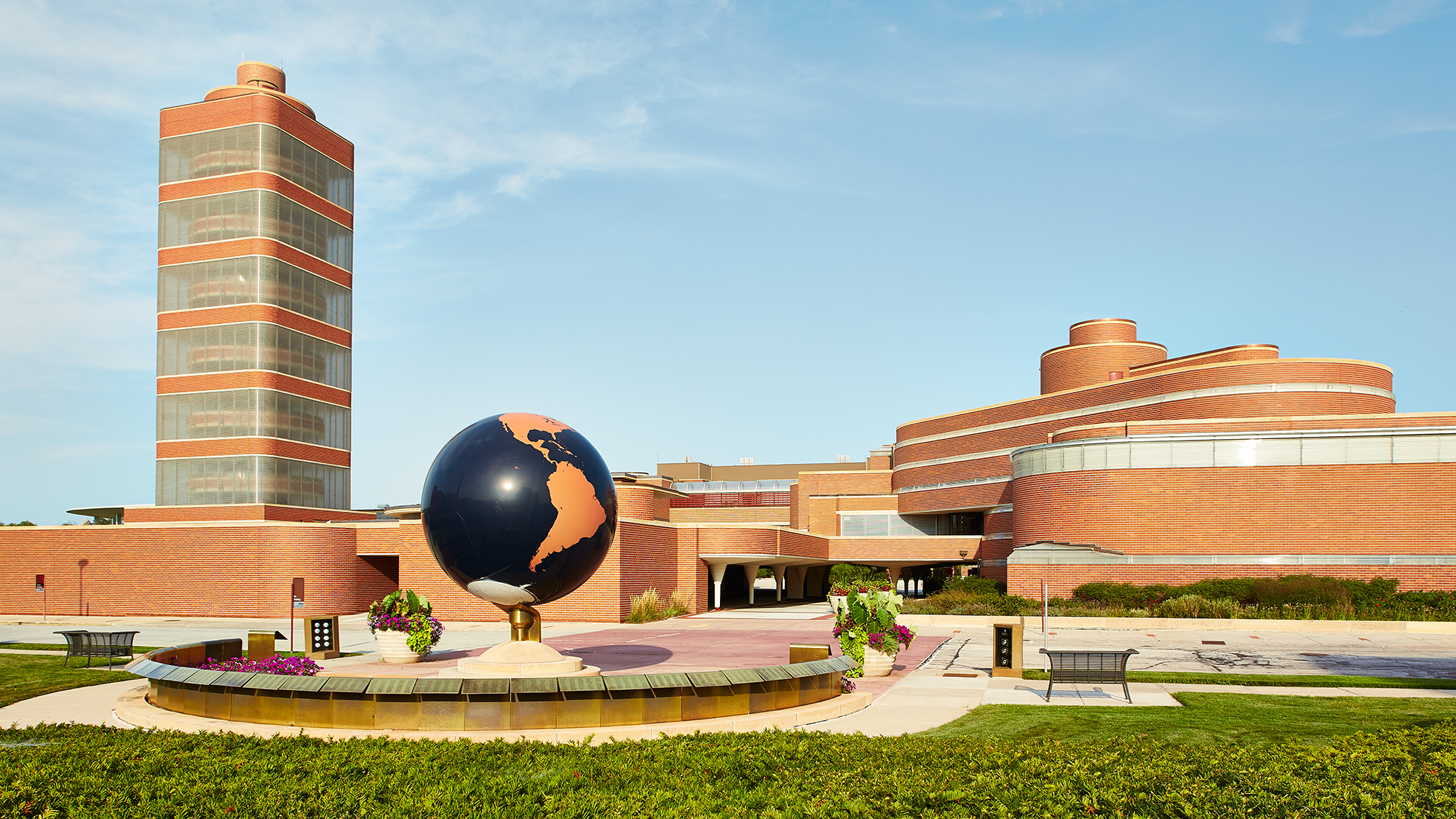 Visit SC Johnson: Get an in-depth look at the only Frank Lloyd Wright-designed corporate headquarters that's still in use. We'd love to welcome you to our home in Racine, Wisconsin.