4 minute read
Gene Johnson: A Conscience for SC Johnson, a Champion for Children's Education
At a company celebration in 2000, fourth-generation leader Sam Johnson described his wife, Gene Johnson, saying that she was the glue that held the family together. "She loves birds, rocks, animals, crossword puzzles and, of course, children," Sam said. "She is sensitive and thoughtful of others. She nurtures her friendships. She's a great organizer and an honest adviser. Gene in many ways has been a true conscience for this company."
It was a wonderful portrait of a remarkable woman who was at the heart of SC Johnson for generations until she passed away in 2018.
Imogene and Sam Johnson Met at Cornell University
Imogene, known as "Gene," met Sam Johnson at Cornell University in 1948. She was a mathematics major and was interested in astronomy, which became a lifelong passion.
Gene had a successful career as an engineering mathematician at Ryan Aeronautical in San Diego, California. An early computer programmer, she worked on the first vertical take-off aircraft, in an era when computers were barely known in the business world.
After she and Sam married in 1954 and moved to Racine, Wisconsin, Gene devoted her time to family and to numerous volunteer and philanthropic pursuits. At the same time, she stayed closely involved with the company and its operations – a treasured adviser for Sam and, once they were grown, her children as well.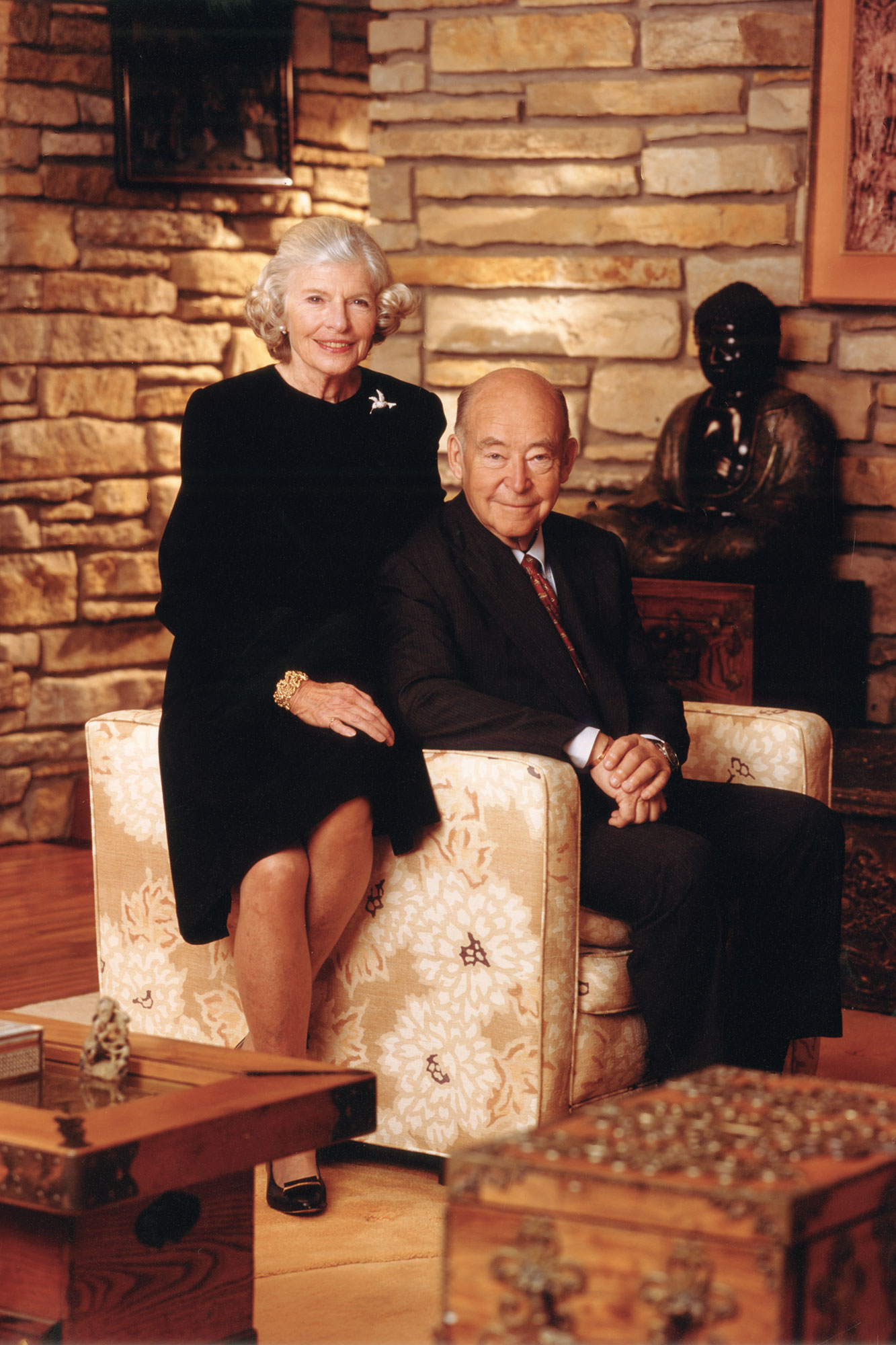 Gene and Sam Johnson were married for 50 years. Sam passed away in 2004 and Gene in 2018.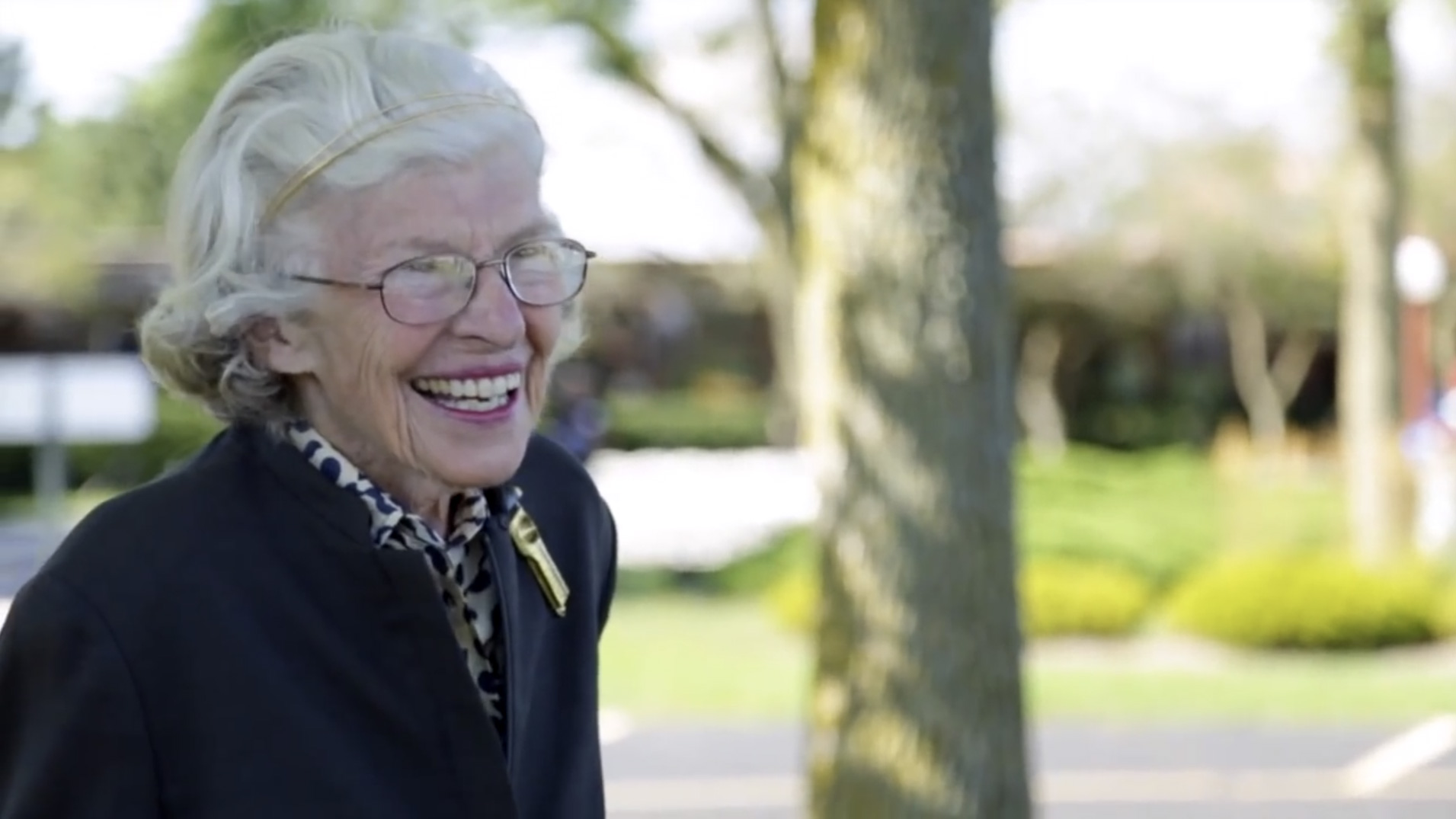 Gene Johnson Co-Founded The Prairie School to Foster Education
While Gene's advocacy and philanthropy have touched many lives, among her most celebrated accomplishments was The Prairie School, which she co-founded in 1965 in Racine, Wisconsin.
Gene and her co-founder, Willie Hilpert, saw a need for a school that would encourage a love of learning, provide attention to each student, have a diverse student body and hold high academic standards to promote individual achievement. More than five decades later, The Prairie School has gone on to become one of the finest private college preparatory schools in the United States.
Gene also was a nature enthusiast and an avid birder. She served on the boards of the Laboratory of Ornithology at Cornell University and Adler Planetarium. Over the years, she was a champion for STEM learning – science, technology, engineering and math – with a particular focus on nature.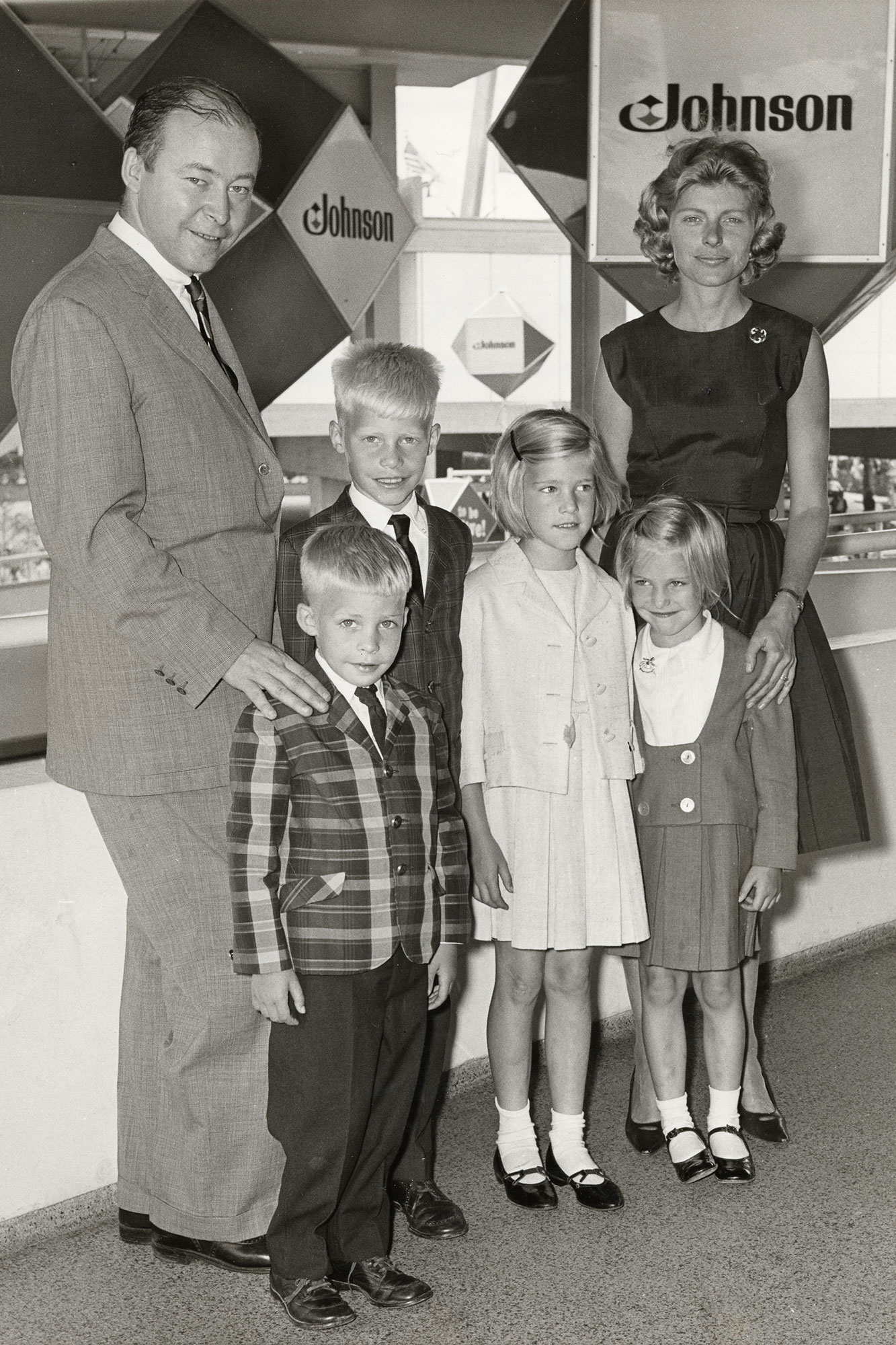 Gene, Sam and their children at the 1964 World's Fair.
Her philanthropic leadership benefited The Imogene Powers Johnson Center for Birds and Biodiversity at Cornell Lab of Ornithology, the International Crane Foundation and River Bend Nature Center.
In 2017, SC Johnson renamed its flagship insect science research center, in Racine, Wisconsin, to honor Gene. The SC Johnson Institute of Insect Science for Family Health was established in 1957 and has grown to be one of the world's largest private, urban entomology research centers. Researchers there have studied and advanced the sciences of insect biology, physiology, ecology, behavior and toxicology.
Fisk explained, "I am honored to recognize my mother's legacy by renaming our Racine research facility after her. She has worked for decades to promote education and the sciences, especially in the Racine community."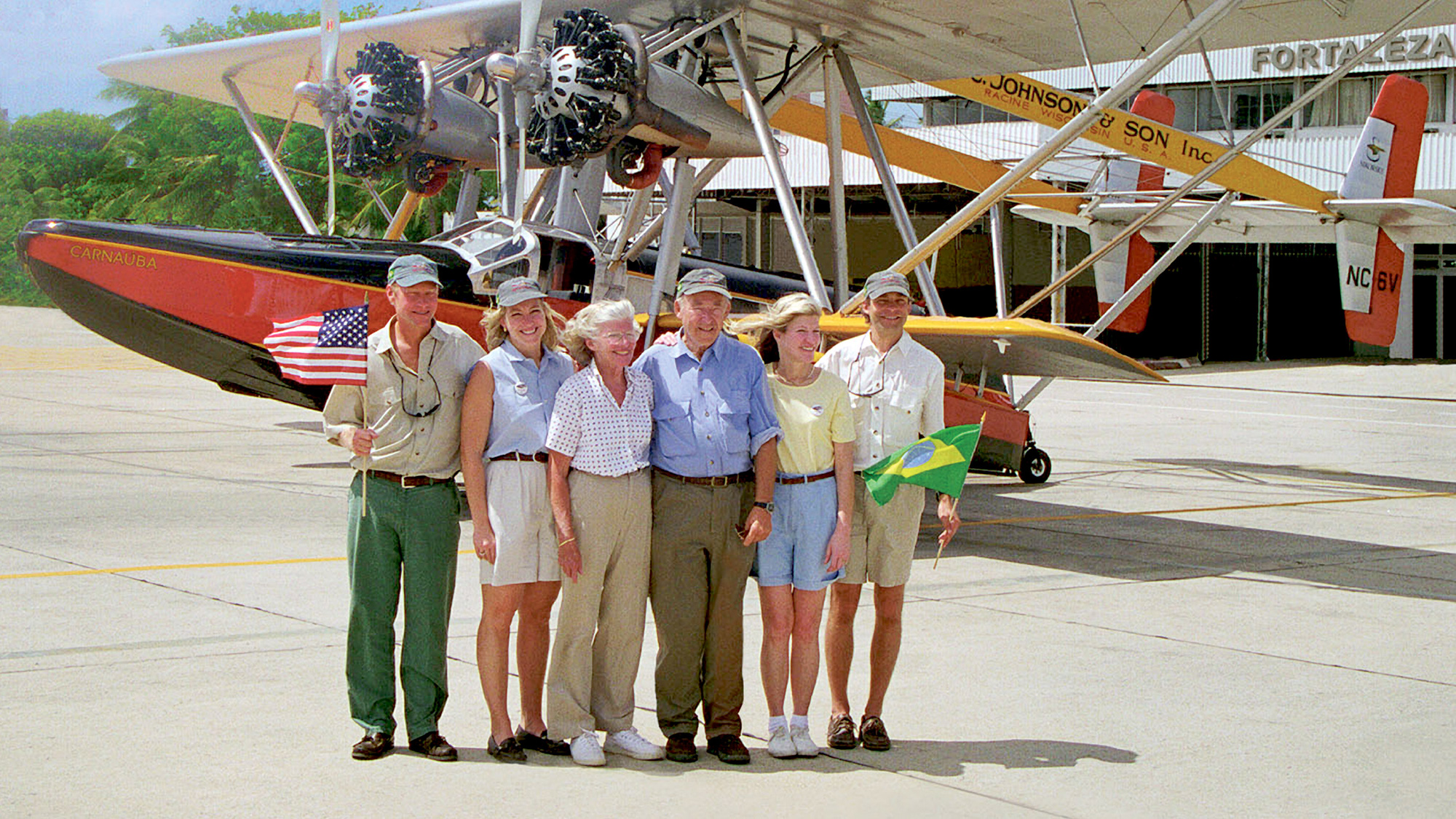 The Johnson family in Fortaleza, Brazil, at the end of the 1998 Carnaúba Expedition.
At SC Johnson, We All Thought of Gene as Family
Here at the company, Gene was a cherished part of events like our annual Profit Sharing Day celebration. We adored her as a surrogate mom. In fact, she was famous for the hilarious science-based gift she used to bring as a prize for lucky attendees: fossilized dinosaur poop.
Called coprolite, it's actually a lovely fossil and a gift in keeping with Gene's love of science. But we think she gave it away for the laughs, too.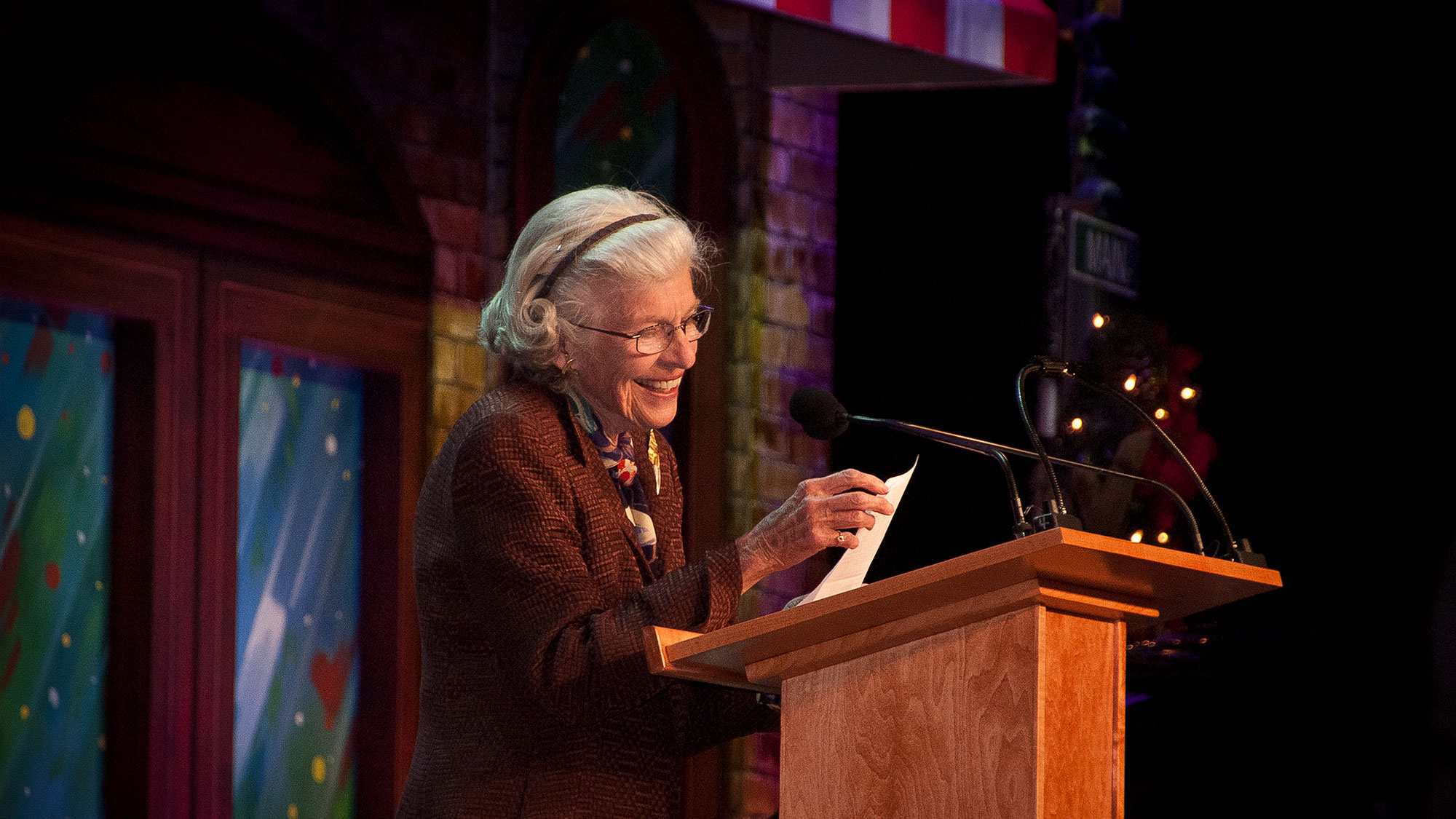 Gene Johnson speaking at an SC Johnson Profit Sharing Day event.
At the 50th anniversary celebration for The Prairie School in 2014, Gene reflected on the school's purpose. She noted, "A lot has changed over the years. We are a much bigger and a much better school in so many ways. However, one thing has not changed, our purpose: To be a place where children are inspired to learn and where they thrive as individuals, a place filled with young people who care about each other and about making the world a better place."
When she passed away in 2018, Fisk and his siblings wrote of Gene that she was "a remarkable woman whose intelligence, humility, grace and beauty were matched equally by her strength of character, boundless compassion and lifelong passion for education and learning. She was a loving daughter and sister, a devoted wife and the world's best mother, grandmother and great-grandmother."
As a parent, an adviser, a volunteer and an advocate for education, Gene Johnson truly made the world – and SC Johnson – a better place. Her commitment to her family and to other people is her most treasured legacy.