4 minute read
Living Planet: An SC Johnson Company-Sponsored Film Brought a Bird's-Eye View of Nature to Millions
So, when filmmaker Francis Thompson approached
Sam Johnson
with a sponsored film project in the late 1970s, Sam listened.
A Movie about Nature, with a Breathtaking View
The idea was bold: to celebrate all life on Earth, from lush jungles to barren desert to polar north, with a movie about nature shot from a plane. And, the film would be shot on 70mm IMAX, ten times larger than the standard 35mm movie frame. At the time, there were only 12 theaters in the world equipped to show IMAX films.
But Sam knew Thompson, who had created the company's beloved 1964 film To Be Alive! Just as important, Sam cared deeply about the message of conservation that Thompson and Smithsonian's National Air and Space Museum hoped to convey. So, he said yes.
With the company's support, director Dennis Moore and his two film crews shot over 18 months and logged a quarter of a million miles. They traveled the world with 59 cases of equipment weighing 3,600 pounds and used nearly five miles of film in the process.
Showcasing spectacular aerial shots of five continents, Living Planet took viewers on a half-hour journey around the globe. From the Andes to the African plains, and from the Parthenon at sunrise to modern cities, Living Planet captured the majesty of nature, as well as some of humanity's finest architectural achievements.

Corporate Sponsorship of a Call to Action
Living Planet was heralded as "a genuine visual delight" and "a visual hymn… to Earth." And as an audience member wrote, "I don't see how anyone could leave the theater without feeling a real determination to preserve this priceless, irreplaceable beauty of our earth."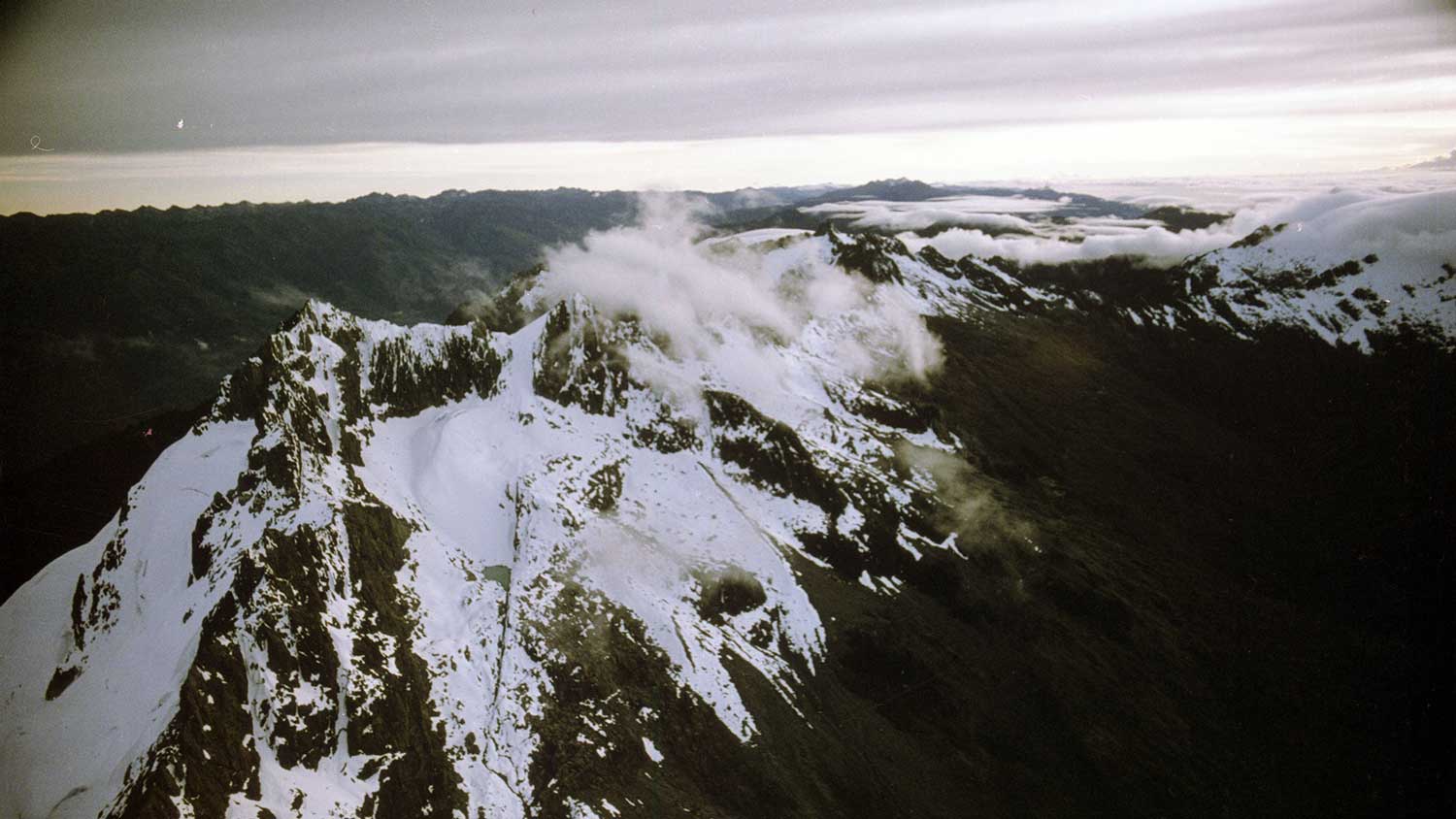 A still from Living Planet showing the Andes mountains.
While the nature film is no longer shown, it was a testament to the company's commitment to environmental responsibility and to Sam's visionary actions in support of the planet.
As Sam said at the time, "We chose to sponsor Living Planet because the airborne overview of the Earth made possible by this spectacular movie technique provides a special new perspective on the environment of our planet. Hopefully this film will create an increasing awareness among all segments of our society of the need to preserve and protect our fragile planet from the sometimes overly heavy footsteps of man."
And so it did.