2 minute read
Fisk Johnson Sponsors Racine Habitat for Humanity Home for Local Family
The SC Johnson Chairman and CEO's gift continues a long-standing personal and company commitment to the community.
RACINE, Wis., August 1, 2023 – The Carey family of Racine received the keys to their new home in Mount Pleasant today. Fisk Johnson, Chairman and CEO of SC Johnson personally supported the rehabilitation project through Racine Habitat for Humanity (Racine Habitat).
"I grew up in Racine, and my family and I have always cared about and invested in this community," Johnson said. "I appreciate the work Racine Habitat for Humanity is doing to give local families the opportunity to achieve their dreams of homeownership. I hope this home provides a place to build many wonderful memories."
Johnson has previously sponsored two other homes on the same street in Mount Pleasant. This latest gift demonstrates a larger personal and company commitment to the community and Racine Habitat. Johnson's family company, SC Johnson, sponsored new construction on the home next to the Carey family.
Since 1989, SC Johnson has provided more than $1.3 million to support the costs of both new construction and rehab projects for 37 homes. Six of those homes are in the Mount Pleasant Lakeside Neighborhood. In addition to homes, the company has provided funds for several projects and programming, including the Mount Pleasant Lakeside COP (Community Oriented Policing) House. The officer-staffed COP House serves as a safe hub for services to residents, and the space is used for community engagement and programing.
Racine Habitat believes that everyone deserves a decent, affordable place to live. The average down payment for a home in Wisconsin is $27,400, which is more than 92% of renters can afford, according to Racine Habitat. The Racine Habitat Housing Program partners with local volunteers to build homes alongside low- to moderate-income families in the community. The homes are then sold to partner families at an affordable price. Once selected, each partner family puts 300 hours of "sweat equity" into the building of their home or other homes in the program. Over 35 years Racine Habitat has completed and sold 110 homes.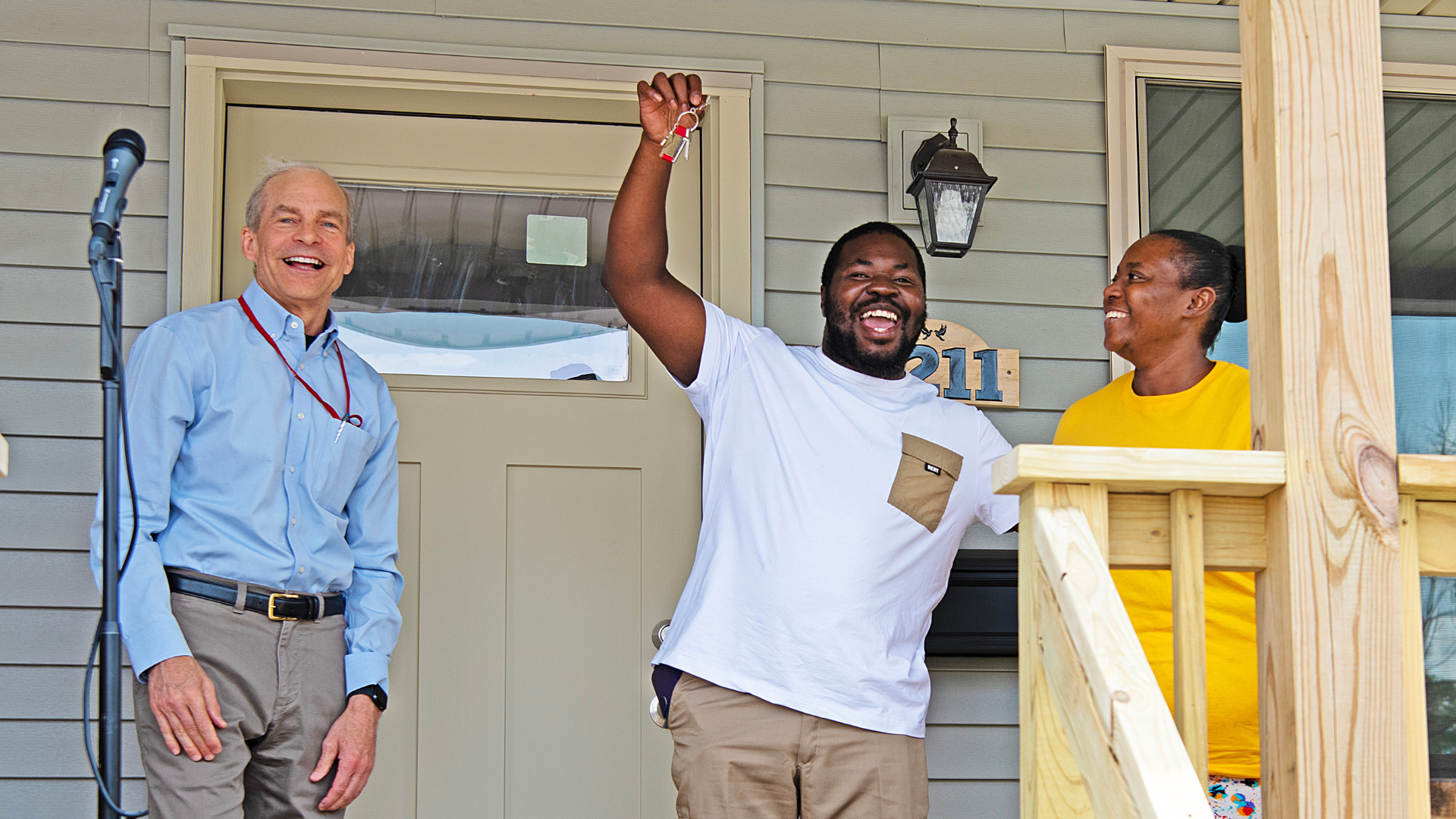 ---
About SC Johnson
Founded in 1886 and headquartered in Racine, Wisconsin USA, SC Johnson believes that a more sustainable, healthier and transparent world that inspires people and creates opportunities isn't just possible – it's our responsibility.
A heritage of innovation and bold, transparent decisions is why our high-quality products and iconic brands – including OFF!® Raid®, Glade®, Windex®, Scrubbing Bubbles®, Ziploc®, Mrs. Meyer's Clean Day®, method®, Autan®, Baygon®, Mr Muscle®, Duck®, Lysoform® and more – are in homes, schools and businesses in virtually every country worldwide.
As a global, purpose-led company, we are committed to making the world a better place today and for future generations. That means relentlessly bringing our expertise in science, innovation and partnerships to bear on some of the world's most pressing environmental and health issues like reducing plastic waste and eradicating malaria. Around the world, we use our resources to unlock greater economic and educational opportunities for people and communities where access may be limited, but curiosity and potential are limitless. 
See how SC Johnson is a Family Company At Work For a Better World by visiting scjohnson.com or joining us on Facebook, Twitter, LinkedIn, Instagram, YouTube and TikTok.

About Racine Habitat for Humanity
Racine Habitat for Humanity (Racine Habitat), founded in 1987 as an independent affiliate of Habitat for Humanity International (the largest nonprofit home builder worldwide), seeks to put God's love into action by bringing people together to build homes, communities, and hope. Racine Habitat is dedicated to eliminating substandard housing locally and worldwide through constructing, rehabilitating, and preserving homes; by advocating for fair and just housing policies; and by providing training and access to resources to help families improve their shelter conditions.