8 minute read
SC Johnson Supports STEM Funding, Literacy and Tomorrow's Innovators
Programs for a Brighter Future
In addition, we have long been committed to future generations and finding ways to help them reach their goals and foster a love of learning. Here are some ways we've helped: 
• SC Johnson STEM Scholars Pathway: Earlier this year, we announced a donation of $5.5 million to Gateway Technical College to create the SC Johnson STEM Scholar Pathway program. This program offers the opportunity to obtain a four-year degree in a STEM- related career field to those with limited means, women, and people of color, who have historically been under-represented in STEM industries.
• Partnering with Sesame Workshop: We teamed up with Sesame Workshop to help create new tools and resources for young children and caregivers worldwide to promote healthy and environmentally sustainable practices at home. Over the next two years, Sesame Workshop will create a robust collection of global educational resources centered around the pillars of health, sustainability, and early education building blocks.
• Battle of the Books: We've supported the Racine Public Library's Battle of the Books program for 20 years to provide thousands of books to local fourth- and fifth-grade students and encourage a love of reading through friendly competition. 
• GEMS Conference: For six years, we've sponsored the Southeastern Wisconsin Girls Engineering, Math and Science (GEMS) Conference, to help reach middle school aged female students and engage them in hands-on experiences and learning sessions designed to encourage engagement and pursuit of courses and careers in science and technology, and ultimately inspire young girls to reach their potential.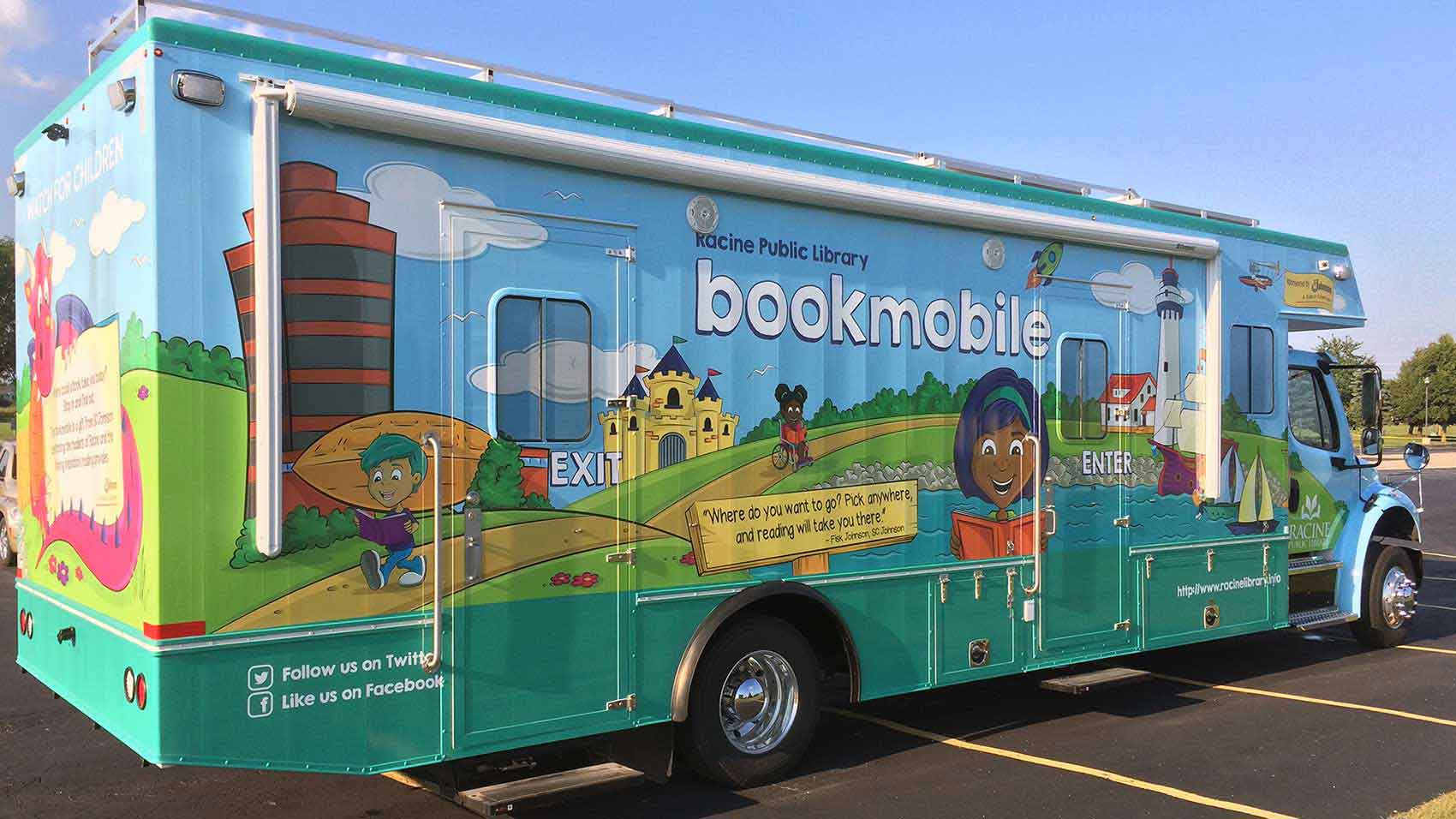 SC Johnson has funded Racine's "bookmobile" twice, helping library books reach more people.
Supporting Future Scientists Through Corporate Philanthropy
The donation was a result of a partnership between SC Johnson and the Racine Community Foundation. It supports Parkside's Integrated Science and Applied Learning Initiative and will help the university add opportunities for students, such as research fellowships, scientific career exploration and development activities. 
Said our Chairman and CEO Fisk Johnson when announcing the news, "We're thrilled the new SC Johnson Integrated Science Lab will help support future science professionals who are better prepared for the workforce, and will assist with meeting future workforce demands of the region." 
Building improvements will include fully redesigned science labs with the most up-to-date technology, like what's used in research facilities and scientific workplaces. There are also plans to expand the lab to provide larger spaces for advanced and independent research.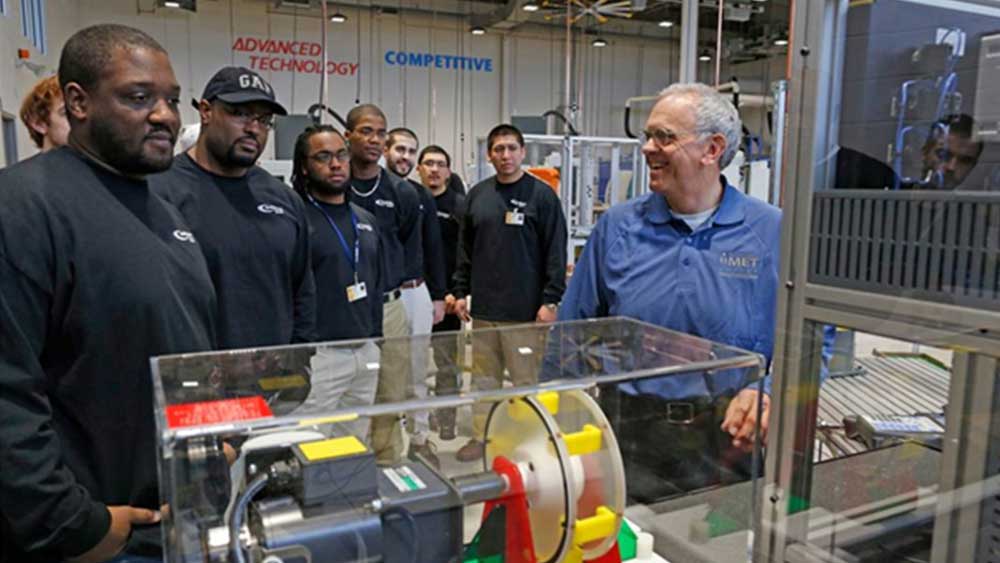 The college offers training in welding, metal fabrication, automated manufacturing systems and industrial robotics.
STEM Curriculum: Hands-on and Fully-equipped
When it comes to learning modern technologies and engineering skills, there's a simple truth: hands-on experience is essential. 
That's why for more than 20 years, SC Johnson has partnered with 
Gateway Technical College
, which offers more than 65 education programs for health, business, manufacturing and engineering, and services careers. 
Beyond providing financial support for Gateway programming that increases technical competency in the community around our largest global manufacturing facility, we contributed $1.7 million to help expand 
Gateway's iMET Center
. It is dedicated to training the manufacturing workforce, and its programs include hands-on skill training for careers in areas such as electronics and engineering.  
Plus, in 2016, SC Johnson along with our Chairman and CEO Fisk Johnson announced a combined donation of $700,000 to Gateway to support the Gateway Promise, which helps fill the gap between financial aid grants received by students and the cost of attending Gateway. This provides educational opportunities that might not otherwise be available to lower-income students.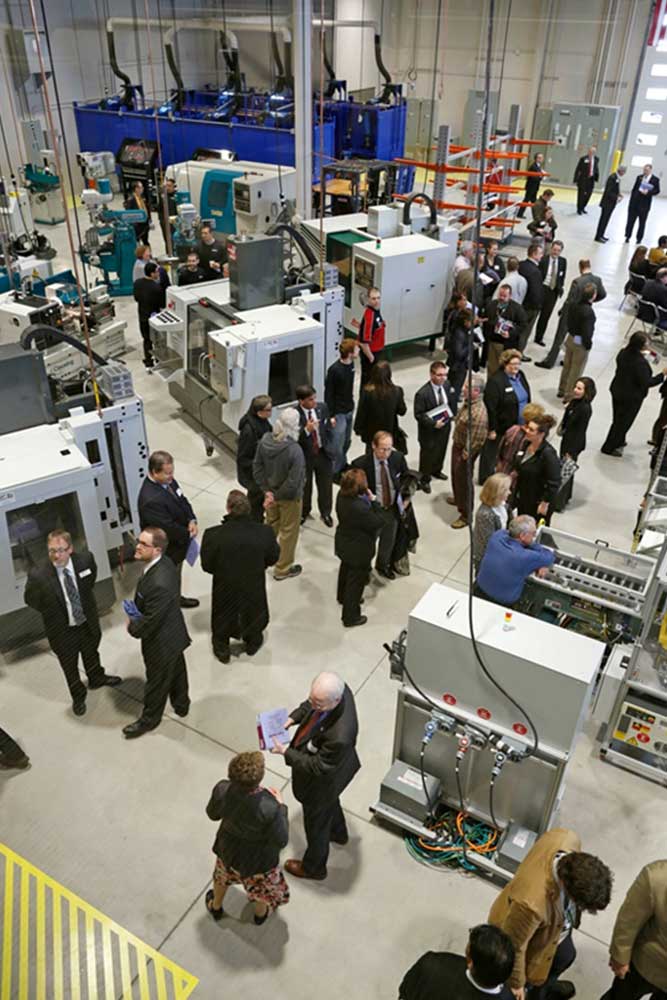 SC Johnson helped Gateway Technical College build an 18,000-square-foot addition including the college's first fabrication lab.
Global Philanthropy: Learning Everywhere
While supporting education is a priority in our headquarters community, which is also home to our largest global manufacturing facility, education is a giving priority for SC Johnson worldwide. In fact, educational support was 13% of our global philanthropy in 2016/17.
As an example, for over 20 years, SC Johnson has supported the Teenage Environmental Education Fund in Shanghai, which teaches good environmental practices for China's youth. In the United Kingdom, support of 
The Prince's Trust
 has helped young people transition into work, training or education. SC Johnson Germany has supported 
NeanderLAB
, an organization that provides lab space for children from 24 area schools, encouraging greater interest in the sciences.
And those are just a few examples. Wherever we operate around the world, at SC Johnson we aim to foster access and engagement in education. To us, it's simply the right thing to do. Tomorrow's great STEM minds will make life better for everyone – and we want to help them get there.