3 minute read
Ocean Plastic SC Johnson is Tackling Plastic Pollution in Indonesia While Helping Families
Experts today believe at least 8 million metric tons of plastic end up in the world's oceans every year. The World Economic Forum says that's the same as dumping the contents of one garbage truck into the ocean every minute. And by 2050, it's expected to increase to four garbage trucks per minute.
That's why we're working hard to find ways to minimize the amount of plastic waste around the globe. From a product perspective, we have taken many steps, like developing our products to encourage reuse, designing out of excess packaging and increasing the recycled content of our plastic bottles.
But we see an opportunity beyond products, too. We want to help recover plastic waste through innovative recycling and recovery programs. In this way we can reduce environmental impact and, at the same time, do some good in communities that have excessive plastic pollution.
The Plastic Pollution Crisis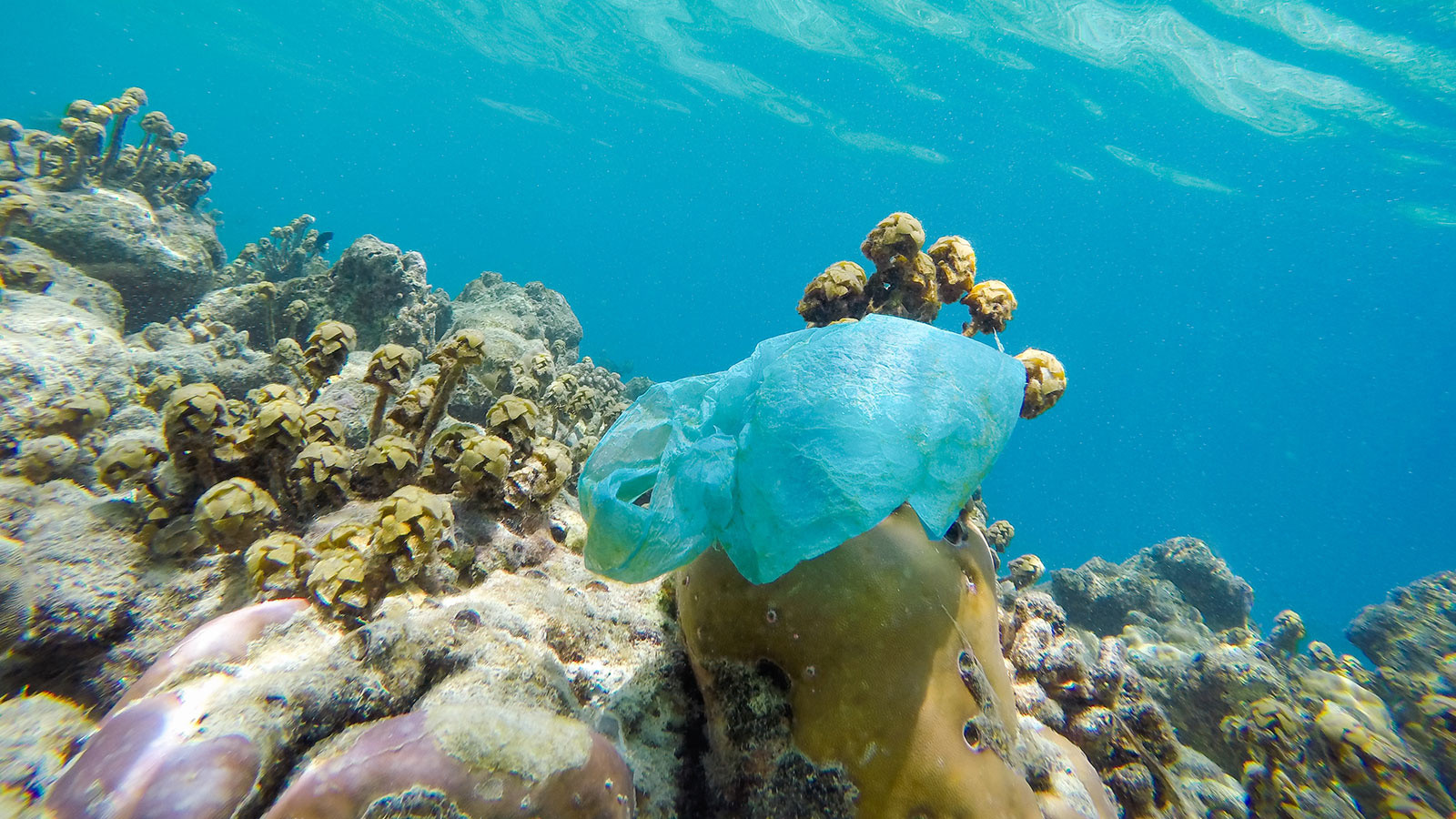 Ocean Plastic: A Partnership for Progress
In 2018, SC Johnson kicked off a partnership with Plastic Bank, one of the leading organizations working to reduce ocean plastic.
Plastic Bank's mission is to create social and environmental impact in areas with high levels of poverty and plastic pollution. To do this, they exchange plastic collected by residents for money, goods or services. The collected plastic is recycled and sold as Social Plastic®. The collectors benefit from the value they receive in exchange.
Working with Plastic Bank, we have opened nine recycling centers in Indonesia, each able to collect about 100 metric tons of plastic a year and provide opportunities for hundreds of local waste collectors. We are exploring ways to expand the partnership as well.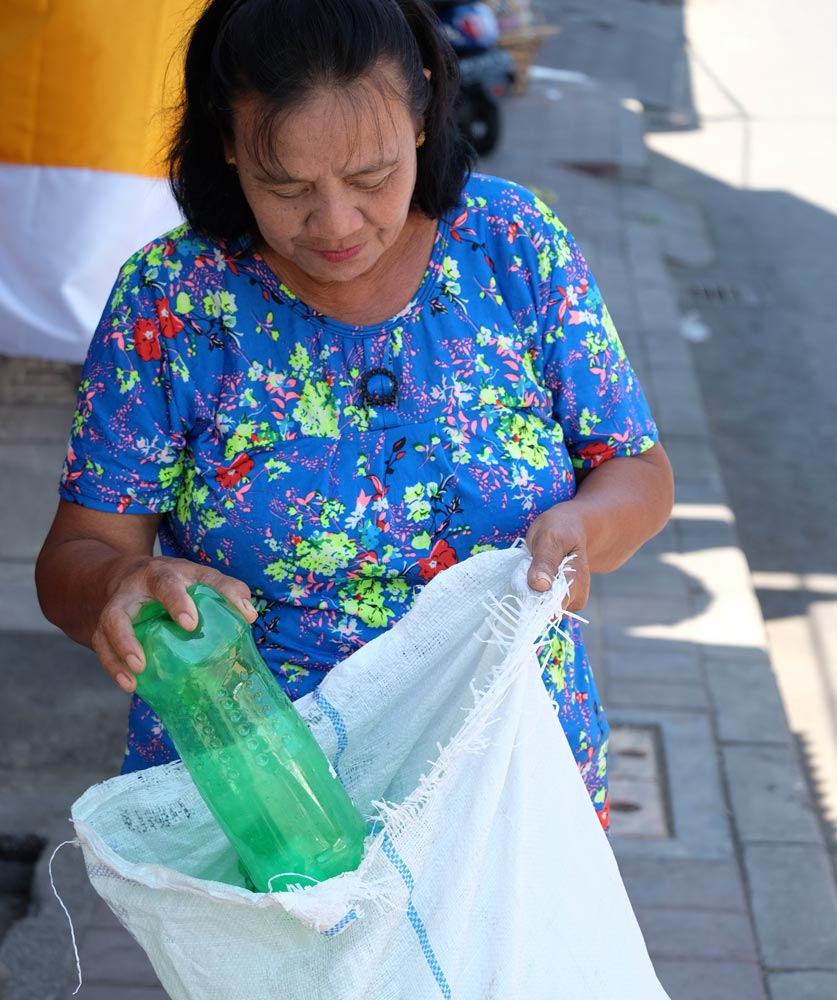 Nyoman Darti collects plastic waste in the new recycling center opened by SC Johnson and Plastic Bank in Bali, Indonesia.
Fisk Johnson Gets a First-Hand View of Manta Point
In October 2018, SC Johnson Chairman and CEO Fisk Johnson visited Indonesia and dove at Manta Point with Conservation International (CI), our long-time partner in environmental action. For more than 15 years, we've been collaborating with CI to help safeguard forests and preserve natural resources.
As a lifelong diver who has been in seas around the world, Fisk has seen ocean conditions decline and wanted to see the ocean plastic crisis up close. Manta Point gained fame in 2018 when a diver shared video of extensive plastic pollution in the water.
While Fisk didn't encounter the same level of pollution as that diver, the marine biodiversity was inspiring and further spotlighted the devastating impact plastic pollution could have.
SC Johnson & Plastic Bank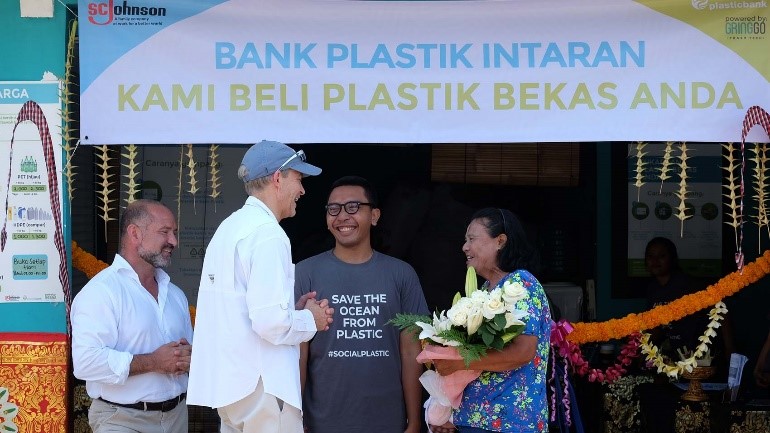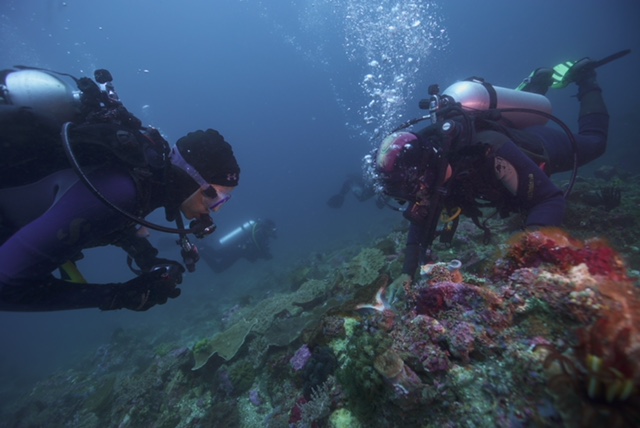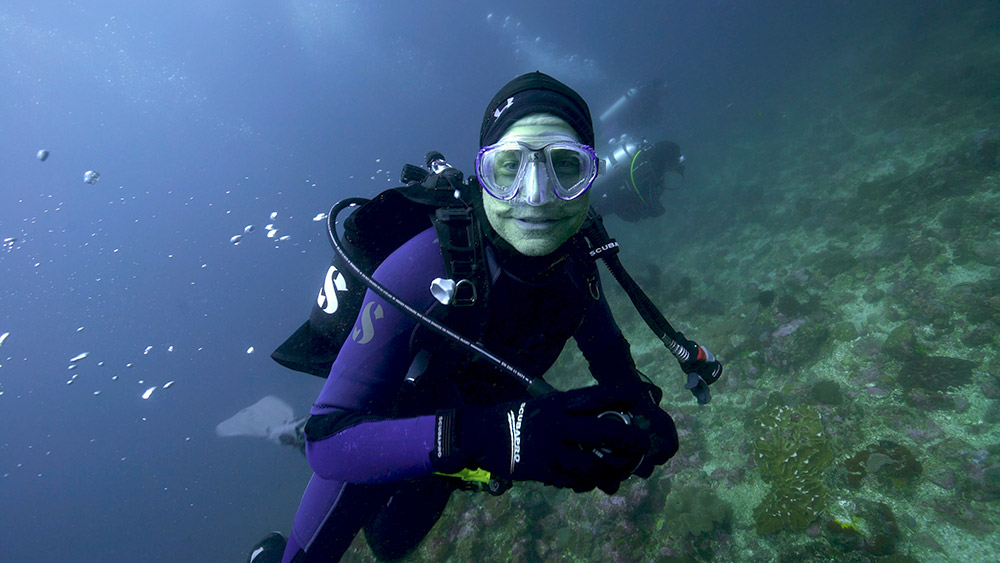 "Business, government and NGOs need to come together to take on this important issue. It's critical that we take action to help stop the increasing amount of plastic leaking into our oceans," said Fisk. 

"We want to help recover plastic equal to the amount we put into the world, through innovative recycling and recovery programs. In this way we can neutralize our environmental impact and, at the same time, do some good in communities that have excessive plastic pollution."

Indonesia was chosen for the partnership because it has the world's highest levels of marine biodiversity, yet also faces high levels of plastic pollution in its oceans. The country has pledged up to $1 billion per year to reduce the amount of plastic and other pollution in its waters. It's targeting a 70% reduction in marine waste by 2025. Indonesia also has been a home to SC Johnson operations for decades.
When Environmental Action has a Social Impact
One reason the Plastic Bank partnership was so appealing was the opportunity to do good for people AND the planet.
SC Johnson has a long history of efforts that aim to meet both these goals, such as our long-term investment to encourage sustainable farming and economic development in Rwanda and a program launched in 2016 to increase aerosol recycling in Latin America while improving working conditions for workers at waste separation facilities.
We hope this new partnership will have a similar positive impact. Nearly 28 million Indonesians live below the poverty line, meaning a program of this scale could bring significant benefits. Right now, due to safety concerns, many Indonesian residents don't carry cash. But the Plastic Bank program uses Blockchain technology, meaning collectors get access to resources with less risk of loss.
Beyond increasing financial security, Plastic Bank also believes the program offers collectors an important sense of pride – and that's important too. We won't be satisfied until our net impact is zero plastic waste. Along the way, we're excited about innovative programs like the Plastic Bank partnership that can help make a better world for everyone. 
Plastic Bank's David Katz talks plastic and the ocean at a TED Talk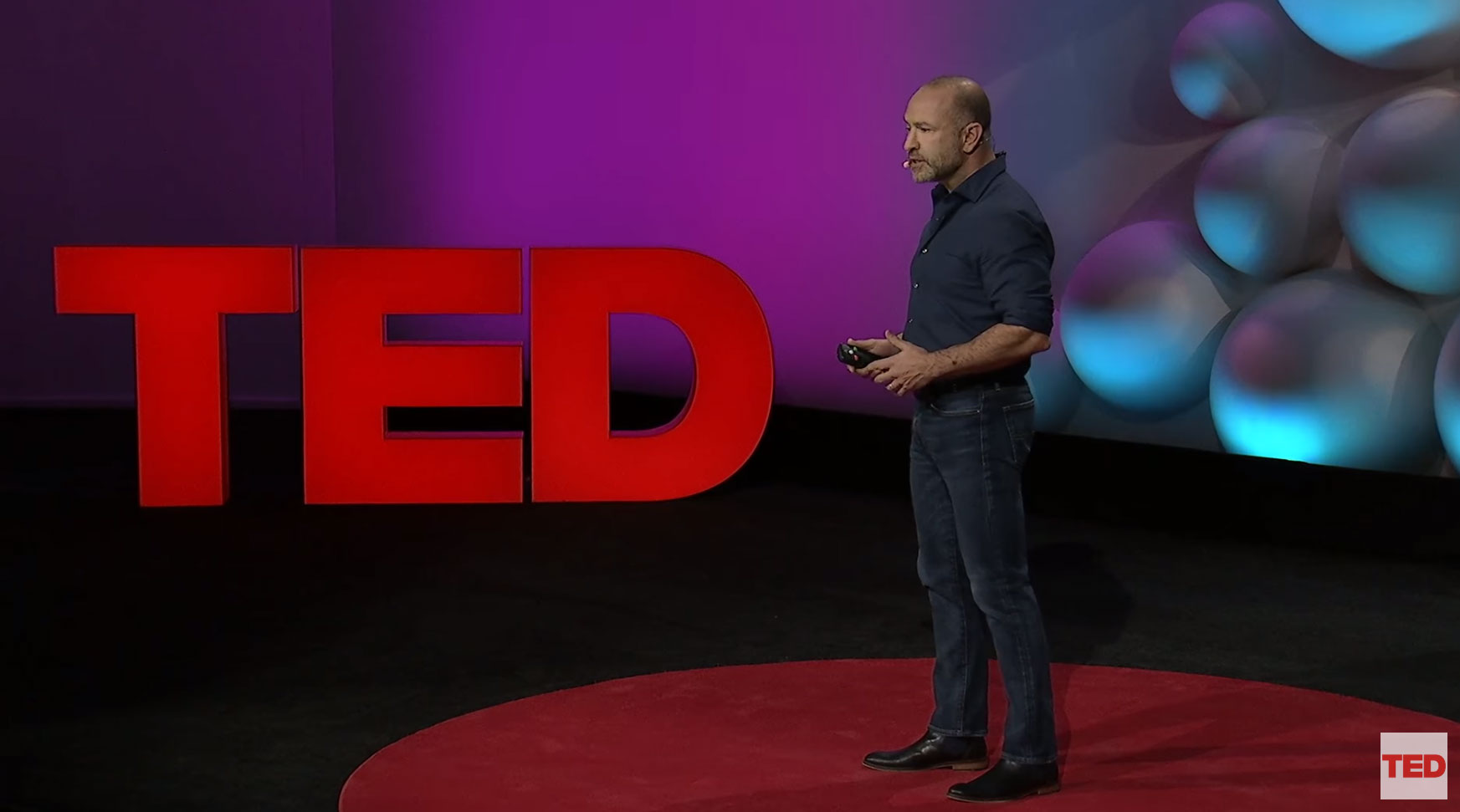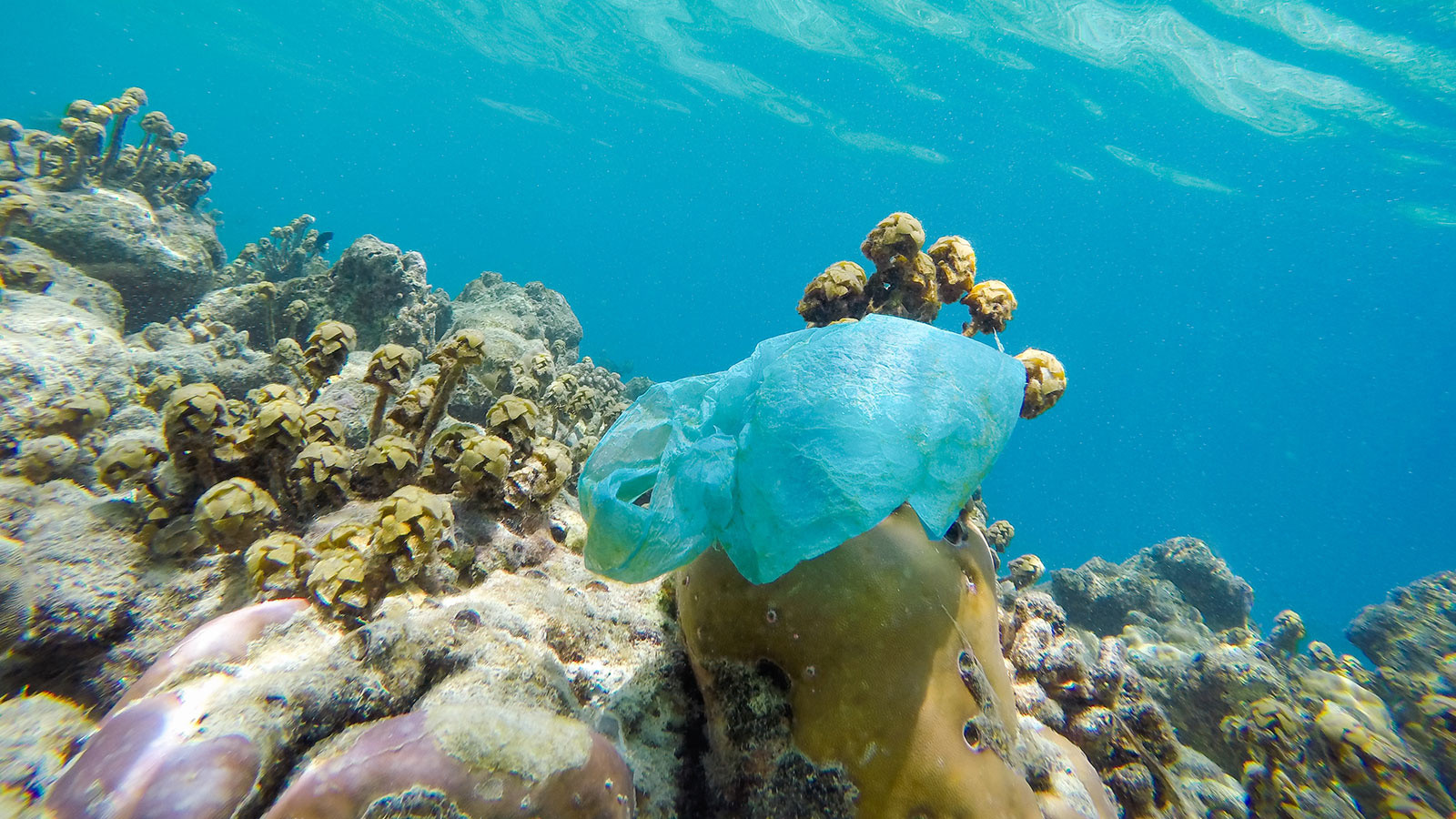 See how else we're addressing the plastic pollution issue.