4 minute read
Ending Plastic Waste: SC Johnson is Committed to Increasing Plastic Reuse and Stopping Plastic Pollution
Hopefully, you've heard that SC Johnson has a long-standing commitment to doing what's right for the planet. From our innovative
product ingredient selection program
 to our ongoing efforts to
minimize our footprint
, we take seriously the responsibility of leaving the world better for future generations. 
But it's not just about how we work – it's about what we make, too. And in 2018, we took another step toward ensuring the responsibility of our products, joining a groundbreaking coalition of businesses and governments to tackle the growing global crisis of plastic pollution.
Our Chairman and CEO, Fisk Johnson, was one of only a select few CEOs to sign
The New Plastics Economy Global Commitment
, which is led by the Ellen MacArthur Foundation in collaboration with UN Environment, and establishes a common vision for companies to help create a circular economy for plastics.
Fisk joined Dame Ellen MacArthur and Erik Solheim, United Nations Environment Executive Director, to launch the Global Commitment at the 2018 Our Ocean Conference in Bali, Indonesia in October 2018. It has now been signed by more than 250 organizations.
The Global Commitment aims to address the root causes of plastic pollution and create a "new normal" for plastic pollution. Its initial targets include eliminating problematic or unnecessary plasticFootnote 2 packaging and moving from single-use to reuse packaging models; innovating to ensure 100% of plastic packaging can be easily and safely reused, recycled or composted by 2025; and circulating the plastic produced by significantly increasing the amounts of plastic reused or recycled and made into new packaging or products.
Dame MacArthur said of the program, "The New Plastics Economy Global Commitment draws a line in the sand, with businesses, governments and others around the world uniting behind a clear vision for what we need to create a circular economy for plastic. This is just one step on what will be a challenging journey, but one which can lead to huge benefits for society, the economy and the environment."

At SC Johnson, we're thrilled to help lead this effort and keep building on the work we've already been doing on reuse, recycling and plastic. Here's a look at our efforts so far…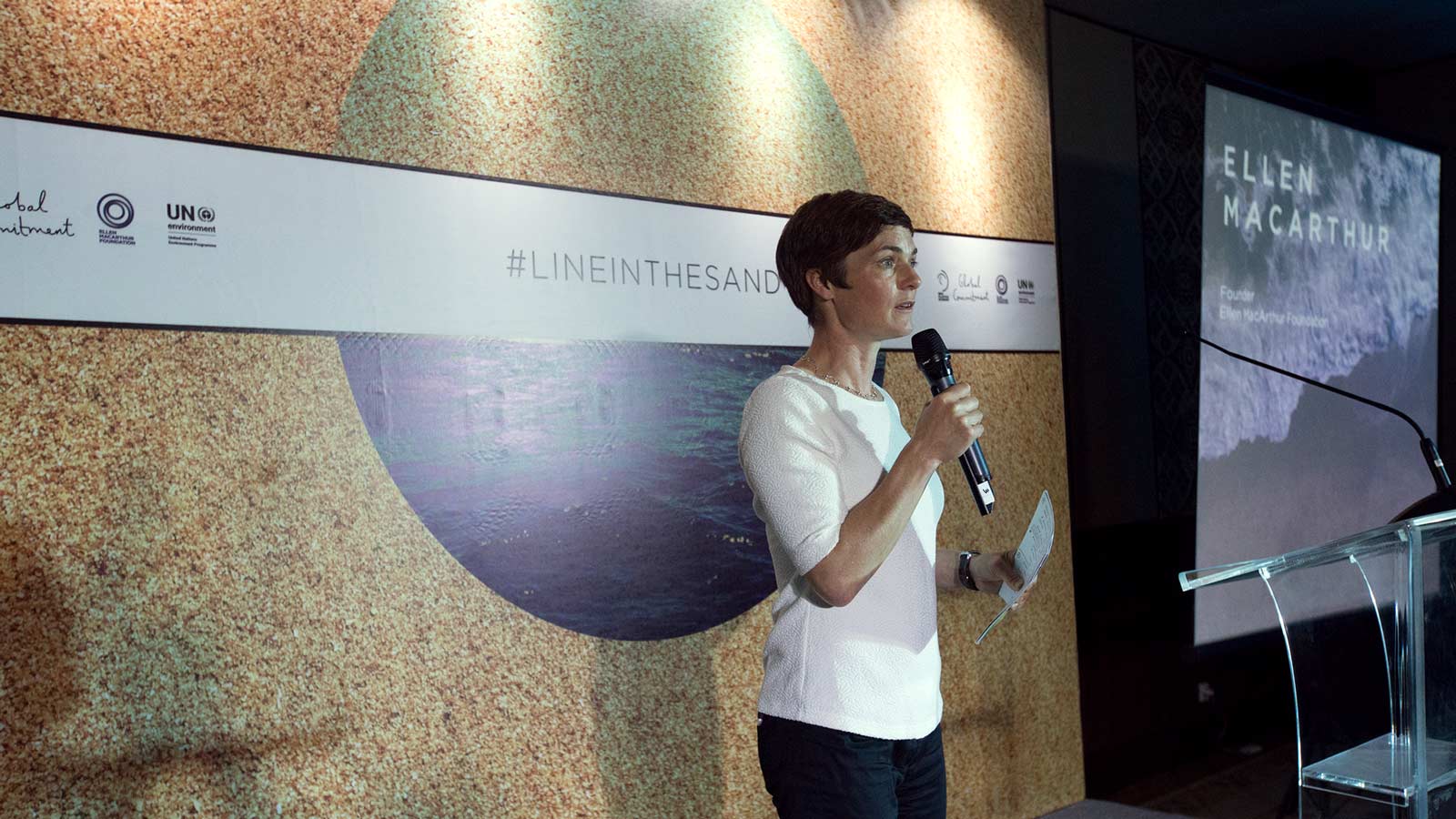 Dame Ellen MacArthur launching the New Plastics Economy Global Commitment at the 2018 Our Ocean Conference in Bali, Indonesia
Using Less Plastic by Designing Out of Excess Packaging
SC Johnson brands like Windex®, Scrubbing Bubbles®, OFF!® and Mr Muscle® have dedicated resources focused on product packaging. Over the years, we've systematically assessed our packaging to eliminate what isn't needed and use recyclable alternatives where we can.

From 2011 to 2016, we've removed 8.5 million kilograms of materials from our packaging. In 2017, we cut an additional 1 million kilograms specifically from our plastic packaging. An example is our Glade® solid air freshener. A redesign of the product introduced a new plastic housing that is 16% lighter, works better and uses 520 metric tons less plastic annually to make. 
 
In our SC Johnson Professional business, we created a reusable spray bottle with recyclable refill cartridges that snap directly into the dispenser. Each concentrate cartridge replaces an average of 16 single-use bottles.

These are just two examples of the work we do to minimize waste.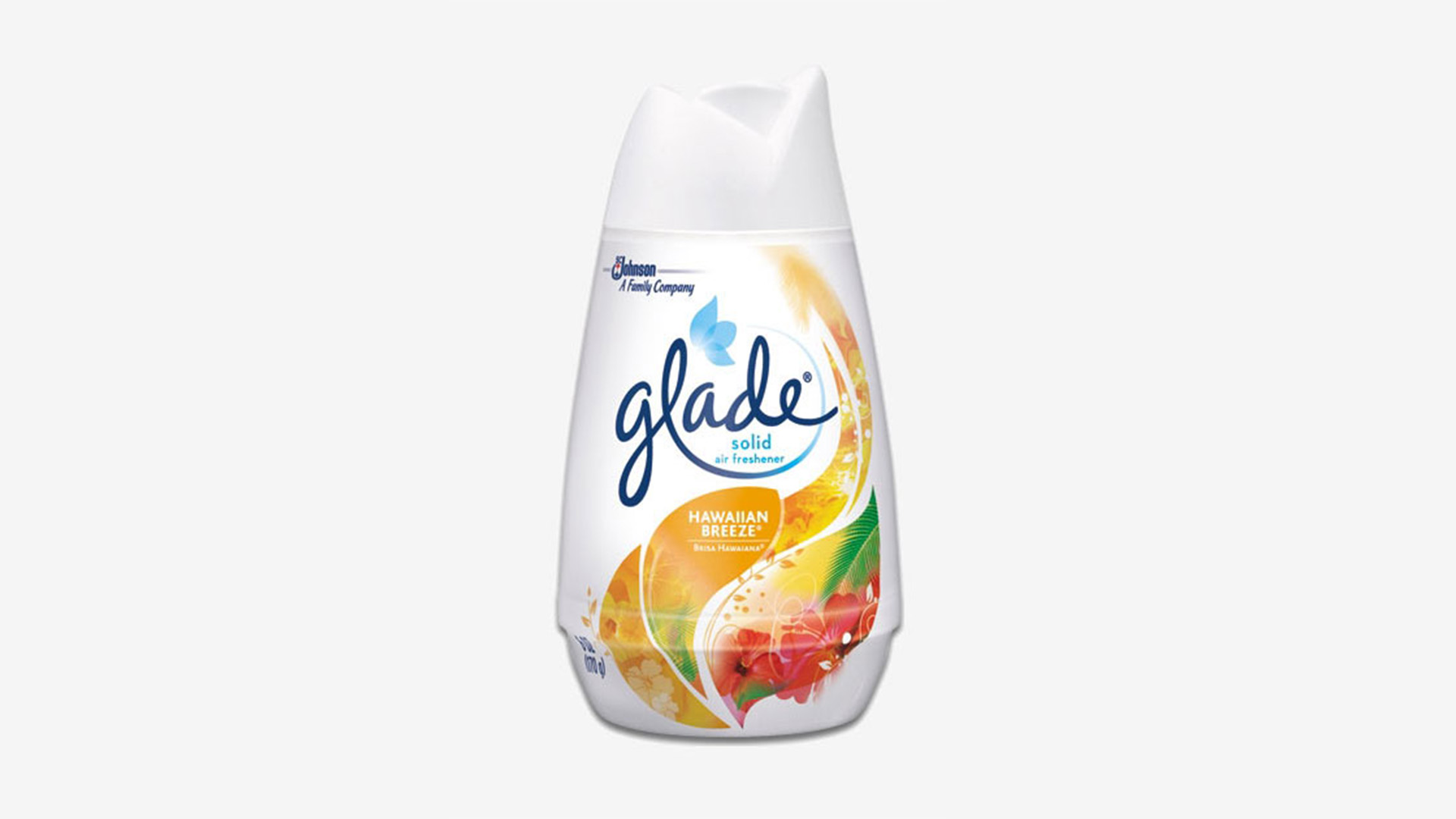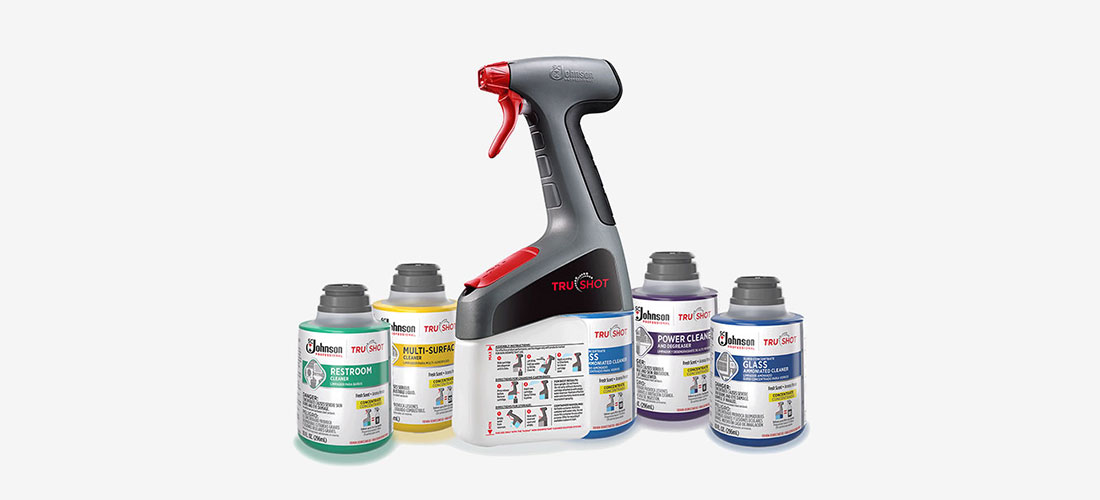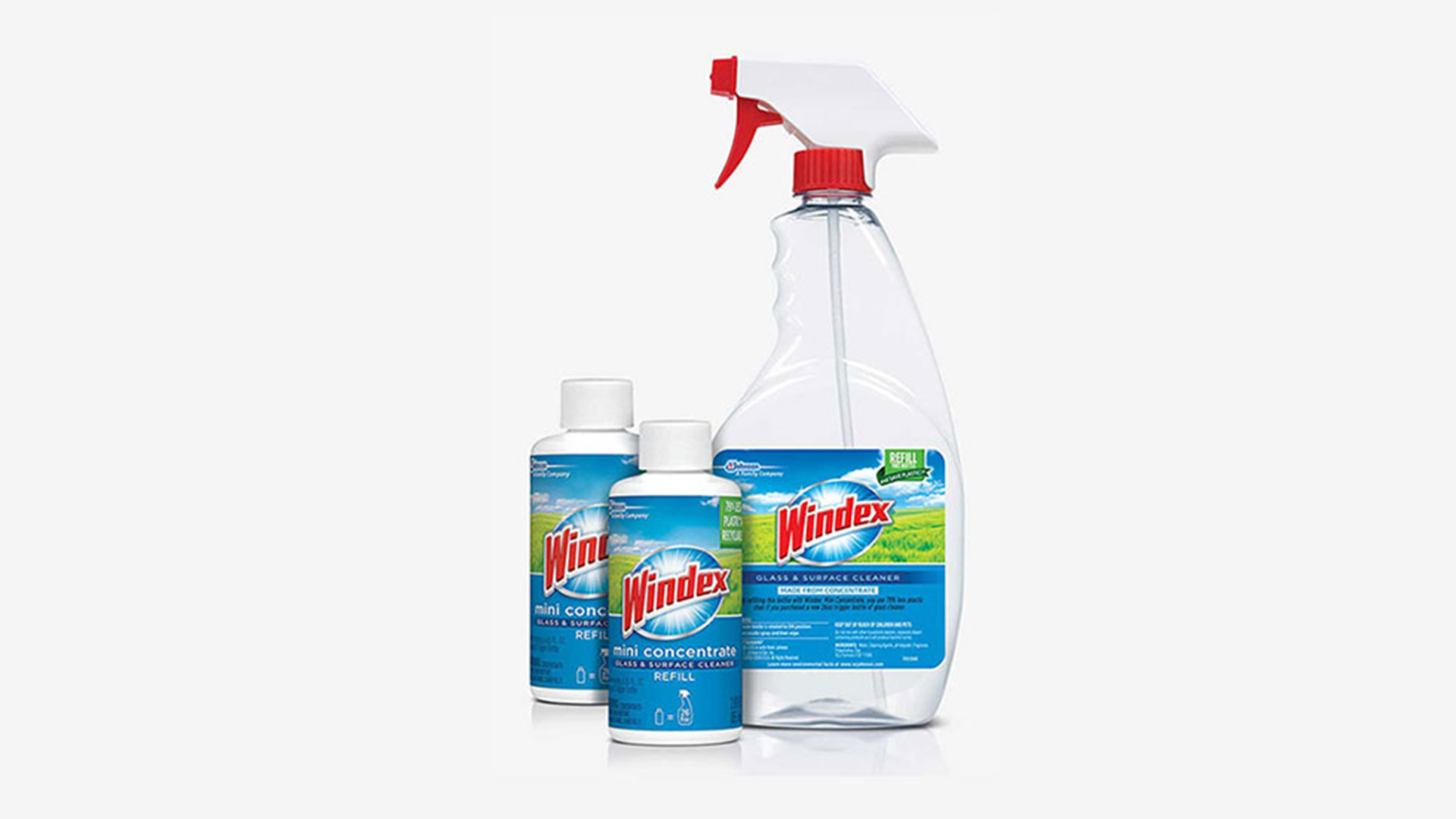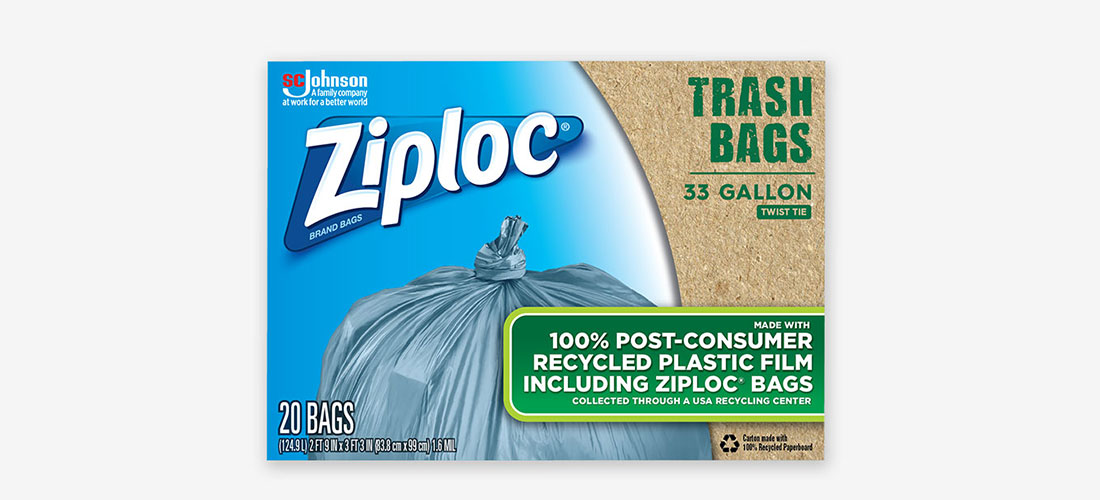 Encouraging Reuse by Creating Products that Last
Another area where we've already made progress at SC Johnson is designing our products for reuse. Our consumer home cleaning spray bottles can withstand 10,000 trigger sprays, meaning they can be refilled and reused an average of 13 times. SC Johnson professional soap dispensers are designed to last seven years through thousands of refills.

And, 100% of Ziploc® brand bags and containers are reusable. Unfortunately, consumers may not reuse the bags as much as they are designed to handle. So, the brand will be doing increased promotions around reuse in the future.
"We measure our success not by the financial report of the next quarter, but by the world we leave for the next generation."
 - Fisk Johnson, Chairman and CEO of SC Johnson
Helping Transform the Plastic Recycling Industry
Truly ending plastic waste is going to take even more innovation. That's why we've also been working to drive transformative change across our industry. 

There are certain materials, such as the plastic film that makes Ziploc® bags, that aren't currently as easy to recycle as other materials. That's not because they can't be recycled - they can! - it's because the industry hasn't seen enough uses for the recycled materials to invest in the processes require for recycling.

We're working to change that. We've spent hundreds of hours with recycling industry experts to better understand barriers for recycling and find solutions to overcome them. 

The biggest excuse against plastic film recycling has been the claim that there isn't an end market for the recycled film. But we proved that wrong in 2018 by launching Ziploc® brand recycled trash bags. They're the first trash bags made with 100% post-consumer recycled plastic film, including Ziploc® bags, collected through a U.S. recycling center. 

It's proof positive that recycled film can be reused for valuable new items and diverted away from landfills. And we're using this proof to keep building the case for curbside plastic film recycling in U.S. communities.
Encouraging Acceptance of Concentrated Refills
Another way we're hoping to transform perceptions is with our concentrated refills for home cleaning products. We've sold refills and concentrated refills in numerous markets for years, including piloting concentrated home cleaning refills in the U.S. since 2011. But acceptance hasn't come easily.
In the past, many developed market consumers, like those in the U.S. have avoided the work that goes into refilling cleaners rather than buying a new one. But with the increasing spotlight on plastic waste, we hope acceptance is starting to increase. 

We plan to continue investing in refill products because they can make such a significant contribution to reducing the waste the comes from single-use products.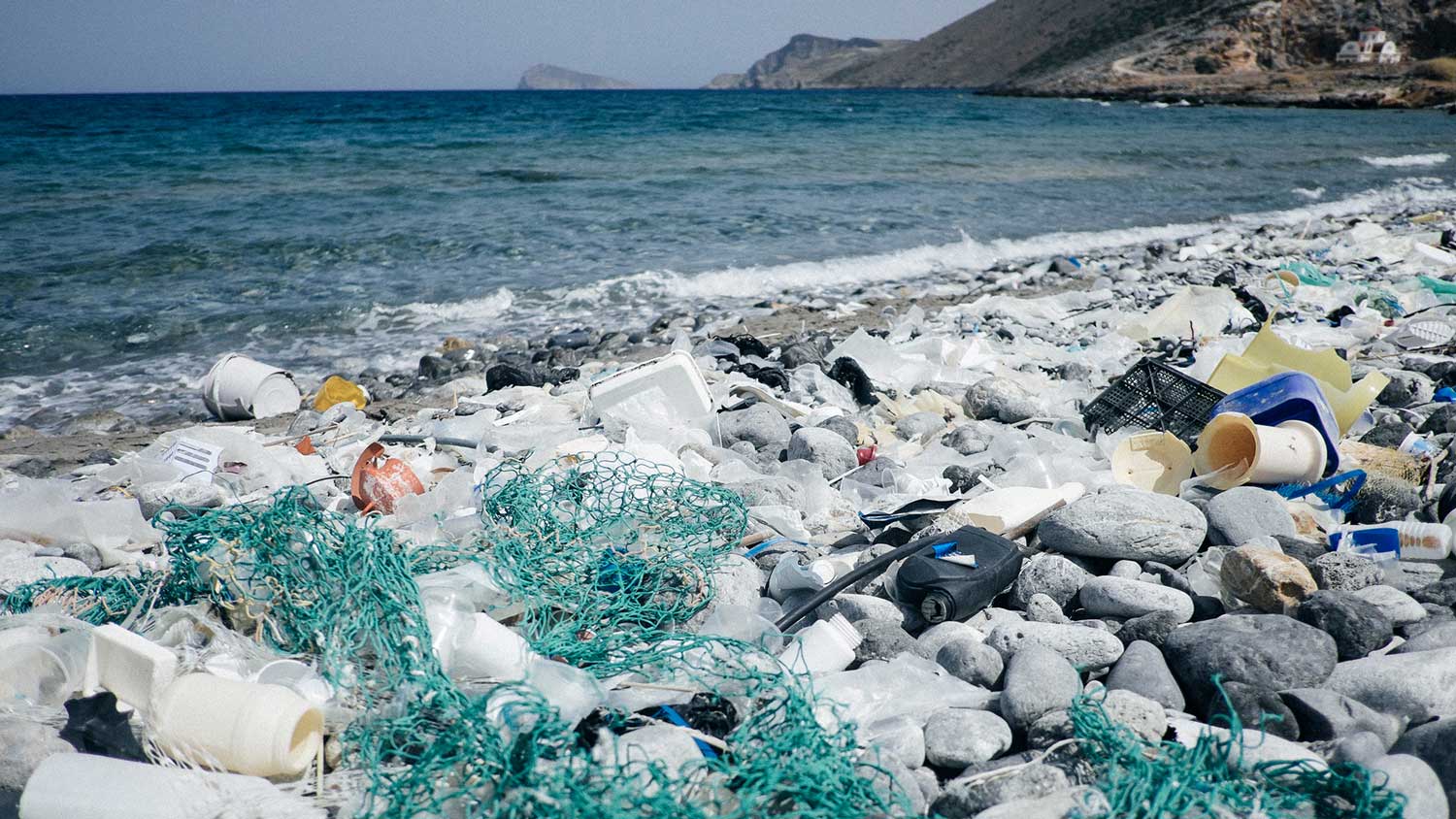 Tackling Ocean Plastic with Valuable Recycling Opportunities
We're also focusing on ocean plastic, a troubling form of pollution that's hurting ecosystems around the globe. Experts believe at least 8 million metricFootnote 1 tons of plastic end up in the world's oceans every year. 

In 2018, we announced a partnership with Plastic Bank to fund eight new recycling centers in Indonesia. Waste collectors there can turn in collected plastic waste in exchange for money, goods or services. The collectors benefit from this social impact project and the plastic is recycled to be used again as Social Plastic®.

Our initial investment focuses on tackling ocean plastic in Indonesia, which has the world's highest levels of marine biodiversity, yet also faces high levels of plastic pollution. The country is targeting a 70% reduction in local marine waste by 2025 and we are thrilled to help.
SC Johnson's Plastic Commitment Efforts
At SC Johnson, we look forward to a day when plastic pollution no longer exists, and a circular economy manages most of the world's waste. But until that day, we're working hard to play our part in creating solutions. 

Said our Chairman and CEO, Fisk Johnson, upon signing The New Plastics Economy Global Commitment, "We measure our success not by the financial report of the next quarter, but by the world we leave for the next generation. Together with the Ellen MacArthur Foundation and other global organizations, we are making ambitious commitments and taking united action to create a new plastics economy that helps stop plastic from becoming waste."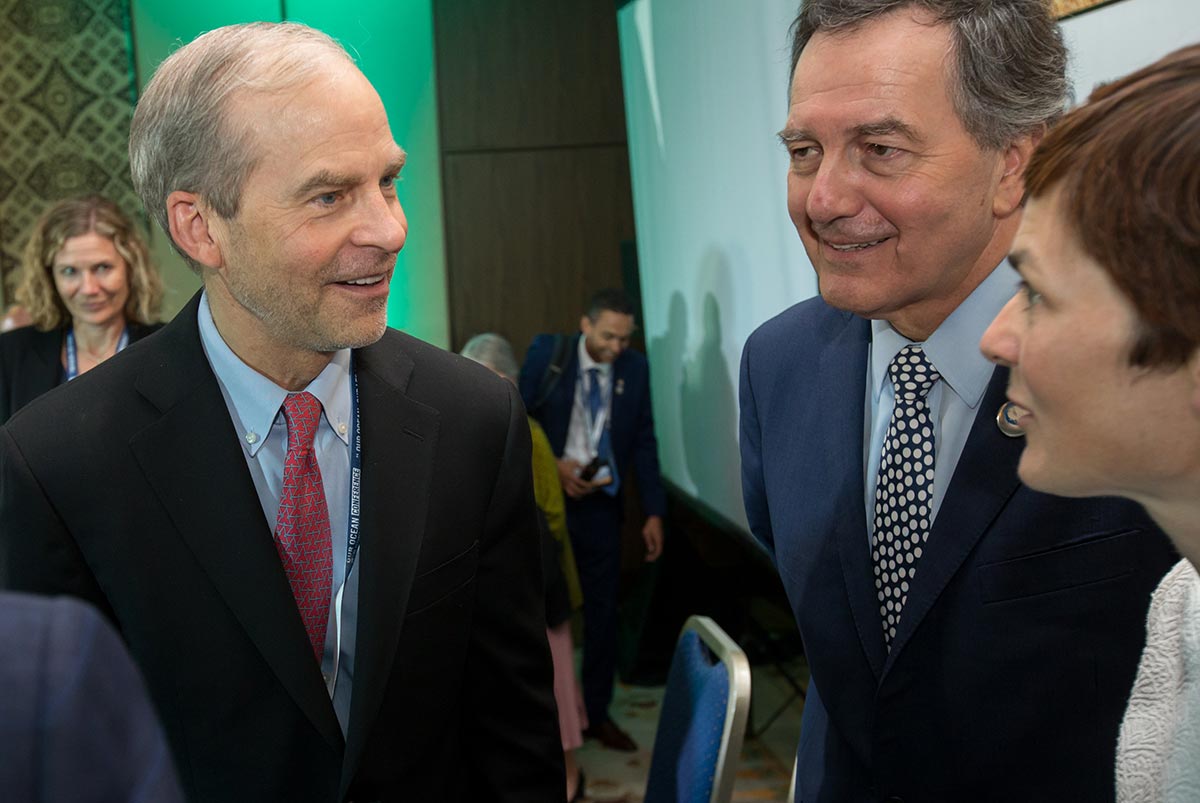 SC Johnson Chairman and CEO Fisk Johnson (left) talks with Dame Ellen MacArthur and Roberto Ampuero Espinoza, Minister of Foreign Affairs for Chile at the signing of the New Plastics Economy Global Commitment.
Here are actions SC Johnson is pursuing that align with Global Commitment focus principles:
Make 100% of SC Johnson plastic packaging recyclable, reusable or compostable by 2025. Currently, 62% of our plastic packaging is designed to be recyclable, reusable or compostable. 
Triple the amount of post-consumer recycled (PCR) plastic content in SC Johnson packaging by 2025. We will increase use of PCR plastic in packaging from 10 million kg to more than 30 million kg. As part of this, we will increase the percentage of PCR plastic we use in our North American and European bottles from 20% today to 40% by 2025.
Expand the number of concentrated refill options for SC Johnson products by 2025. Since 2011, we've been making concentrated liquid refills for our Home Cleaning trigger bottle products in the U.S. Each trigger bottle is designed to deliver 10,000 sprays so it can be refilled and reused an average of 13 times, every-time avoiding a single-use alternative. We will continue to expand our variety of concentrated refill options, enabling consumers to reuse packaging and reduce waste.
Continue to remove excess plastics wherever possible. SC Johnson has been relentlessly focused on designing unnecessary packaging out of our products. From 2011 to 2017, we removed 9.5 million kilograms of materials from our packaging.
Champion curbside recycling of plastic film. SC Johnson will continue our effort to make curbside recycling of flexible plastic film such as Ziploc® brand bags a reality in the U.S. SC Johnson is also promoting reuse of Ziploc® brand bags, which are made to be reused many times.
Work with industry and other organizations to support circular plastic economy models. We will work with industry and NGOs to further support the circular plastic economy and keep plastic out of landfills and the environment.

Find out more about The New Plastics Economy Global Commitment here.