5 minute read
SC Johnson and Liverpool Football Club Team up to Upcycle Plastic Bottles at Anfield Stadium
SC Johnson, a family company at work for a better world, has teamed up with Liverpool Football Club to create a closed loop recycling model for the more than 500,000 plastic bottles used at Anfield Stadium each season. LFC fans will be able to place plastic beverage bottles in specially designed receptacles, allowing SC Johnson to collect the plastic and repurpose it as new Mr Muscle® trigger bottles.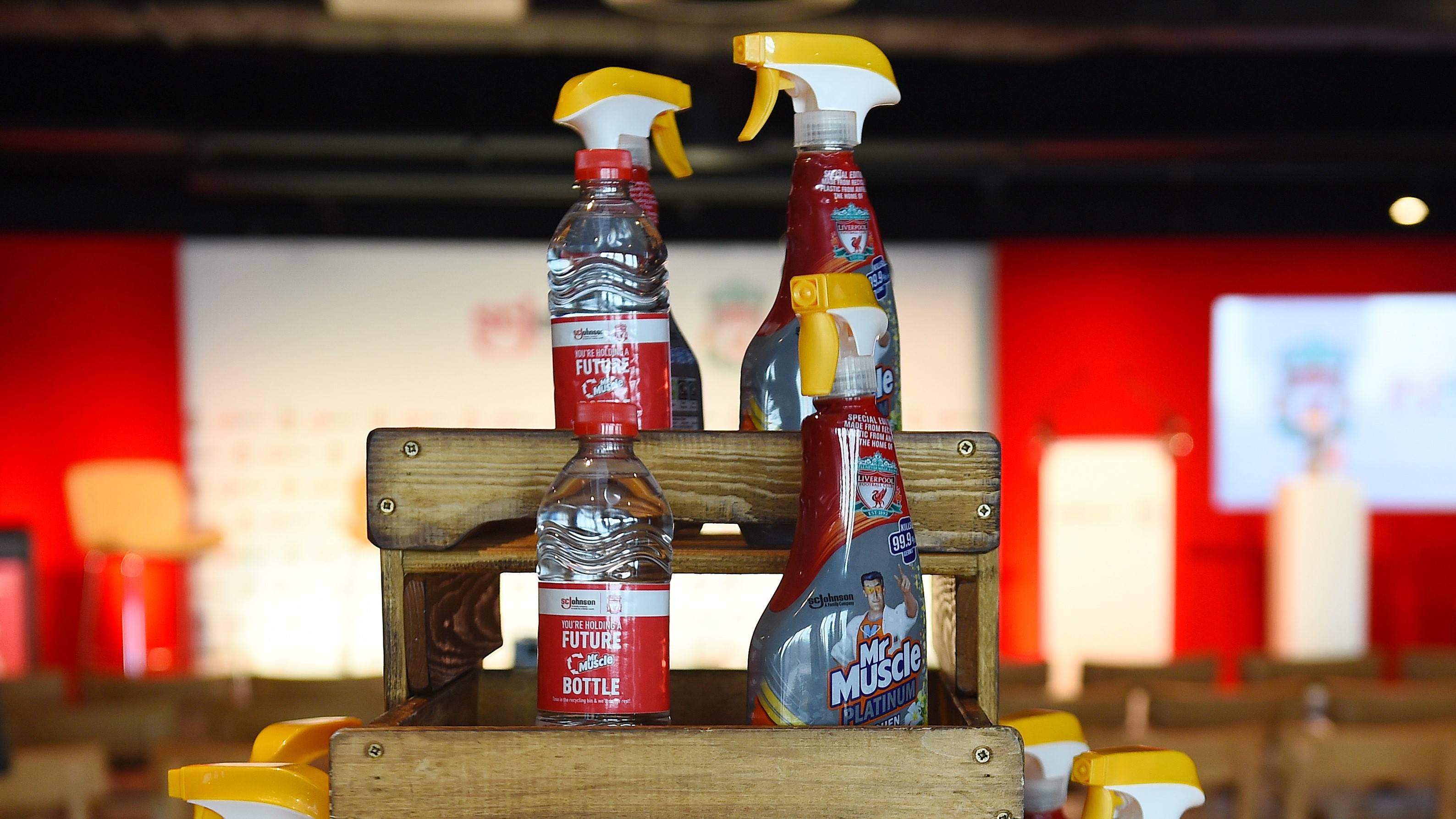 "Plastic waste is a threat to our planet for this and future generations," said Fisk Johnson, Chairman and CEO of SC Johnson. "At SC Johnson, we believe we all have a responsibility to solve this critical environmental issue. Our partnership with Liverpool F.C. is one of the many steps SC Johnson is taking to move forward our vision for a waste-free world as it creates another local solution to this global problem by leveraging football to help close the plastic recycling loop."
This partnership is the first program with a U.K. professional sports team that links a waste stream to a specific product, closing the recycling loop and tackling one of the biggest barriers to plastic recycling globally. The partnership allows fans to make a hands-on impact, in addition to raising awareness about recycling and the potential impact of this program.
SC Johnson's upcycling partnership with LFC is just the latest example of the company's longstanding commitment to sustainability. Through programs and initiatives that aim to reduce plastic waste and protect and preserve the environment, SC Johnson remains dedicated to creating a better, more sustainable world.