5 minute read
The Blue Paradox is One Way SC Johnson is Addressing Ocean Plastic. Here are Four More
Imagine walking beneath the ocean's surface and being able to see firsthand all of the beauty, wildlife and wonder that our planet's waters offer. 
Now imagine that view being disrupted by large quantities of plastic waste. 
As a company at work for a more sustainable and waste-free world, we teamed up with our longtime partner
Conservation International
to present
The Blue Paradox
, an educational, immersive experience designed to demonstrate the scale of the ocean plastic crisis.
The experience includes 360-degree digital projections that invite the public to walk beneath the ocean's surface and explore the impact plastic waste has on our planet's most valuable natural resource. The goal is to highlight how businesses, governments and individuals can work together to create a more sustainable world.
For every visitor to The Blue Paradox, we've committed to donating to Conservation International to help protect 1 square kilometer of the ocean – with a minimum commitment to protect 9,000 km2 – roughly six times the size of Greater London.
"Plastic has driven a boom of societal advancements in areas ranging from medical devices to food preservation, yet just 9% of all plastic waste ever produced has been recycled, according to the UN. This waste, if it ends up in the environment, can be incredibly disruptive to our planet ecosystems, particularly ocean ecosystems. The Blue Paradox is just one step of many that SC Johnson is taking to move toward our vision for a waste-free world. This immersive, educational experience is designed to help shed light on this complex, critical environmental issue and the role business, government and citizens can play to help solve it."
-Fisk Johnson, Chairman and CEO of SC Johnson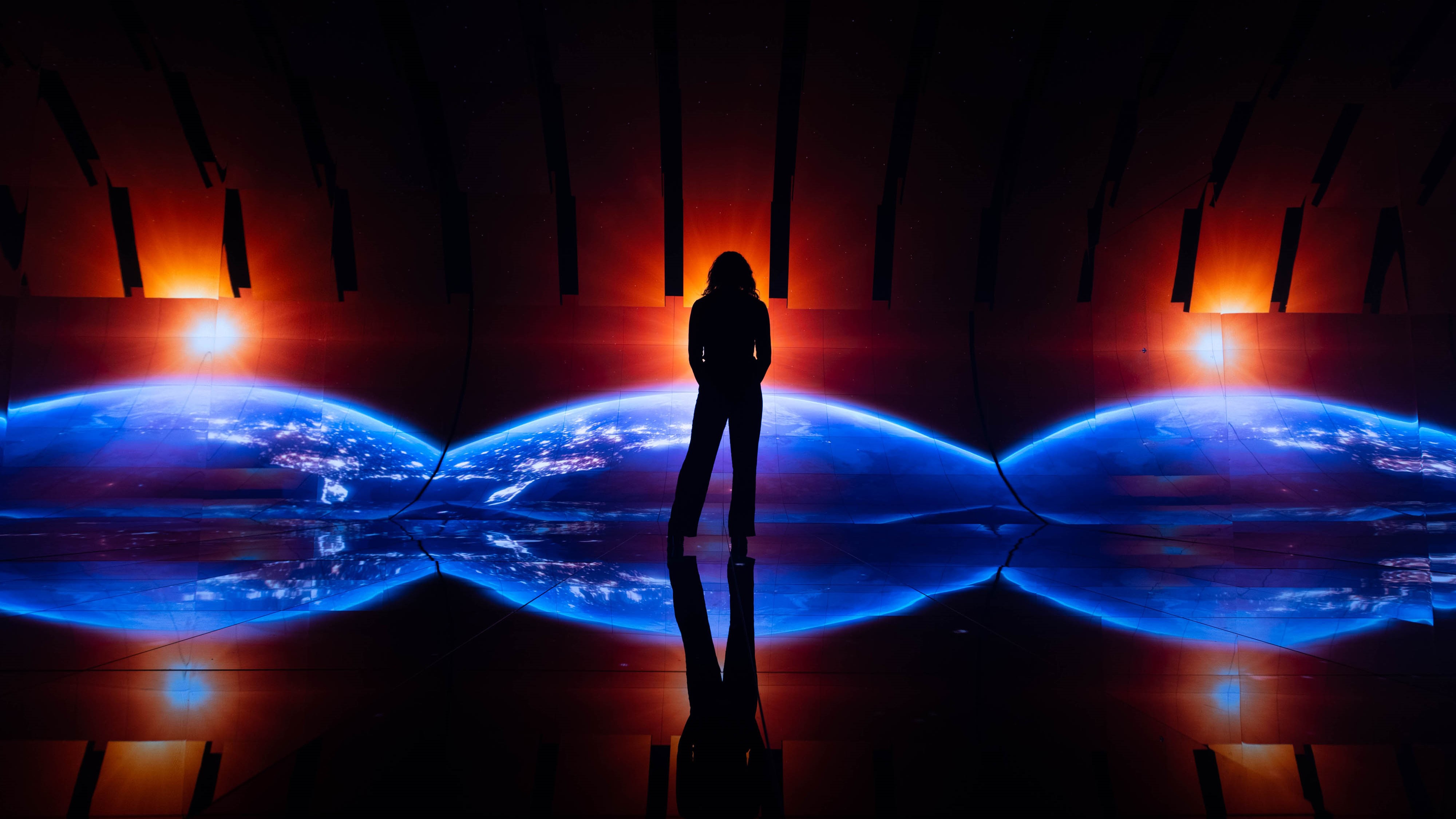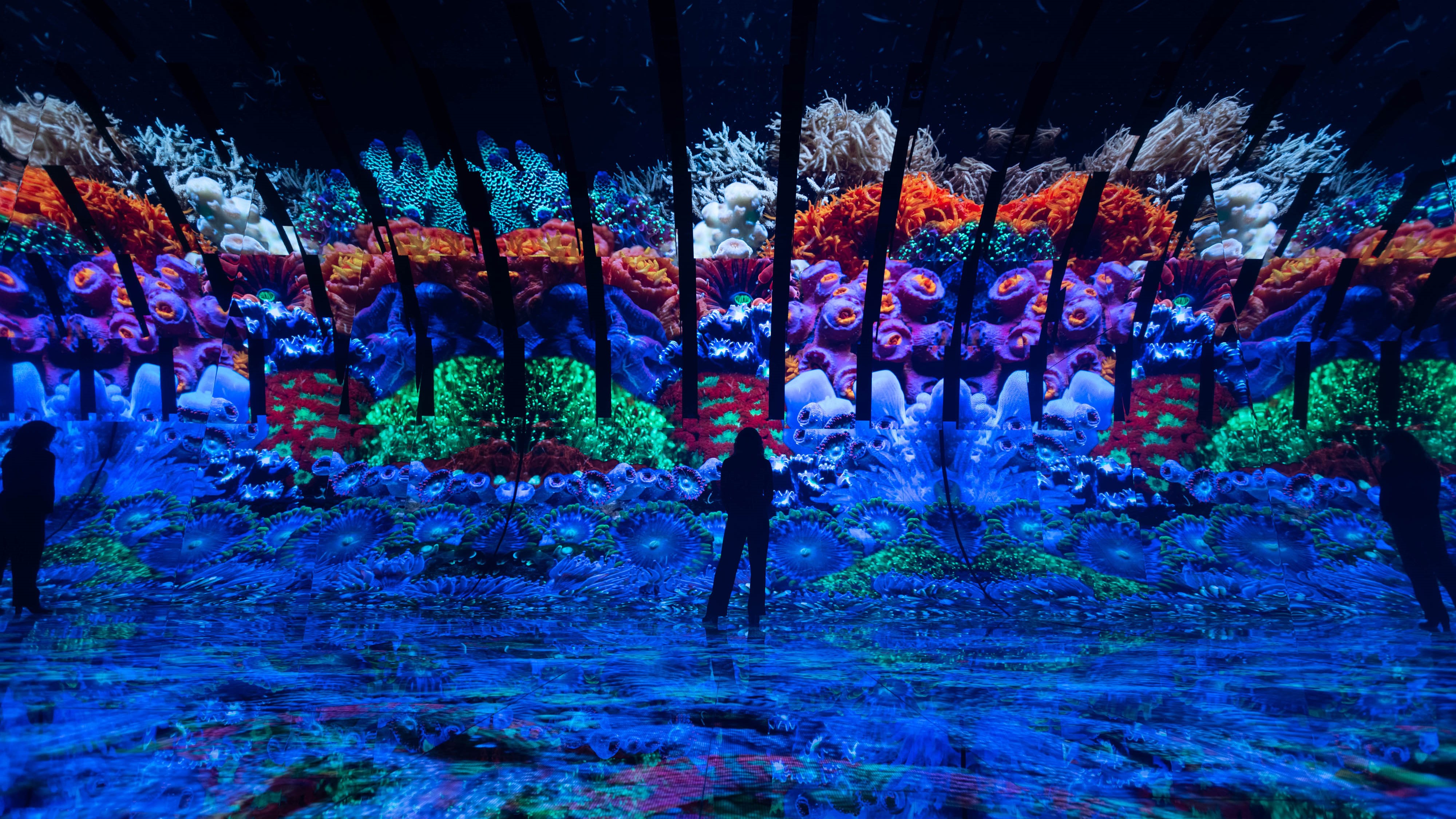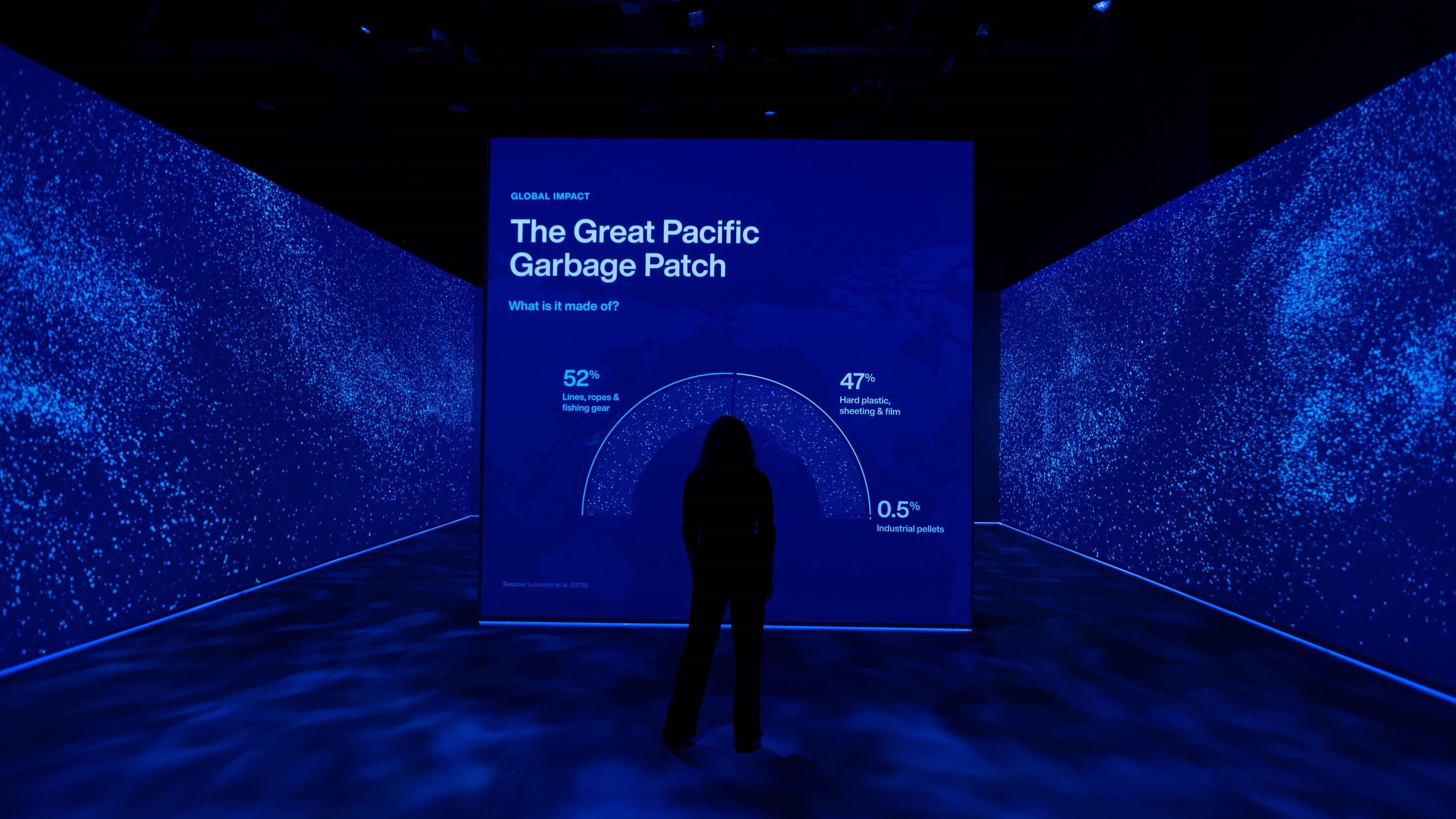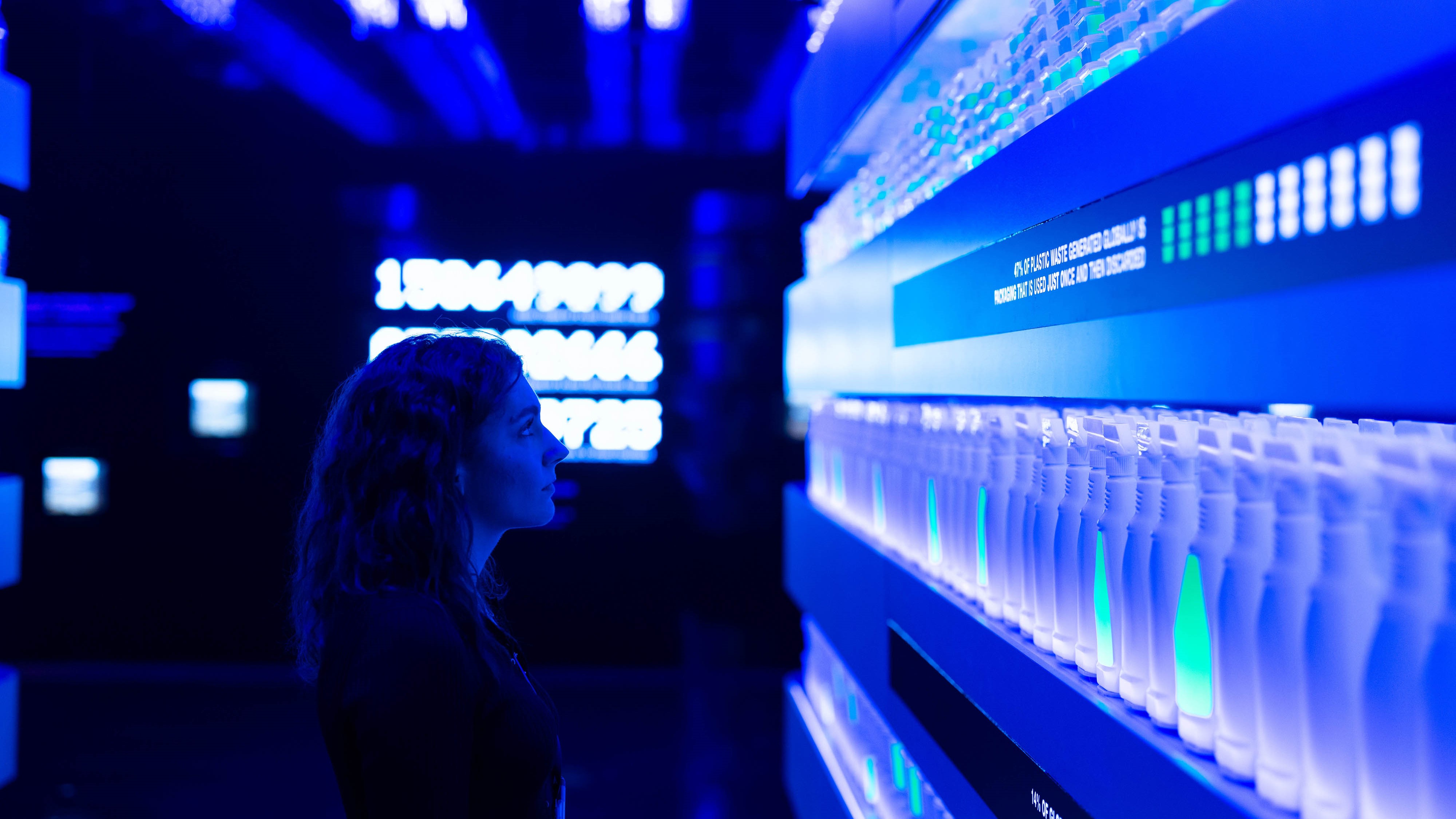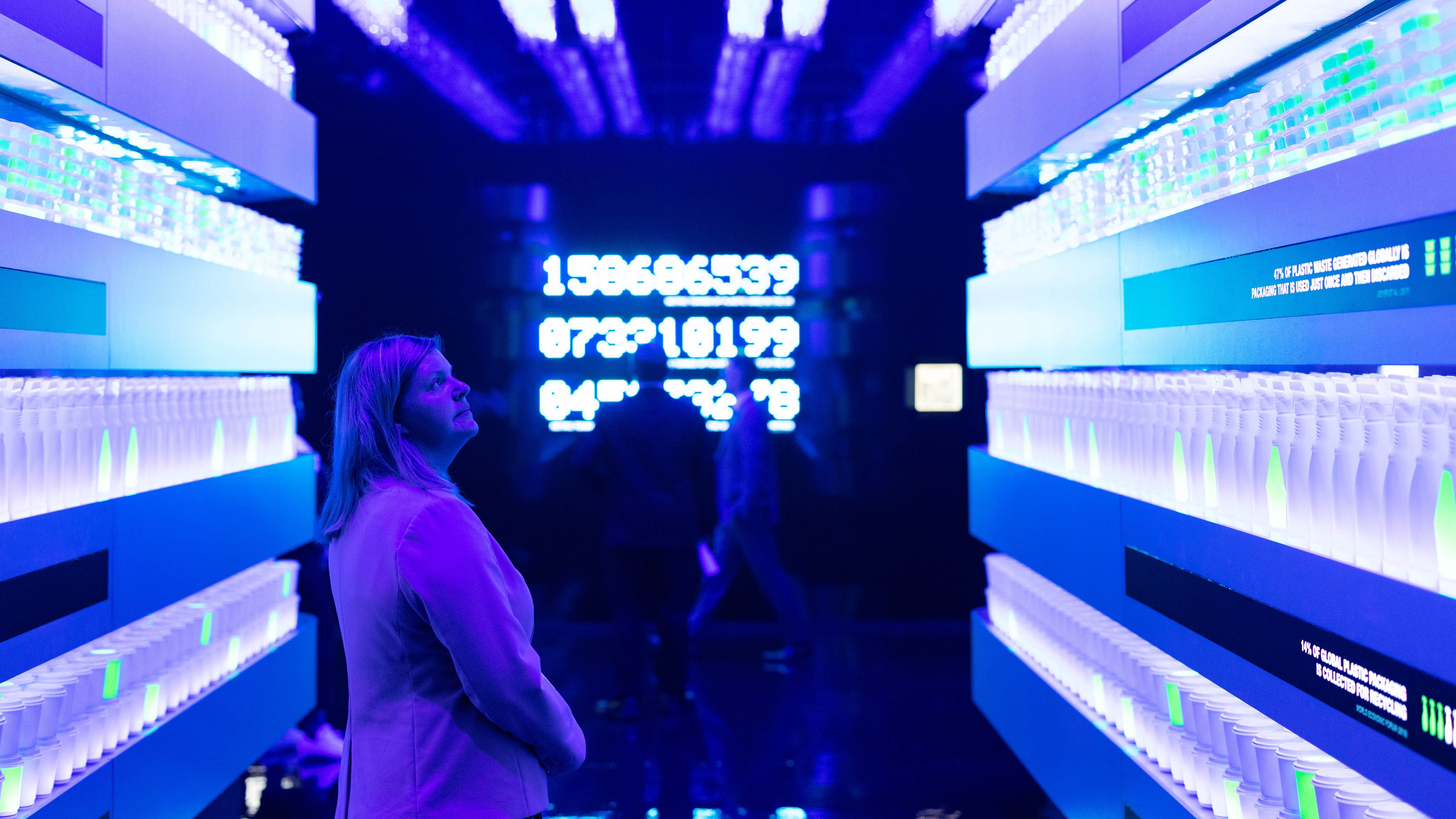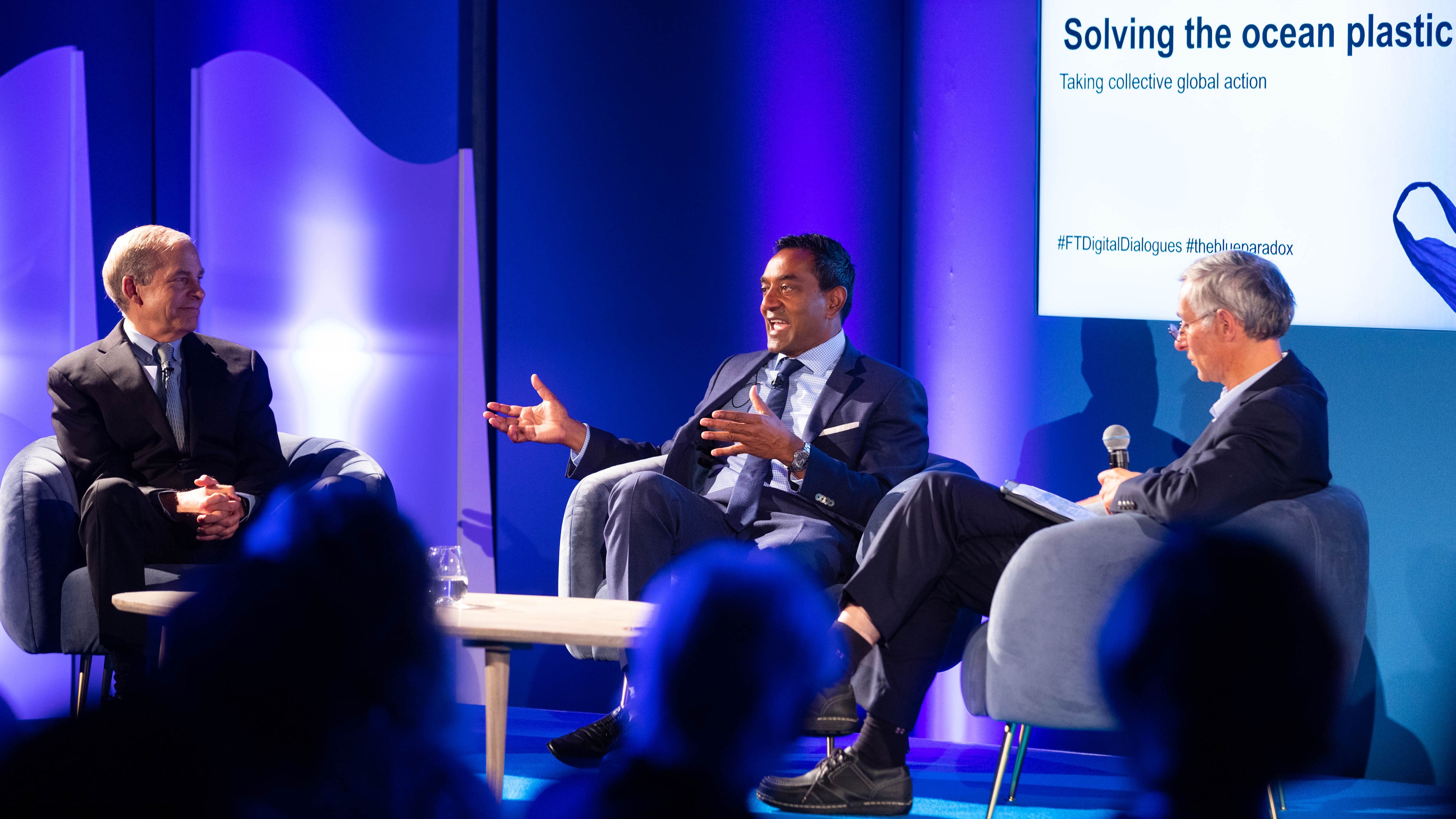 Photographer: David Parry/PA Media
The Blue Paradox is just one example of how SC Johnson teams are working to highlight and help mitigate the impacts that plastic waste can have on ocean ecosystems. Some of the other ways we are helping include: 
•

Closing the loop with innovative recycling systems:
We're working with
Plastic Bank
 to reduce the global ocean plastic crisis by increasing recycling rates and addressing the challenges of poverty in impoverished areas. As part of our 3-year partnership, 30,000 metric tons of recovered coastal plastic will be collected, the equivalent of preventing approximately 1.5 billion plastic bottles from entering the world's oceans. 
•

Merging sports and sustainability: 
We've formed first-of-their kind partnerships with U.S. professional sports teams the
Milwaukee Bucks
 and
Milwaukee Brewers
, to implement new recycling initiatives that better recycle the more than one million plastic cups used at the teams' stadiums throughout their seasons. The cups collected will then be turned into 100% post-consumer recycled bottles for Scrubbing Bubbles® in North America.

•

Expanding product offerings for consumers:
We've launched concentrate refills with several of our product lines globally, including Windex®, Mr Muscle® and Scrubbing Bubbles®. One concentrate bottle uses nearly 80% less plastic compared to a typical trigger bottle, and our trigger bottles can withstand 10,000 sprays, meaning they can be refilled and reused dozens of times.
•

Continuing to drive progress:
We've committed to making 100% of our plastic packaging recyclable or reusable, along with tripling the amount of post-consumer recycled (PCR) plastic content, by 2025. Currently, 65% of our packaging is designed to be recyclable or reusable – up from 62% in 2019.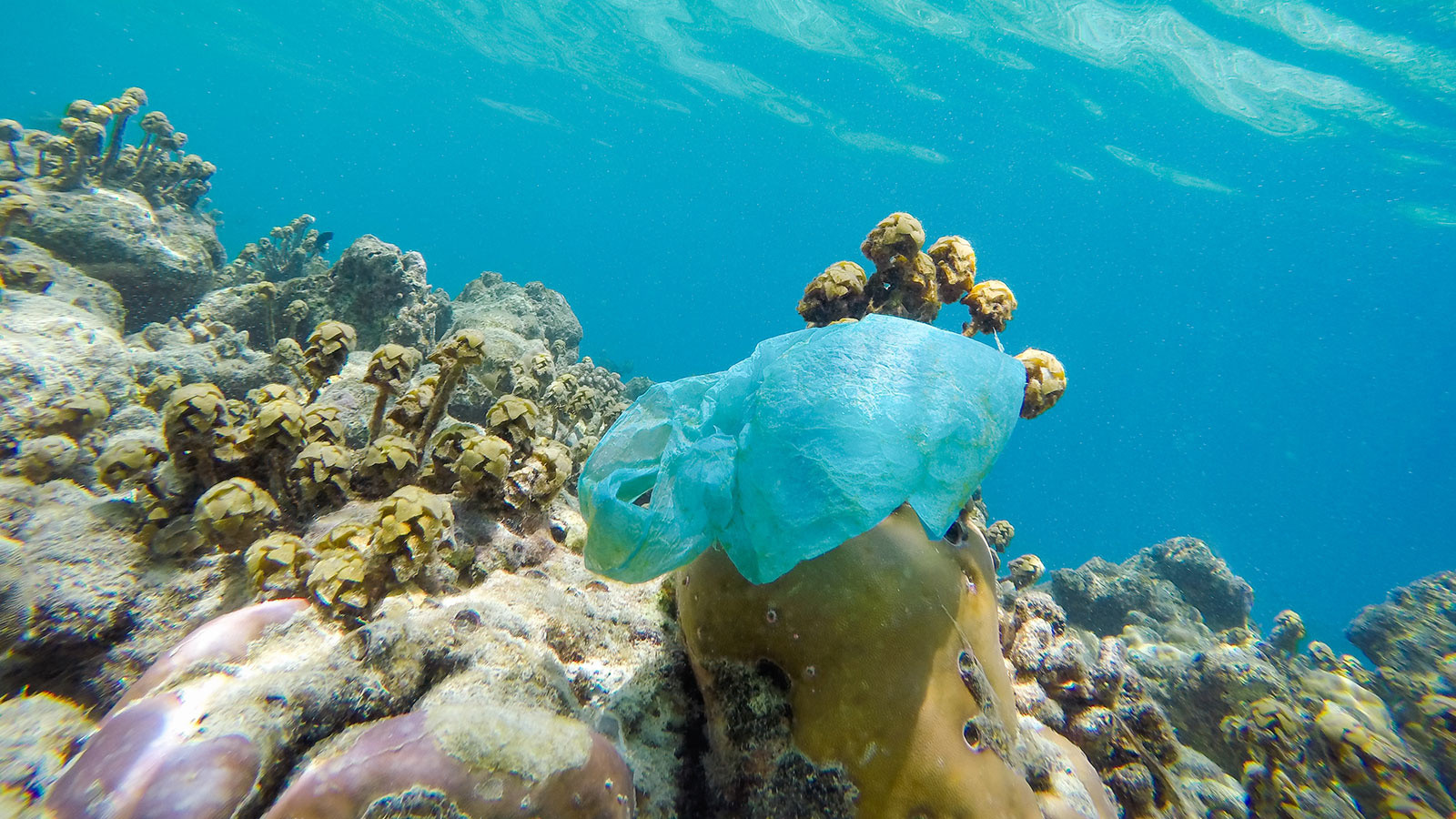 See how else we're addressing the plastic pollution issue.