4 minute read
Wind Energy Powers SC Johnson's Largest Manufacturing Site (and Others, Too!)
Look up. No, waaaaayyy up. At 415-feet tall, the wind turbines at Waxdale, SC Johnson's largest manufacturing site, dwarf most nearby structures. We even had to get U.S. Federal Aviation Administration approval to build them. Remember, they aren't in a far-away wind farm field. They soar over our plant and our community. 

But that tall commitment has a big benefit when it comes to conserving energy. Our windmills generate 8 million kilowatt-hours of electricity each year – enough to power 770 homes – and save about 6,000 metric tons of carbon emissions compared to using fossil fuels. 
Cogeneration for Clean Energy
Waxdale, located in Mount Pleasant, Wisconsin, is where some of our most popular products are made — from Glade® to Pledge®, Scrubbing Bubbles® to Windex®. In fact, it's our largest global manufacturing site and is the size of 36 U.S. football fields from end to end. So, it's no small task to produce the electricity needed to run it from renewable energy sources. 

We got our start in 2003, when we installed our first cogeneration turbine at Waxdale. Using waste methane gas from a nearby public landfill, the turbine produced 3,200 kilowatts of electricity and 19,000 pounds of steam per hour. A second turbine, added in 2005, uses clean-burning natural gas to produce another big chunk of our electricity need. 

But to produce even more renewable energy onsite, we had to look to other sources. After exploring wind and solar, in 2010 we began working with our community as well as local, state and federal regulators for approval to add at least one large wind turbine to our Waxdale site.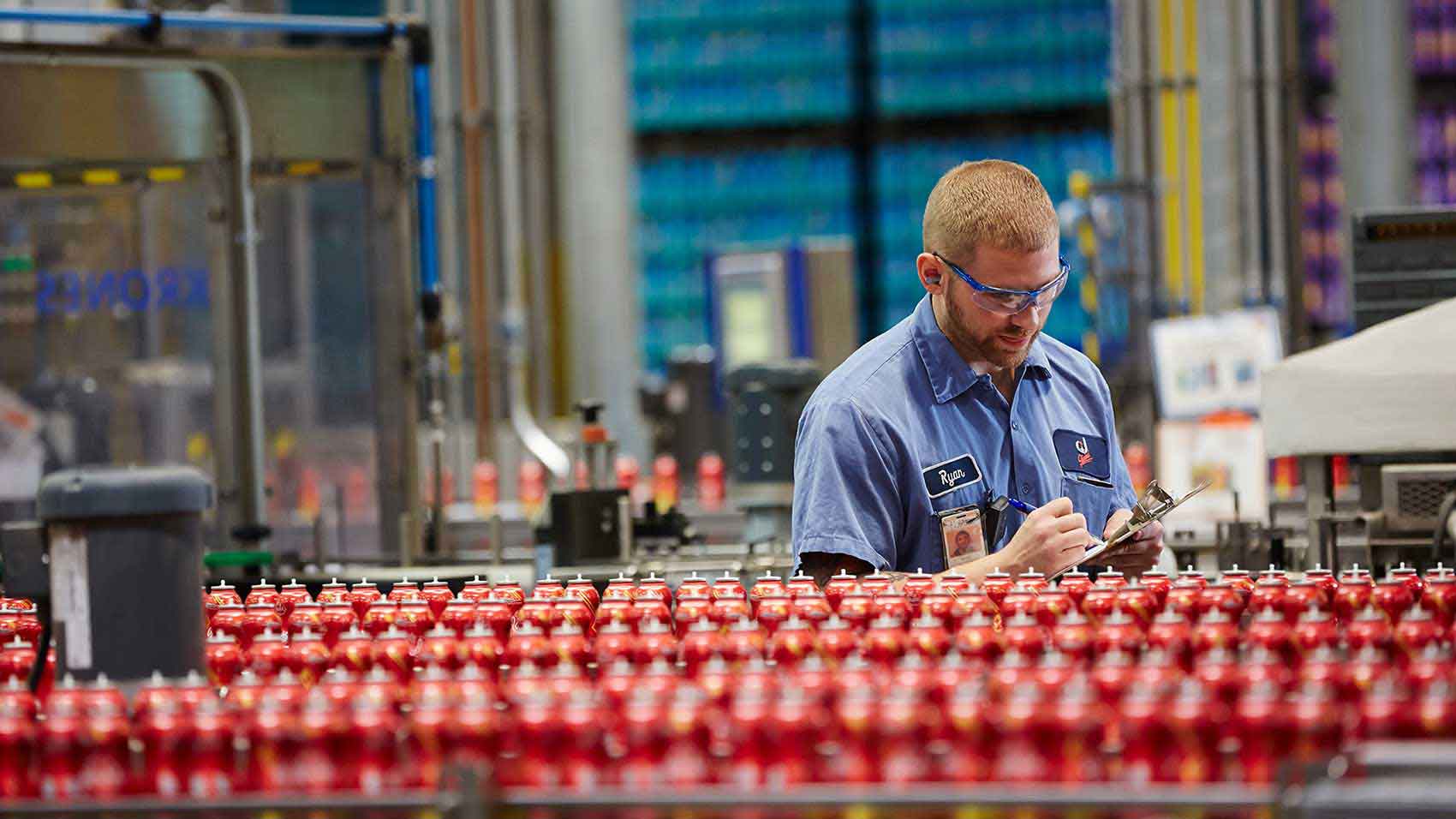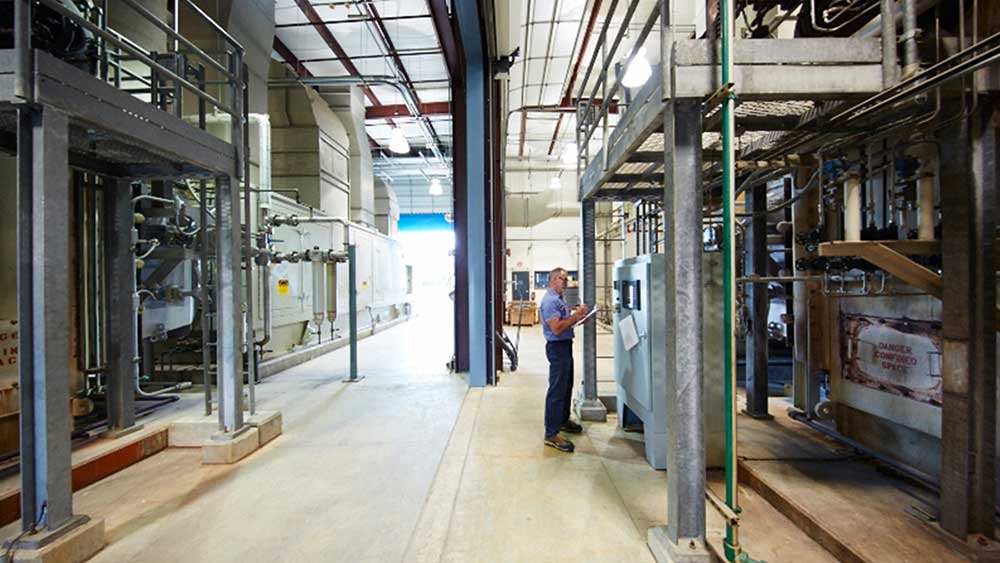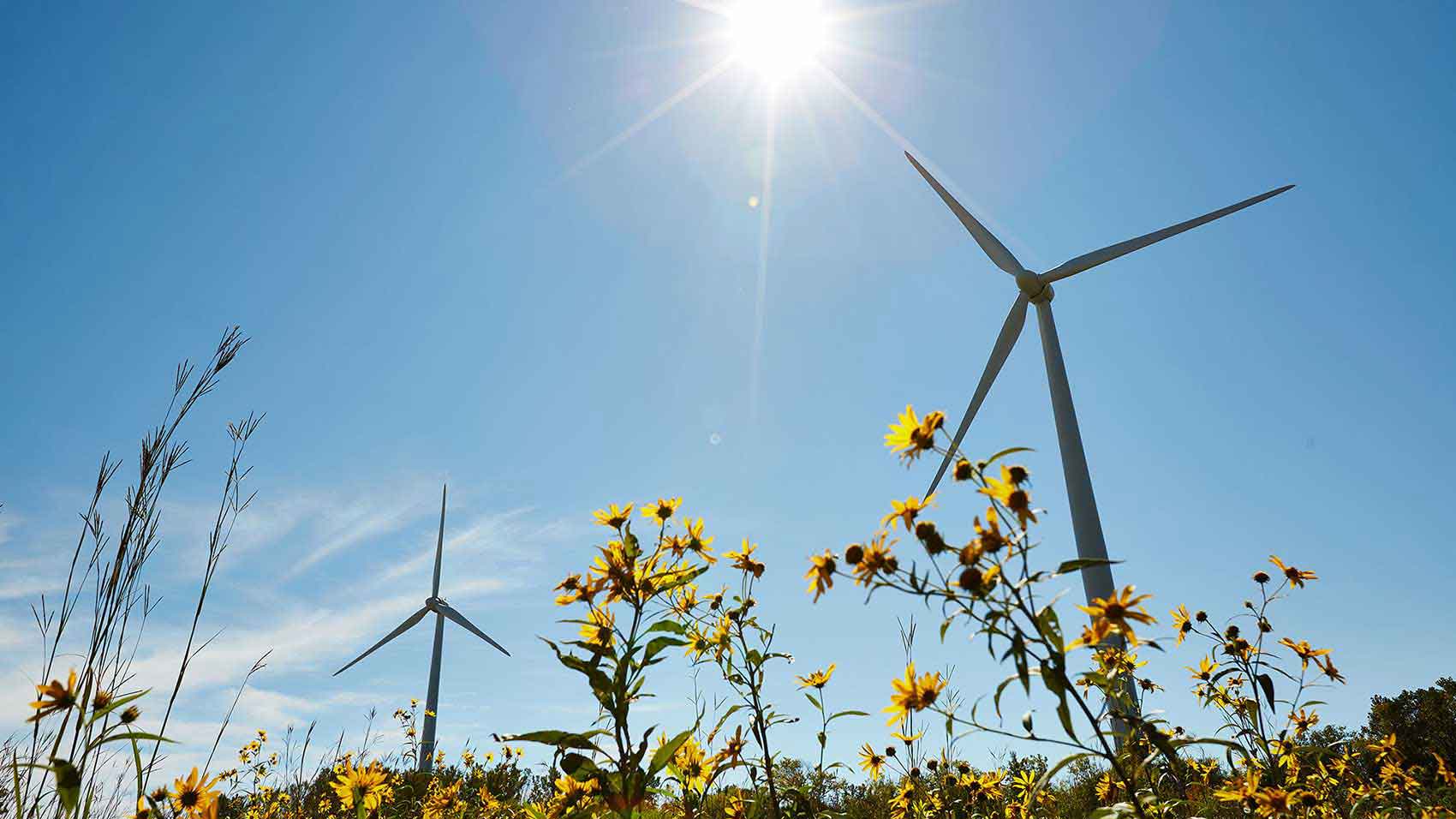 Wind Power Makes Windex®
On Tuesday, December 18, 2012, we powered up two wind turbines at Waxdale. Each tower stands at 415-feet-tall, with specially designed blades to harness the wind's kinetic energy and convert it into electricity. In total, the turbines produce about 8 million kilowatt-hours of electricity each year — which is enough to power 700 homes. 

Most importantly, the wind turbines at Waxdale have helped us cut nearly 6,000 metric tons of greenhouse gas emissions (GHGs) each year. To put that in perspective, the U.S. Environmental Protection Agency says that the average passenger vehicle emits about 4.7 metric tons of greenhouse gases per year. So, that's about 1,300 cars worth of GHGs we've been able to eliminate from our manufacturing processes annually, reducing our carbon footprint.
Reducing Greenhouse Gases Around the Globe
Waxdale is now able to generate, on average, 100% of its electricity onsite. And it's not our only alternative energy endeavor. In fact, the winds of change have been blowing for quite some time when it comes to renewable sources of energy.
 
By 2017, we had three sites running on 100% wind energy:
Bay City, Michigan, which makes Ziploc® brand bags; 
Mijdrecht, Netherlands, which makes brands including Glade®, Mr Muscle® and Duck®; and 
Gorzow, Poland, which makes Glade®, Pronto® and Raid®, among other brands. 

Bay City and Gorzow purchase wind energy from nearby wind farms. Mijdrecht does as well, but also produces about half of its energy with its own 80-meter tall wind turbine, installed in 2009. 
 
SC Johnson also has waste-to-energy projects, converting food waste into a fuel source at two manufacturing sites in Indonesia. In Medan, we use waste palm shells as a fuel source to heat water for mosquito coil production. In Surabaya, we use waste husks from rice grains. In both cases, the projects transfer a waste product back into the value chain rather than letting it simply be wasted.
 
Collectively all these efforts have helped us achieve nearly 33% of our global energy use from renewable sources, and cut our greenhouse gas emissions more than 50% compared to our 2000 baseline.