4 minute read
Cornell SC Johnson College of Business Named with $150 Million Donation from Fisk Johnson and the Company
The Role of Business in Creating a Better Life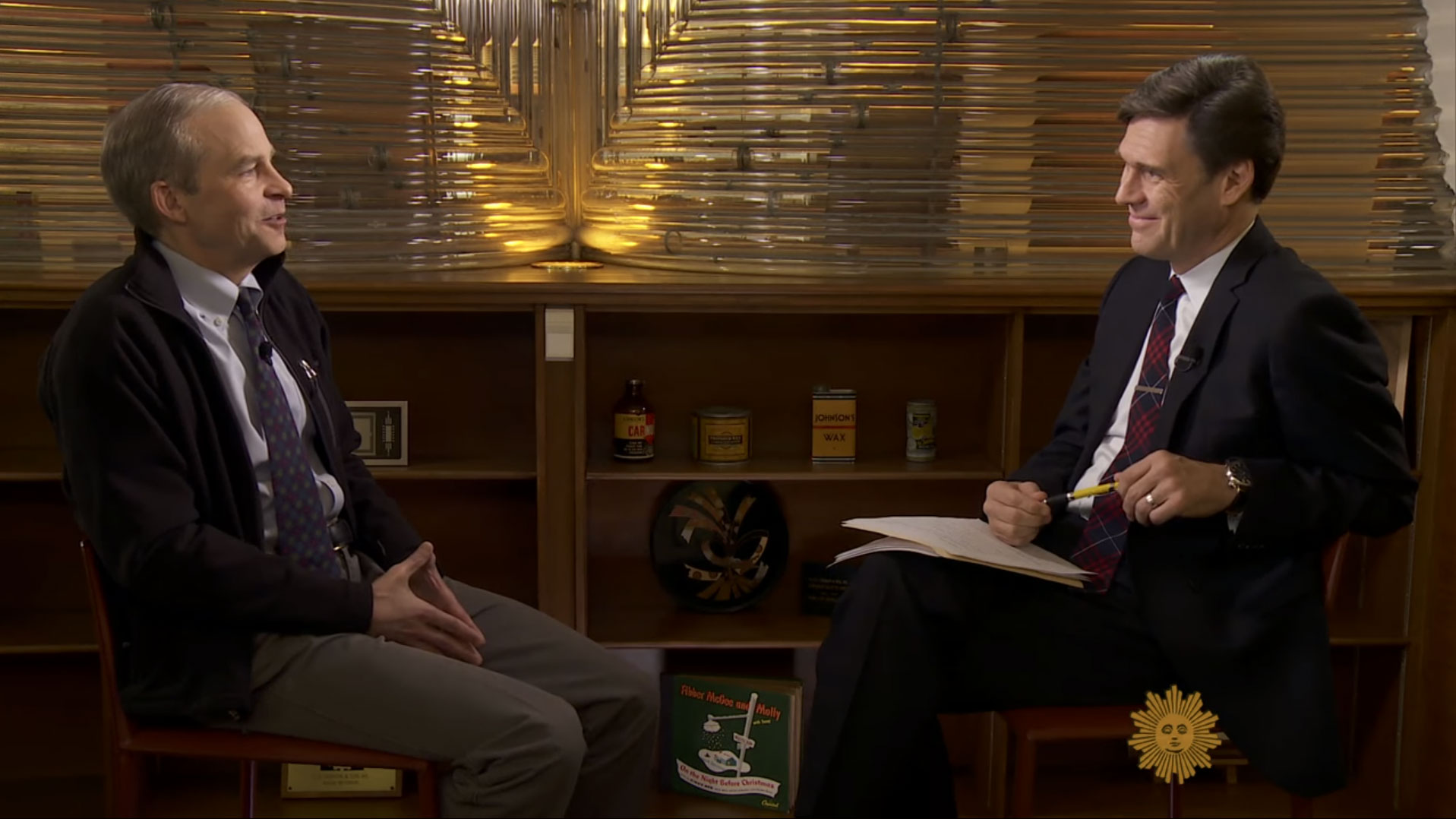 Corporate Giving to Inspire Future Leaders
The gift to Cornell University represents a faith not just in the school, but also in the generations to come – scientists, businesspeople, creators and engineers. Our company, and the world at large, will rely on these bright minds for the innovations and solutions of the future. 
 
Fisk, who received five degrees from Cornell, explained when announcing the donation, "It is my hope that this gift will give the business program at Cornell significant new impetus for growth, while enhancing its three individual schools and the qualities that make each exceptional.
 
He added that, although his family feels a strong personal connection to Cornell, the scope of the gift and the values behind it extend much further, continuing a long history of investing in education, youth and opportunities.
The gift includes a $50 million challenge grant that will build the college's endowment for faculty, students and programs. The challenge is expected to raise an additional $150 million. Combined with the gift by SC Johnson and Fisk Johnson, the challenge will bring the full impact to $300 million, which will bolster the college's endowment.

The donation also funds the SC Johnson Scholars Program. As part of this program, undergraduate students chosen from the Dyson and Hotel Schools have the opportunity to participate in various events hosted by the company including summer internships.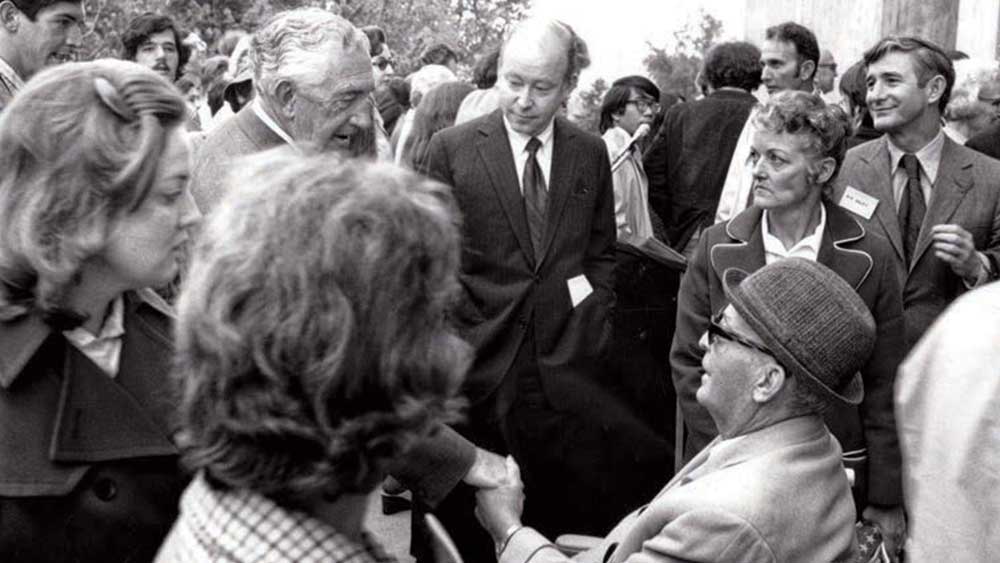 Sam (center) looks on as H.F. (seated) is greeted at the dedication of the museum he made possible.
The Johnson family also has donated repeatedly to the university, including The Samuel Curtis Johnson Graduate School of Management, the Imogene Powers Johnson Center for Birds and Biodiversity, the Herbert F. Johnson Museum of Art, the Herbert Fisk Johnson Professorship of Industrial Chemistry, and the Samuel C. Johnson Chair in Sustainable Global Enterprise in the Johnson School.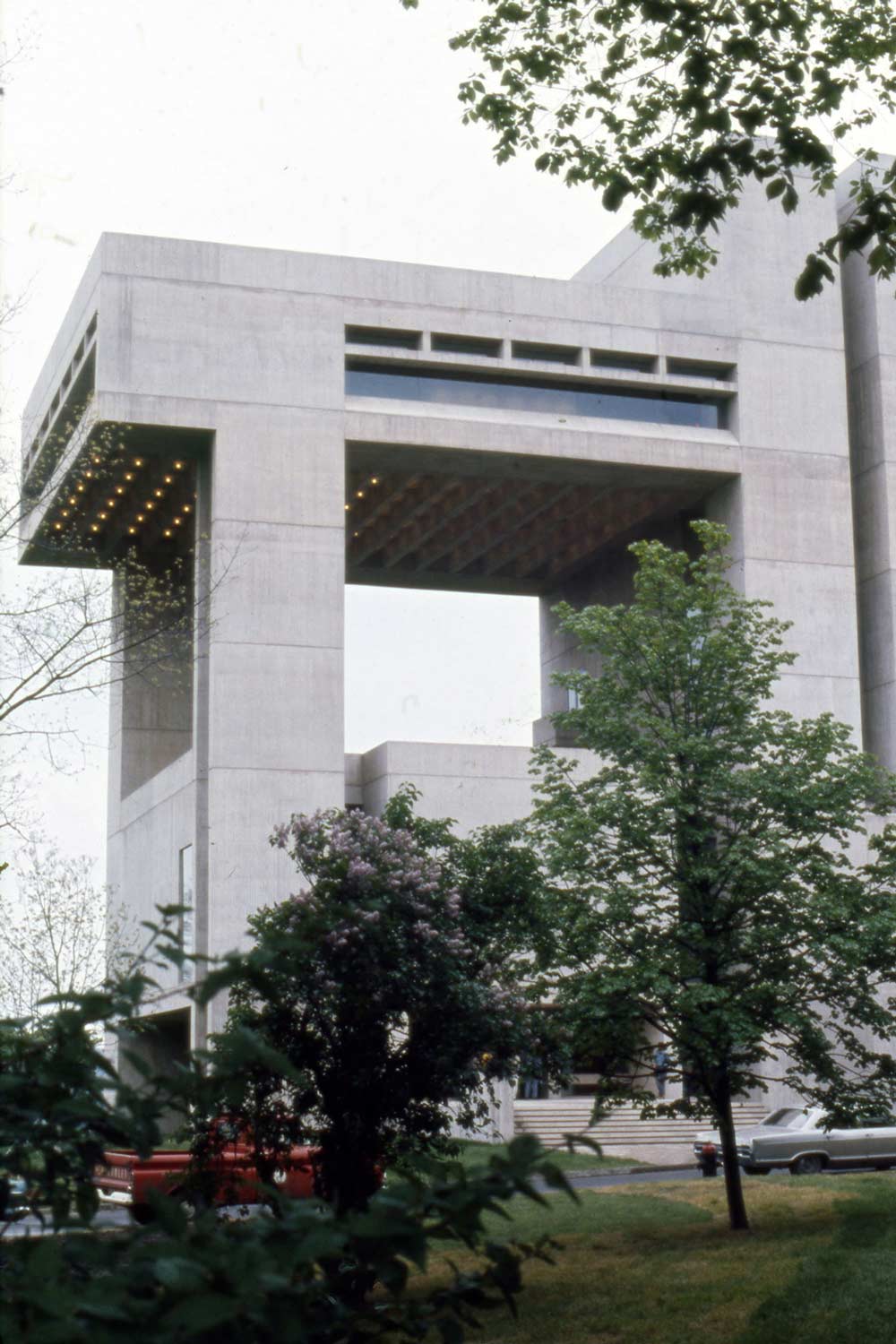 The H.F. Johnson Museum of Art at Cornell, which was designed by I.M. Pei.