3 minute read
Building STEM Skills: SC Johnson Supports Education Economic Development with College Expansion
As a manufacturing company, we're avid supporters of the development of STEM courses and programs to build cutting-edge technical skills. That's why over the years, we've made upwards of $3.5 million in company donations to
Gateway Technical College
in our headquarters hometown community.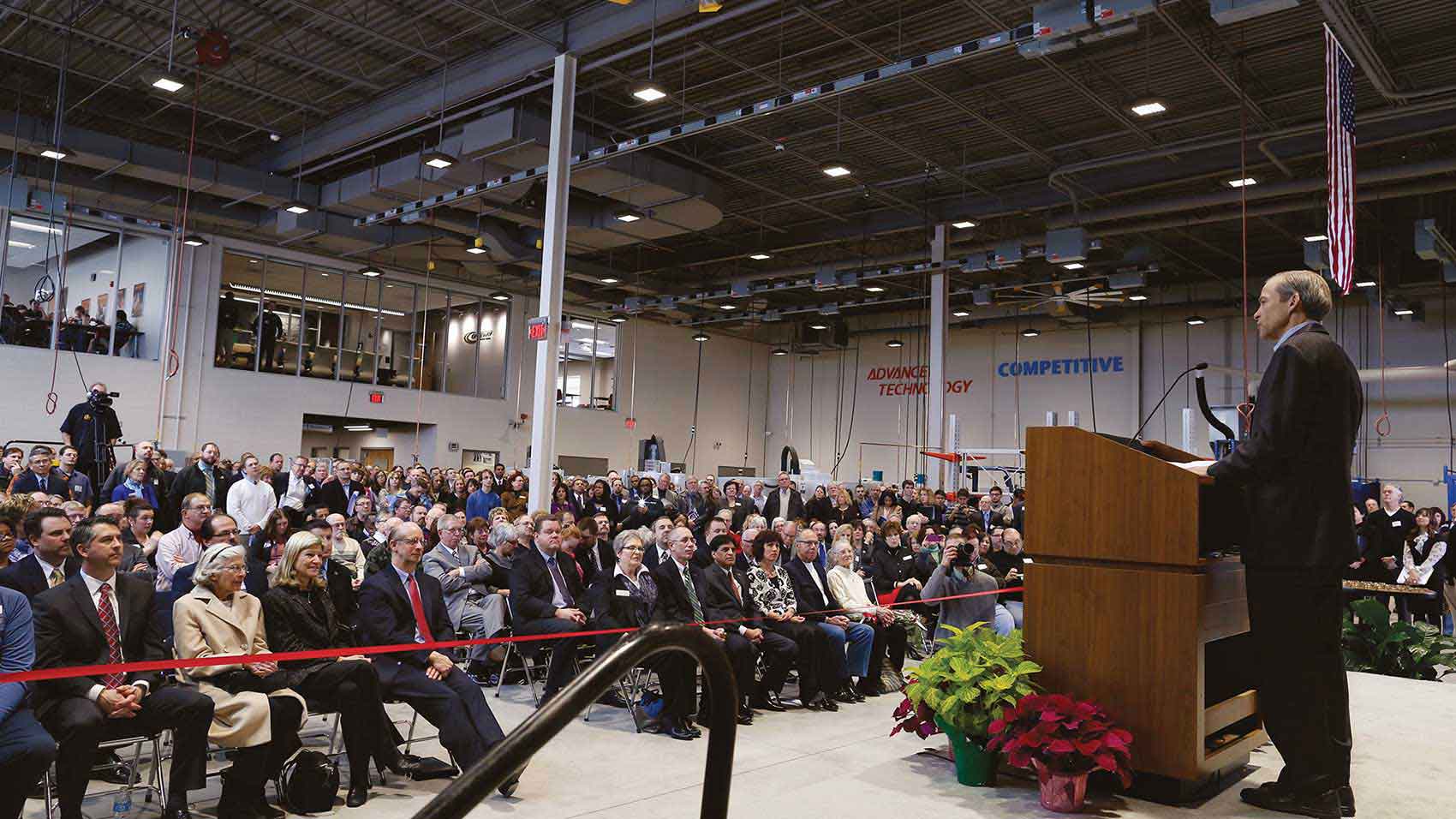 SC Johnson Chairman and CEO Fisk Johnson spoke at the iMET opening, championing the importance of education for the local economy.
We believe that
by supporting STEM education
 with corporate philanthropy, we help not only our community, but our own future as well. Our business depends on the innovation of scientists, engineers and others.   
That's why it was such a thrill in February 2013 to help celebrate the grand opening of the SC Johnson Integrated Manufacturing and Engineering Technology (iMET) Center at Gateway.   
The expanded iMET became the
region's first flexible manufacturing training center
, designed to keep our hometown community's workforce at the leading edge of manufacturing skills development.   
Students can now learn skills like industrial design and rapid prototyping by getting hands-on experience with advanced manufacturing technology. iMET covers everything from high tech CNC machining to metal fabrication, industrial maintenance, robotics and welding.
SC Johnson contributed $1.7 million to Gateway to support the iMET Center expansion and programming, which includes a high-impact, manufacturing-related "boot camp" program. 

Our Chairman and CEO Fisk Johnson spoke at the grand opening and noted, "We are proud to support organizations like Gateway that are doing such good work within our community. Through their programming and hands-on learning approach, Gateway brings much needed, well-prepared graduates to the local workforce, strengthening the overall quality of life and economy of the area."