4 minute read
SC Johnson Continues a Decades-Long Legacy in Brazil and Helps Kids Pursue STEM Learning
If you've read anything about our company history, you know that family means everything to us at SC Johnson. As a 130+ year family company, the legacies of previous generations help guide us and inspire us.
And one legacy about which that's certainly true is the story of third-generation leader H.F. Johnson, Jr. and the students of Fortaleza, Brazil.
In 1935, H.F. led a 15,000-mile roundtrip expedition to Brazil. He aimed to study the carnaúba palm, which was the source of carnaúba wax, a key ingredient in SC Johnson products at the time. He found the palm and set up an operation in Fortaleza to study it, but he also found a great deal more on his journey.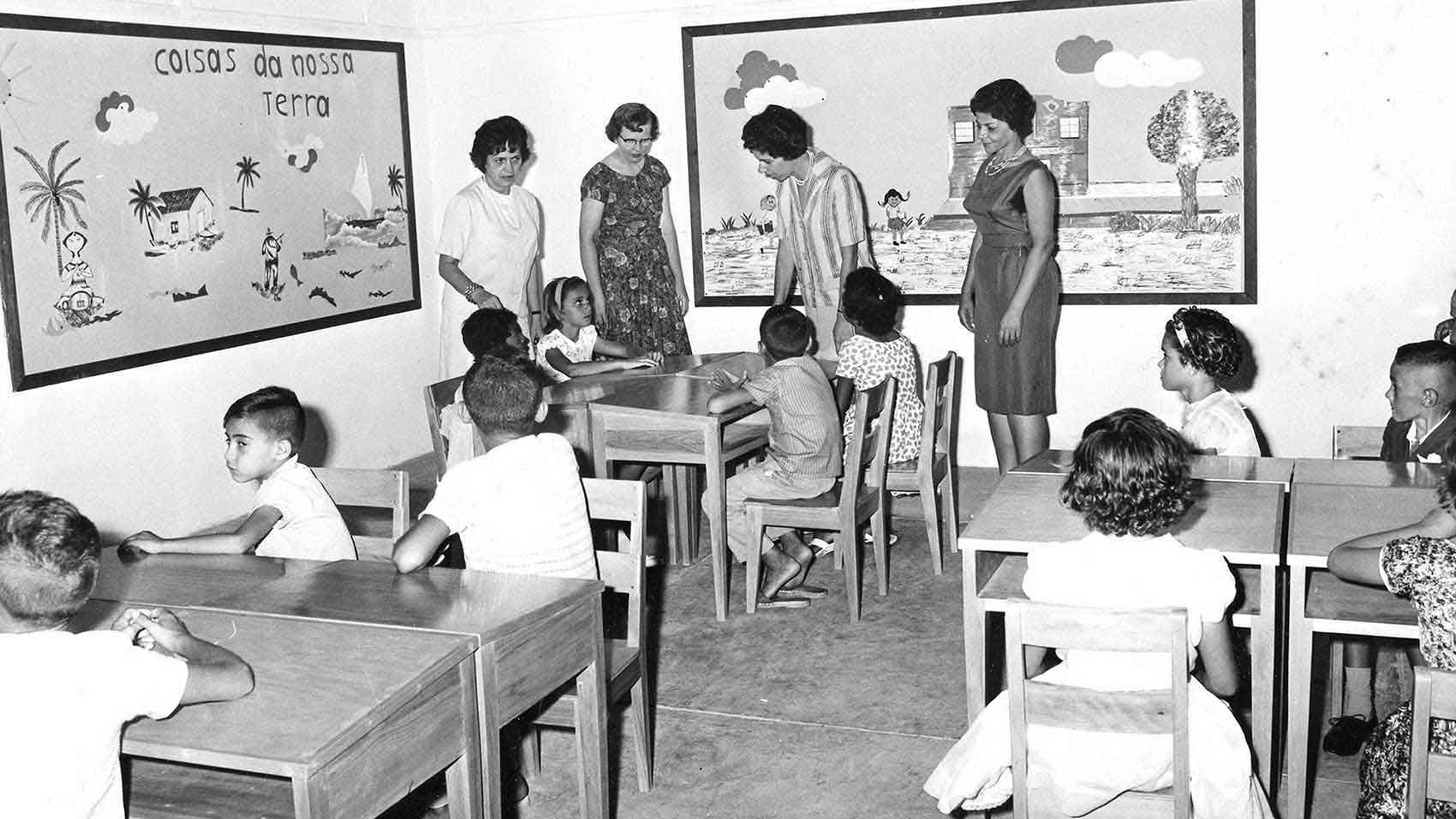 Escola Johnson was established in the early 1960s to serve local children without access to formal education.
Escola Johnson: The First Public Primary School in Fortaleza
Beyond being a businessman, H.F. was a humanitarian. So, as he visited Fortaleza over the years that followed, he began to see an important need. Many children who lived near the company's operation in Fortaleza had no access to education.
In 1963, SC Johnson opened Escola Johnson, the first public elementary school in Fortaleza, Brazil. Housed in a portion of the company's warehouse in Fortaleza, the school had classrooms, a kitchen and dining area, and even a clinic to provide care for the children. It welcomed 300 children.
SC Johnson eventually donated Escola Johnson to the Brazilian government. But our connection to Fortaleza has never diminished, nor has our commitment to education. Over the years, SC Johnson has continued to provide support to Escola Johnson through grants and gifts including a dental office, new science laboratories, a sports playground and general remodelling.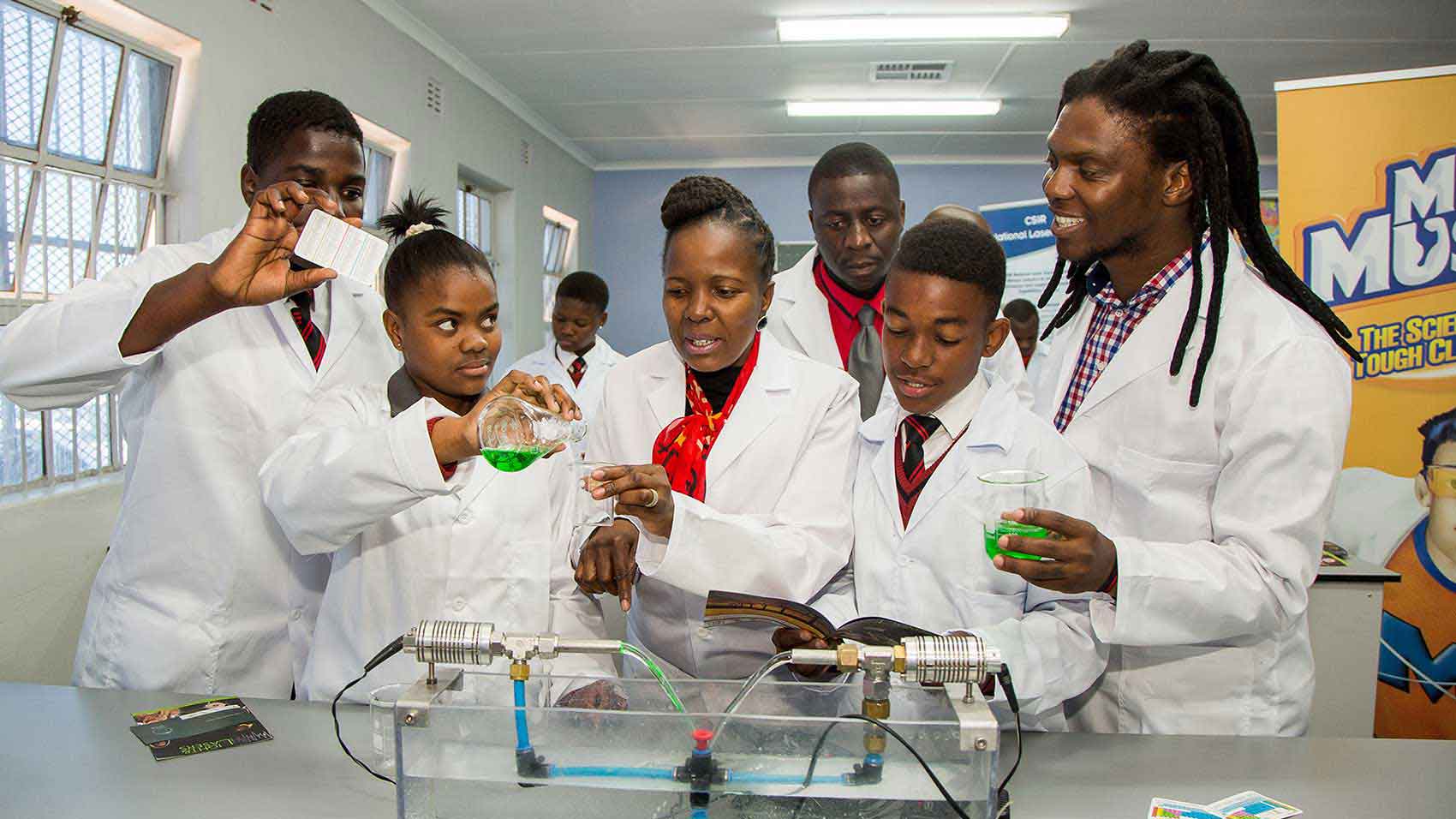 This Mr Muscle Science Lab, in South Africa, is an example of SC Johnson's STEM education support.
Supporting Education and STEM Learning around the Globe
Fast forward to 2018, and we're still just as interested in supporting education as H.F. was back in the 1960s. In fact, it's one of the key focus areas for our corporate philanthropy. SC Johnson gives 5% of all pre-tax profits to charities each year, a practice we've had in place since 1937.
These days, an important educational focus is science, technology, engineering and mathematics – known as STEM. We've been investing in science education for decades and in locations around the globe.
As just a few examples, we've partnered with Gateway Technical College in Racine, Wisconsin, for more than 20 years. Beyond support for programming, we contributed millions of dollars to expand Gateway's iMET Center, a hands-on skill training centre including the college's first fabrication lab.
And, in South Africa, we worked with the South African Medical and Education Foundation to open our first Mr Muscle Science Lab for STEM education. In 2017, the second SC Johnson Science Laboratory Project kicked off at Cosmo City West Primary School, again focusing on providing a state-of-the-art science lab to the school.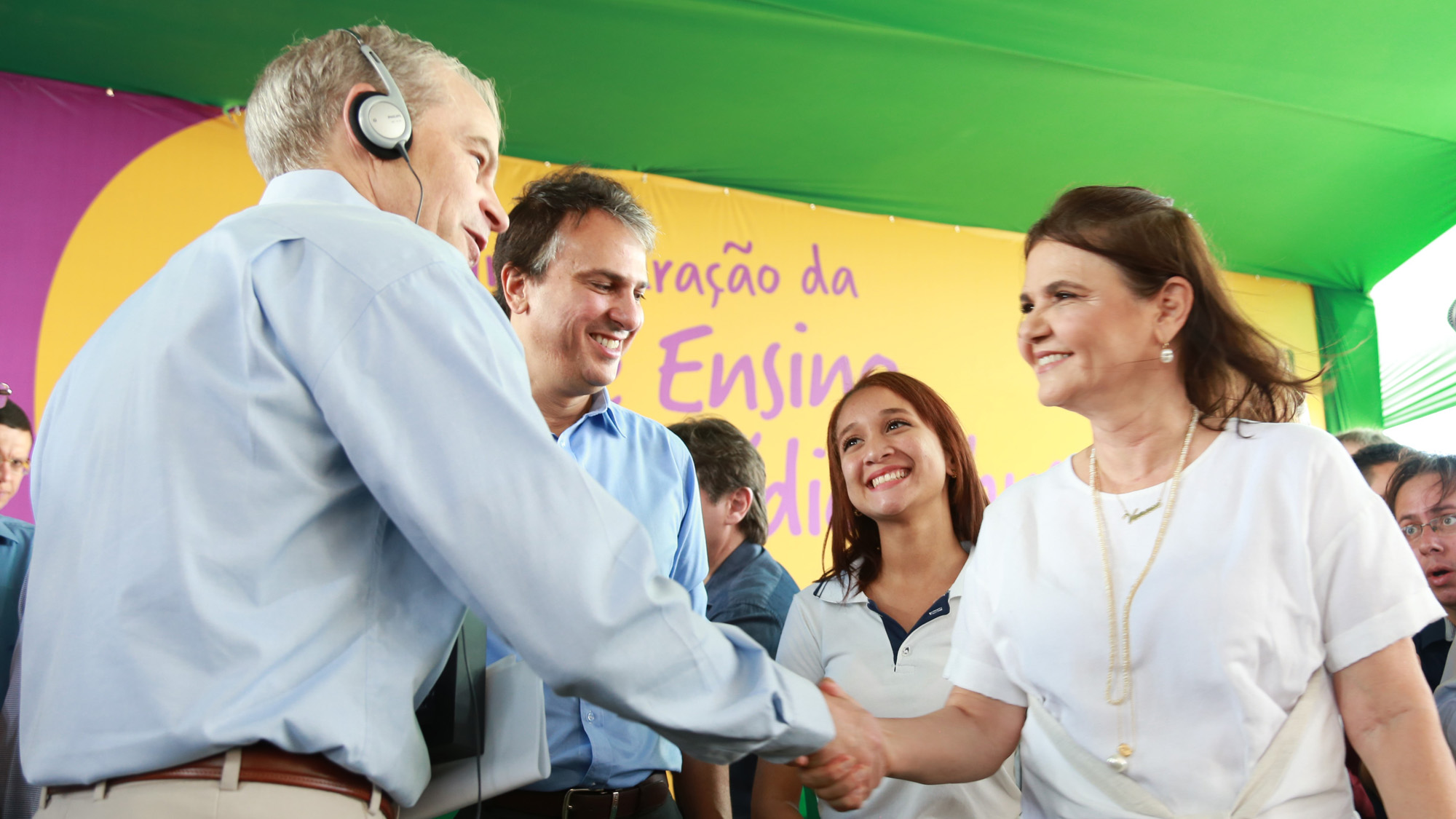 SC Johnson Chairman and CEO Fisk Johnson celebrates the new Escola Johnson with Governor Camilo Santana and school principal Vanessa Gripp.
Advancing Education in Fortaleza, Powered by Renewable Energy
In 2018, we took the next step, combining our commitment to education, our long-standing legacy in Brazil, and our ongoing investment in renewable energy. With local partners, we celebrated the construction of a new Escola Johnson in Fortaleza.
The new school is a state-of-the-art public school for ninth through 12th graders. It is run by the State of Ceará with support from SC Johnson and the Federation of Industry of Ceará (FIEC). The two-story building includes a science lab, sports centre, library and cafeteria.
Importantly, it has also powered sustainably. A grant from SC Johnson funded the installation of solar panels on the school that provide 100% of its electrical needs. This makes it a first-of-its-kind sustainable school in the area.
Renewable energy is a focus for SC Johnson, and we loved this opportunity to bring the power of renewable energy to a school and the students in it. 
True to its heritage, the school also shines a spotlight on the carnaúba palm that brought H.F. Johnson, Jr. to Fortaleza all those years ago. The company supported construction of an on-site greenhouse and educational programme that unites the environmental sciences and business education.
Students will cultivate and grow carnaúba palm tree seedlings and sell them back to the community, in partnership with Junior Achievement. This programme makes up an important part of Escola Johnson's science education and reinforces the concepts of sustainability and entrepreneurship.
SC Johnson also made a $200,000 commitment to STEM Brasil in 2018 to bolster education for students. The funds will support STEM education and teacher training at Escola Johnson and other area schools. According to a 2014 state examination, 84% of schools participating in STEM Brasil showed an increase of 20% in students' math scores.
A lab at Escola Johnson in Fortaleza, Brazil.