3 minute read
SC Johnson Encourages Reading and Kindness with Literacy programme and the Book "Wonder"
Remember what it was like to be in school? It's hard enough meeting new people and tackling the challenge of learning, without a facial difference that can lead to social isolation and physical challenges.
That's why as The New York Times bestselling book "Wonder" continued to gain acclaim with its message of acceptance and kindness, we wanted to find a way to help it reach more kids.
At the same time, literacy and education have long been a priority for philanthropic giving at SC Johnson. "We recognise that literacy opens up a world of opportunity including the potential for higher education and better jobs", explains Kelly Semrau, Senior Vice President – Global Corporate Affairs, Communication and Sustainability.
The company gives five percent of all pre-tax profits to charities each year. In our 2016/17 fiscal year, about 13 percent of that went to educational needs.
Building on a Long Legacy of SC Johnson Support for Student Literacy
From challenging local students to read a million books, to funding mobile libraries in our headquarters hometown, we've spent nearly a decade encouraging literacy in our hometown community of Racine, Wisconsin.
So, it was a natural step to combine our strategic focus on literacy with a powerful book like "Wonder".  In January 2018, to kick off what we named the "Racine Wonders" programme, SC Johnson bought copies of the book for kids from year 5 to year 9 in Racine – a total of over 9,000 students from public, parochial and independent local schools.
A curriculum developed by the non-profit myFace was also shared with teachers to promote discussion and learning in the classroom.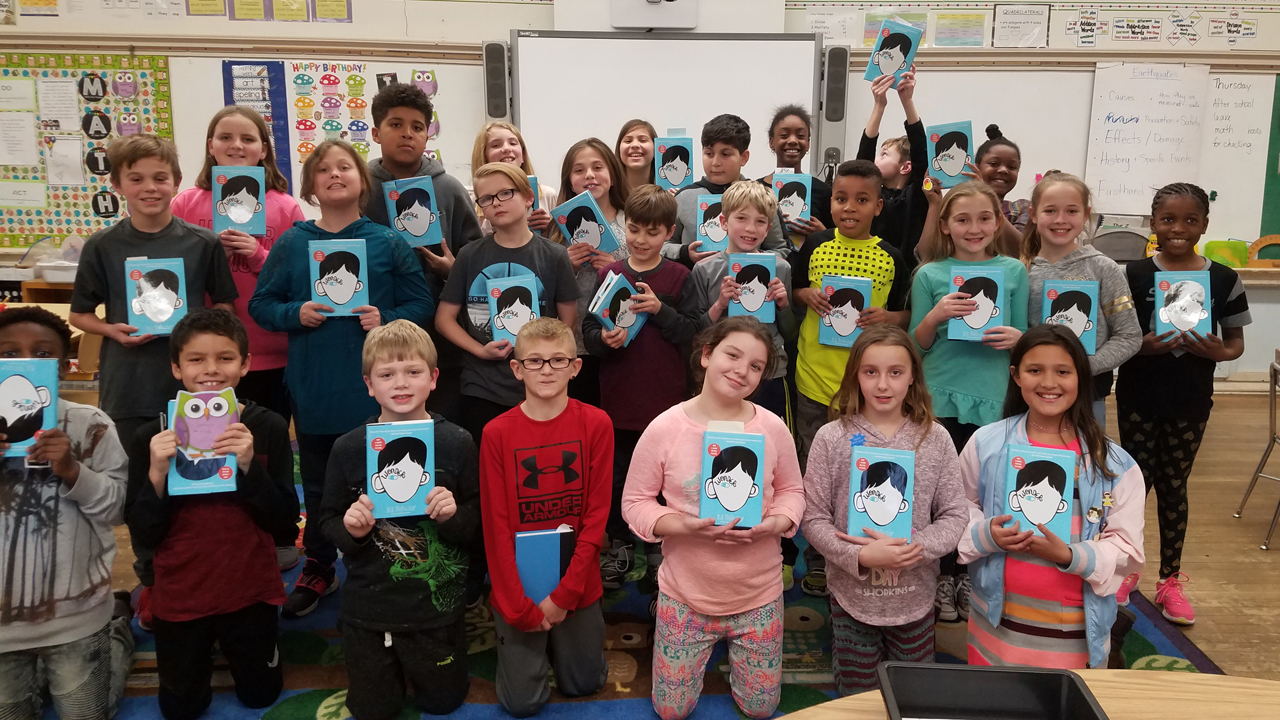 As part of the "Racine Wonders" programme, students were invited to submit essays on "acts of kindness" or "superheroes of empathy" for a chance to win $10,000 for their school. The essays were judged by students from the University of Wisconsin-Parkside Institute for Professional Educator Development.
We also worked with Marcus Renaissance Cinema to offer special viewings of the 2017 movie "Wonder" to students and teachers. And, schools were encouraged to discuss and celebrate students who demonstrated kindness, some of whom were featured on SC Johnson's social media channels.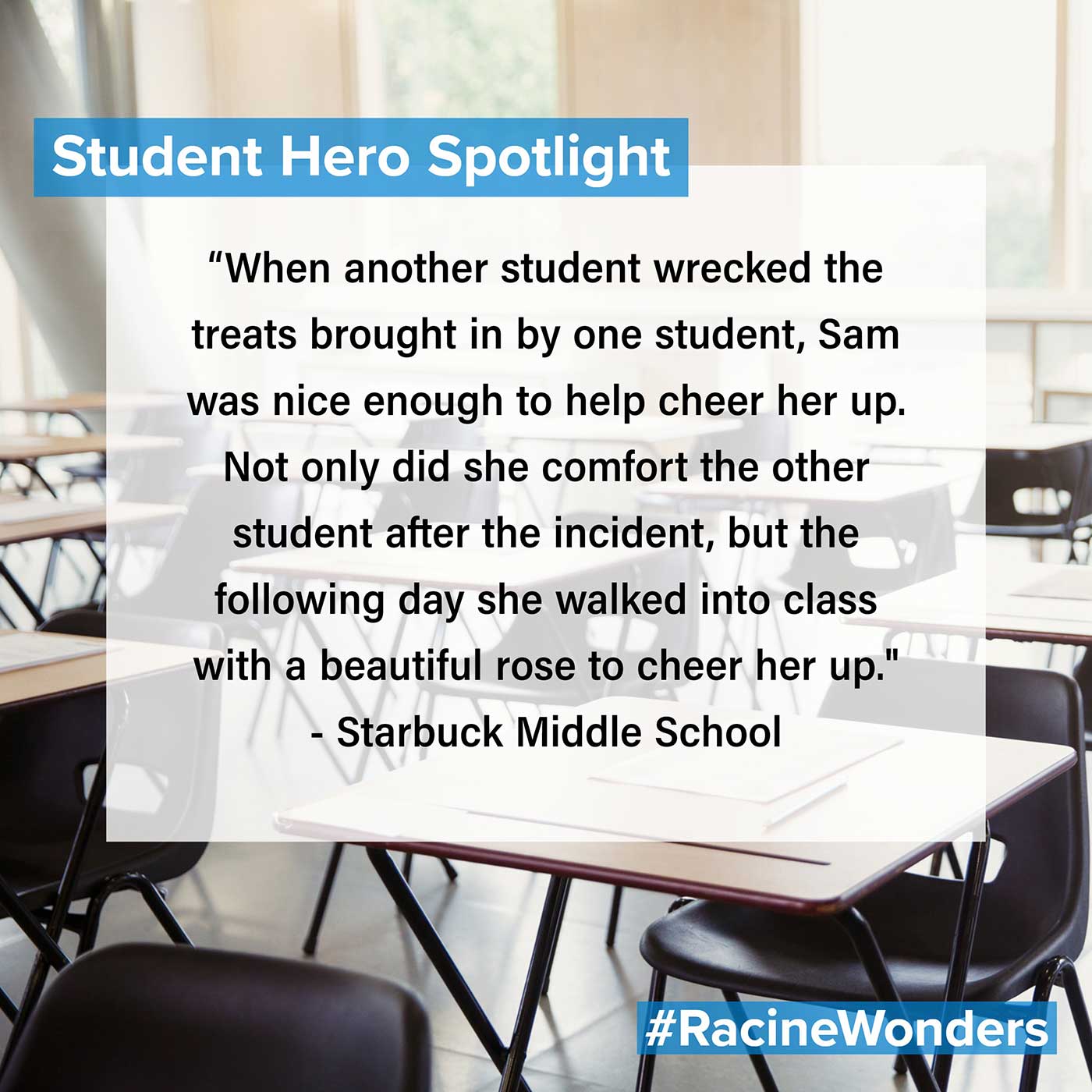 A sample of the social media spotlights from SC Johnson that featured students nominated by their teachers.
Philanthropy for Good: Getting Kids to Read and Encouraging Kindness
Talking with local newspaper The Journal Times, Racine Unified School District's deputy superintendent Eric Gallien said of the "Racine Wonders" programme, "One of the benefits that we've seen right away is students shifting their behaviours. They're more aware of their actions and how it impacts their peers." 
In May 2018, we announced the winning essays and gave $100,000 to their schools in celebration of their contest entries. The winners were announced at a celebratory event, where SC Johnson also surprised the 250 students in attendance with Kindle Fire tablets to further encourage their love of reading.
The essay winners and their classmates heard from myFace and saw a special performance by DJ Livia and the Monster Kids, a hip-hop dance group from Chicago.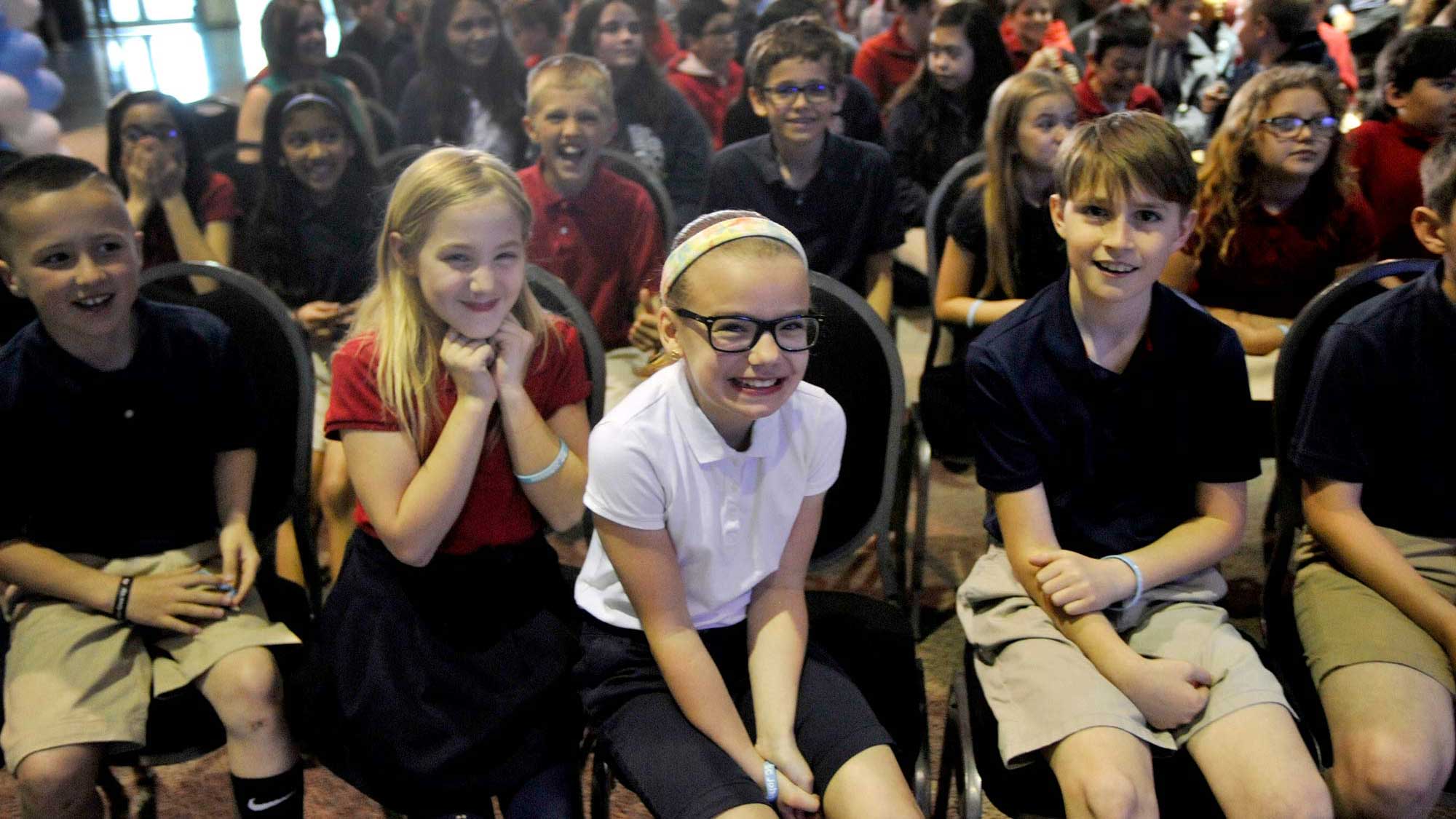 As part of the "Racine Wonders" programme, SC Johnson surprised 250 students with Kindle Fire tablets to further encourage their love of reading.