8 minute read
Insect Science: Helping Families Stay Healthy by Fighting Mosquito-Borne Disease
Our planet has a lot of insects. Around a million species have been documented so far, and some estimates go into the tens of millions. And, research suggests the average home could have
more than 100 kinds of insects scurrying around
– every day. (Ick!)   
That means a lot of potential pests around your family, and the potential for
insects that can carry diseases
, particularly mosquitoes.   
At SC Johnson, we realised early on that we needed to know as much as we could about these critters. We opened our first insect research centre way back in 1957. Today, the SC Johnson Institute of Insect Science for Family Health stands as one of the largest private, urban entomology research centres in the world.  
For 60 years and counting, our scientists have worked at the centre to develop products you can trust to protect you and your home from pests, and to help families avoid mosquitoes that may carry diseases like malaria, dengue and Zika.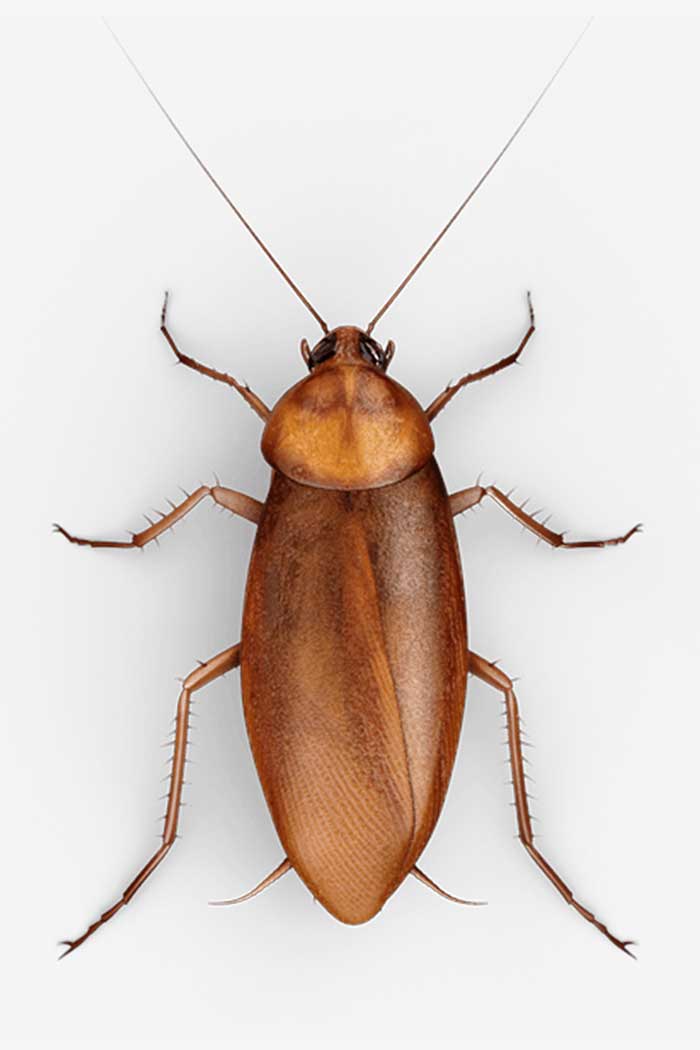 Adult roaches are up to 1 inch long and come out after dark to look for food.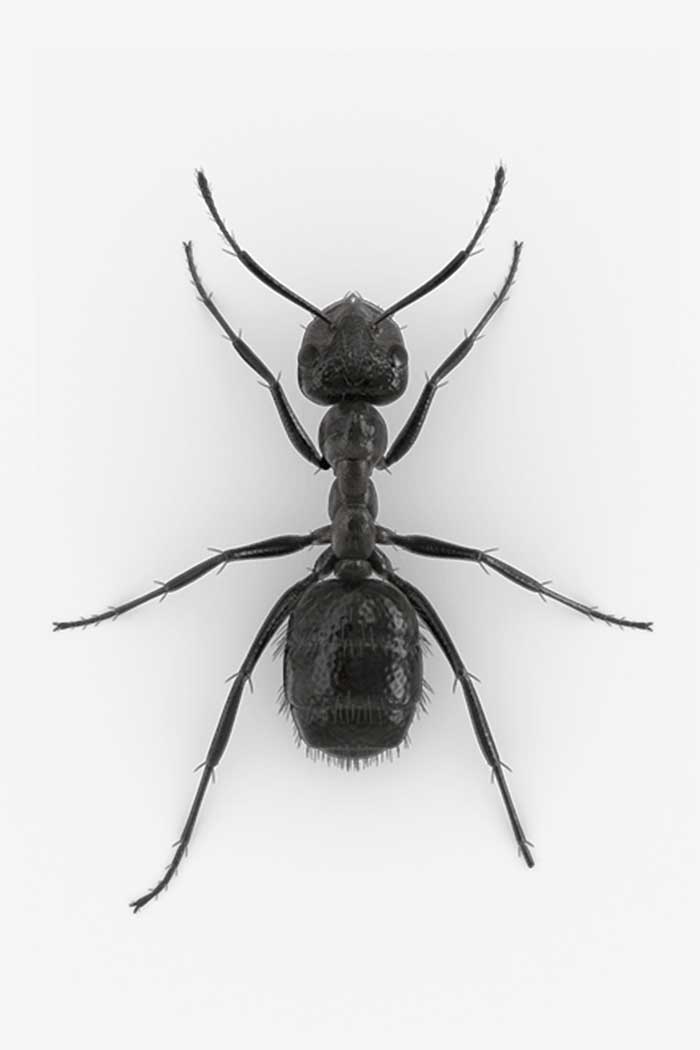 Nuisance ants that invade our homes come in all different sizes and colours.
Insect Research and Disease Prevention: So Many insects
Our largest insect research center is located near our global headquarters in Racine, Wisconsin. It houses about 20 species of insects, including the mosquitoes that can transmit malaria, dengue, the Zika virus and chikungunya. 

We also have three species of cockroaches, two of ants, slithering silverfish and firebrats, clothes moths, stored product pests and the common house fly. And for good measure, we also manage an active field-collection programme so that we can secure seasonal insects, too. 

On any given day, we have about 850,000 insects, and more than 15 million are reared annually in what is known as our Insectary. It is a controlled, carefully monitored environment where researchers study all aspects of insect behaviour, development and methods of insect control. The species in the Insectary have been specifically chosen to represent the most common household pests and disease vectors that are found in the world.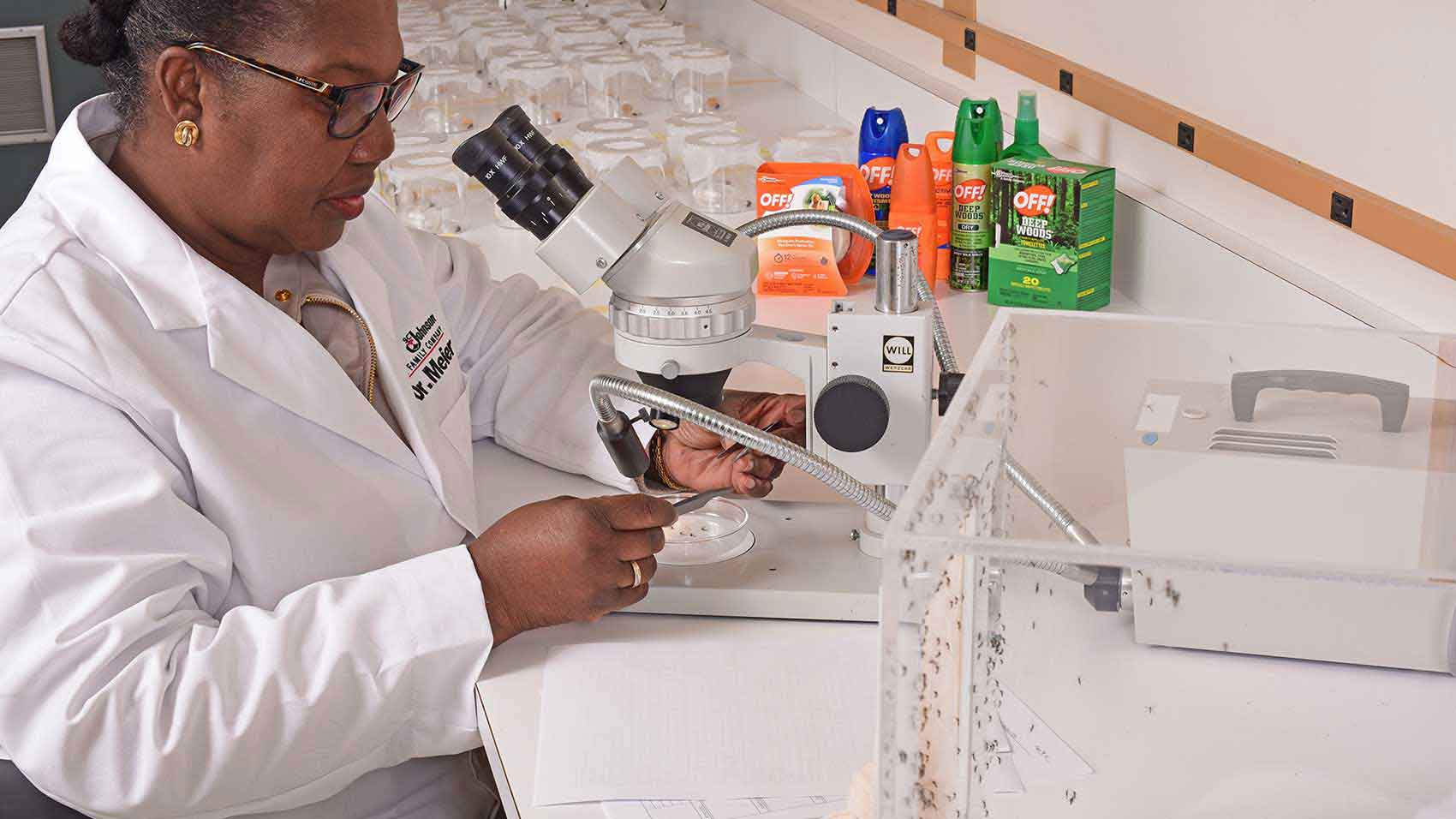 Scientists at our insect research centers work to identify strategies that will help protect families.
Two Research Areas Drive the SC Johnson Institute
Research at the Institute focuses on two areas: first, Product Evaluation and Development. This is where our scientists create insecticides (products that kill bugs) sold under the 
Raid
®, 
Baygon
® and 
All Out
® brands, and repellents (products that deter them from landing on or biting people) sold under the 
OFF!
® and Autan® brands.
This team also helps us communicate the effectiveness of our products in advertising, and the important information on the label about how to use our products. It cannot be said often enough: Insecticides and repellents must be used according to label instructions for them to work.
Our second area of focus is Applied Entomology Research. There, SC Johnson researchers observe insects and analyse their behaviour. We have experts in insect biology, physiology, ecology, behaviour and toxicology, as well as infestation management. They investigate new technologies, trying to identify the best pest-control strategies and delivery devices. 
 
So our work is about making products, but it is more than that, too. Because insects can transmit dangerous diseases like malaria, dengue and Zika, our team has a higher purpose: helping families protect themselves from insects to help protect their health. 
 
Research from our insect scientists has informed many of our efforts educating and addressing the spread of insect-borne diseases around the globe. 
Why is the Institute of Insect Science for Family Health?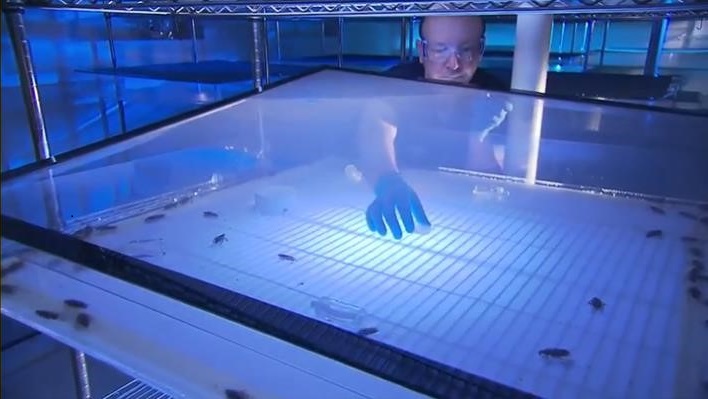 Family Health:  Our Insect Science is about Helping Families
To acknowledge the important purpose behind all our work – helping keep families healthy – in 2017, we renamed our research centers to the SC Johnson Institute of Insect Science for Family Health. Previously we just talked about them as entomology research centres. But after 60 years of research leadership, we wanted to be sure our top priority was front and centre.
As our Chairman and CEO Fisk Johnson explained at the time, "Insect-borne diseases continue to be a serious threat to families around the world. We remain dedicated to continuing our leadership in researching insects to help improve family health."
We also renamed our flagship center in Racine to honour 
Imogene Powers Johnson
, Fisk's mum and the wife of our fourth-generation leader, Sam Johnson.
Gene, who earned her degree in mathematics from Cornell University and worked as an early computer programmemer, has been a tireless advocate for STEM (science, technology, engineering and mathematics) education. Among her contributions, she is Founding Director and Chairman of the Board of The Prairie School, and serves on the boards of the Laboratory of Ornithology at Cornell University, The Johnson Foundation and Adler Planetarium.
In 2017, our largest research centre, located in Racine, Wisconsin, was renamed to honour Imogene Powers Johnson.
Imogene Powers Johnson Institute of Insect Science for Family Health
Our Entomology Research Means We're Ready When Needed
So understanding insects is our business each and every day. But here is what really matters: Because we have experts always working to understand insect science, when an insect-borne disease outbreak happens, we can act fast. And, we have the insights and products to help. 
 
As Zika emerged in 2016, this included launching a special mosquito education website for families. We wanted to offer clear, understandable tips and expert advice to help people protect themselves from mosquito bites. 
 
And that is just one example. We also regularly donate repellent products for people in need – for example when natural disasters strike – and conduct mosquito-borne disease awareness campaigns in countries around the world.
 
At the end of the day, what matters most to us is what matters most to you: Helping keep your family healthy.