5 minute read
Introduction from Fisk Johnson, Chairman and CEO
This has been an unprecedented time.
Countless families suffered devastating losses due to the COVID-19 pandemic. Those on the front lines, from health care workers to first responders, heroically put their personal health and safety on the line to help others in need. The day-to-day lives – and livelihoods – of people everywhere were disrupted as communities took urgent steps to slow the spread of the disease. Many of the world's most vulnerable populations could no longer access essential services to support their physical and mental well-being, especially children.
While the COVID-19 pandemic tightened its grip on communities around the world, that did not mean other issues stopped. Plastic waste continued to leak into the world's waterways. At-risk families continued to live with the threat of mosquito-borne diseases like malaria. Underserved communities continued to grapple with social and economic hurdles to pursuing a better life. 
Sadly, this global crisis has threatened to divert attention and resources away from these pressing needs.
For us at SC Johnson, this past year only brought us closer to the core commitment we have held for generations – to help make communities better because we are there. It meant doubling down on our commitment to create a healthier world, but not stepping away from our efforts to create a more sustainable, transparent world with more opportunity.
I'm proud of the SC Johnson teams who worked tirelessly to make cleaning products and hand sanitizer for donation to health care workers and first responders – especially in the early days of the COVID-19 pandemic. We provided financial support to global partners like the CDC Foundation, Save the Children and Habitat for Humanity, and numerous local organizations around the world, helping provide relief and resources to millions of families in need.
We continued longstanding initiatives like donating repellents to help families protect themselves from mosquito-borne disease, increasing access to healthcare for underserved communities, and helping create recycling ecosystems that reduce plastic waste while benefiting families.
This report shares examples of our progress, covering actions in support of sustainability, health, opportunity and transparency. They are stories we have been reporting for months on our social media channels, to give a real-time look at the actions we have been taking.
Bringing these stories together here, I hope you will see the common thread that unites all our ongoing efforts – and our commitment to working for a better world. Great progress has been made, yet there is much more to be done.
We often say that at SC Johnson, we don't measure our success by the financial results of the next quarter, but by the world we leave for the next generation.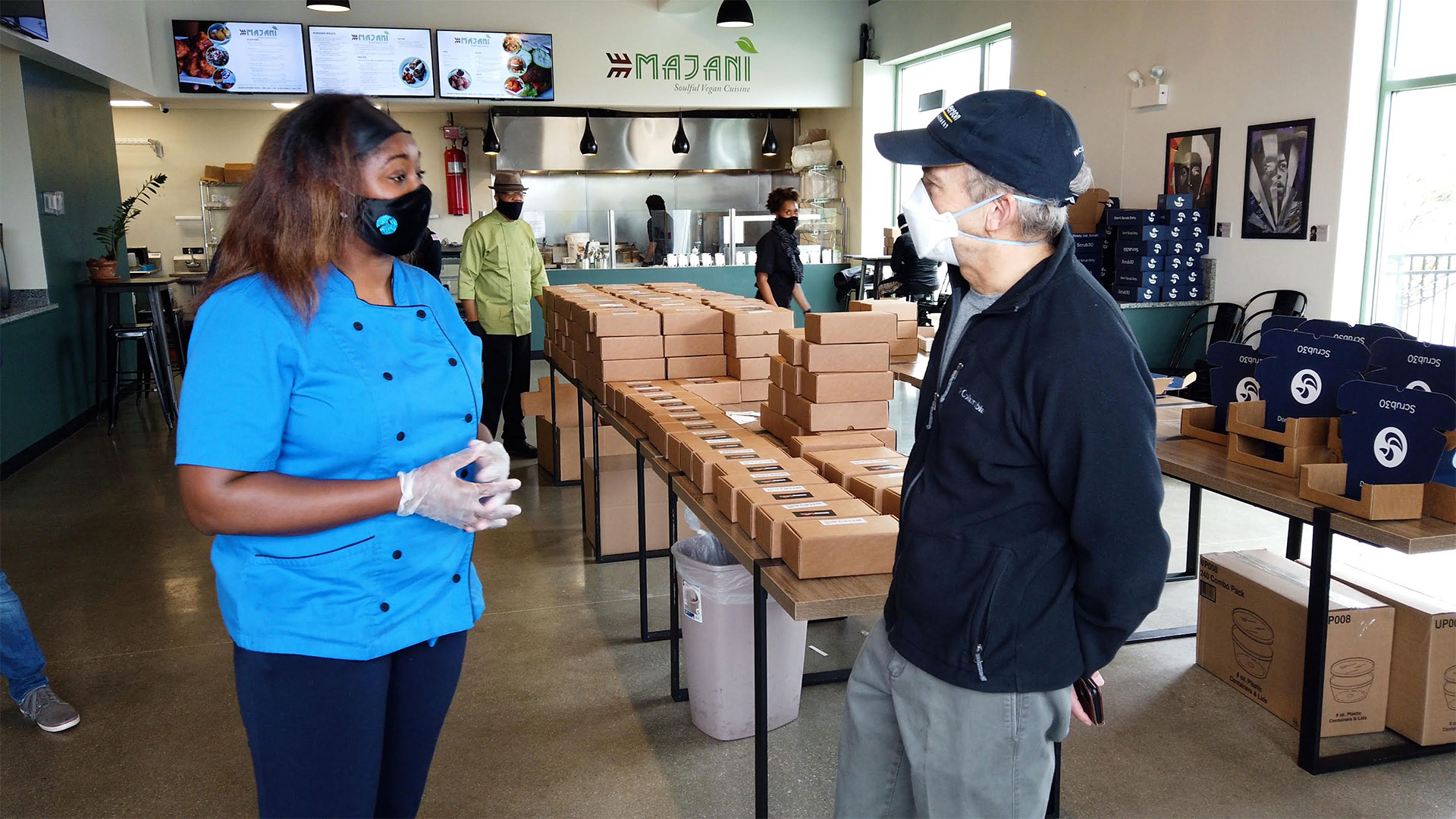 Our future generations are inheriting critical global challenges. That's why so much of SC Johnson's support this past year focused on creating opportunity through education. From our Sesame Workshop partnership to teach health and sustainability, to STEM scholarships for women and people of color, we hope we can enable even more people to work on the important solutions we all need for the future.
Yes, 2020 was a year of unprecedented challenges. My heart goes out to everyone who was affected, and I am grateful for all the SC Johnson people who stepped up to help.
But most of all, when I look back, I will remember that we worked together – within SC Johnson and with our partners in the community.
We created opportunity. We protected health. We provided support. In this time of challenges, especially, I'm incredibly proud and grateful for the impact SC Johnson makes as a family company at work for a better world.
Fisk Johnson
Chairman and CEO, SC Johnson