5 minute read
Reducing our carbon footprint
SC Johnson has been working to reduce its greenhouse gas (GHG) emissions for decades and we've been integrating renewable energy sources for over 34 years. 

We believe it's important to take bold steps that lessen our footprint — to make real change, industry needs to stop carbon emissions from getting into the atmosphere in the first place. That's why we measure our GHG emissions monthly and our use of renewable energy. 
Results that count
Renewable sources are up, emissions are down

We've cut our manufacturing greenhouse gas emissions by 68% since 2000. By 2025, we aim to have reduced our manufacturing GHG emissions by 90% compared to our 2000 baseline. 
By 2025, we aim to have reduced our manufacturing GHG emissions by 90% compared to our 2000 baseline. We're taking a range of steps to work towards that goal. For example, we recently started up our GeoExchange system at our global headquarters. It's expected to reduce energy use by an estimated 35%.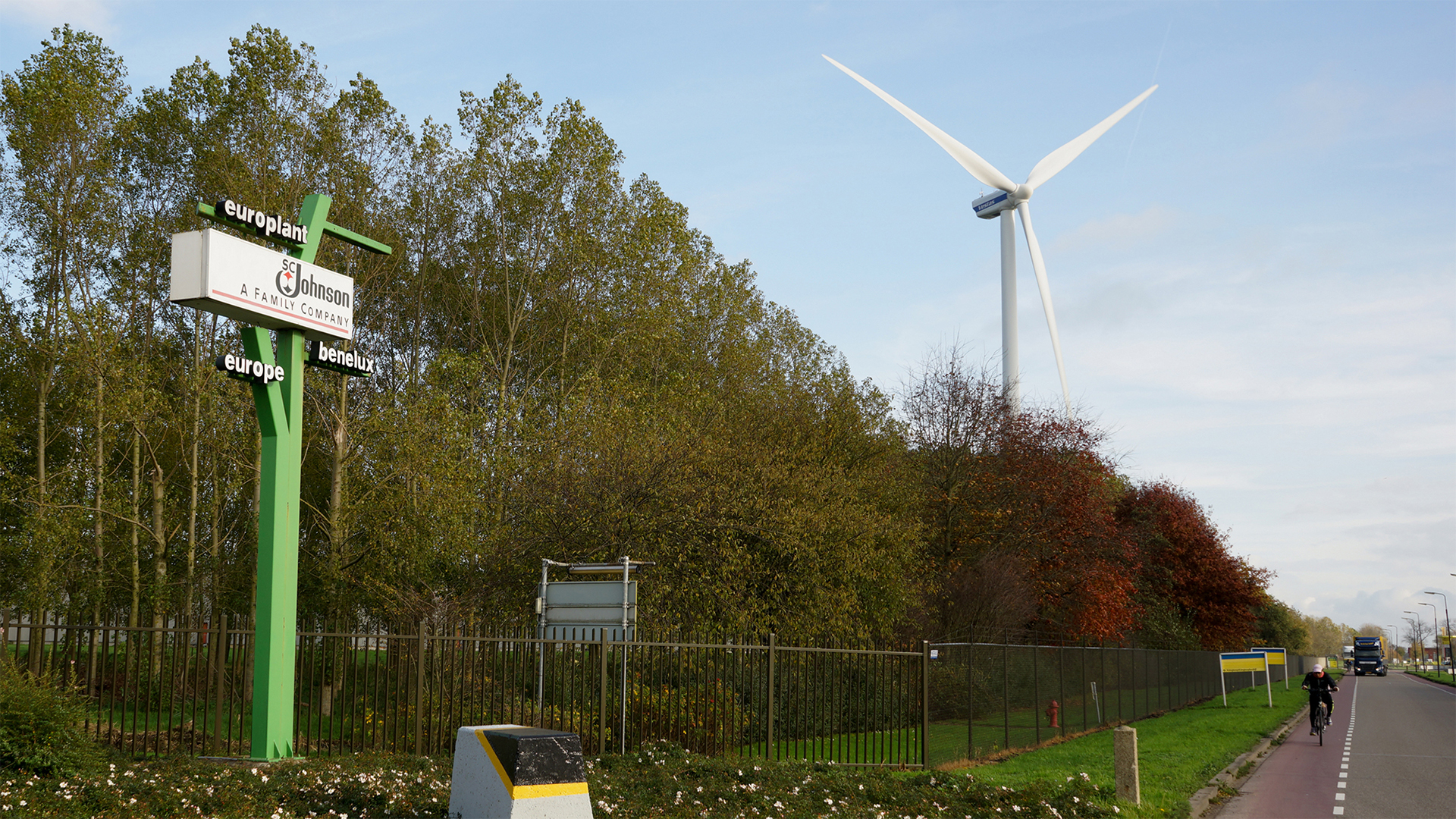 35% of our energy is from renewable sources and 58% of our electricity is from renewable sources. We've achieved a 68% reduction in GHG emissions since 2000.
Harnessing wind power
Many of our facilities use renewable wind electric power

Three SC Johnson manufacturing facilities now run on 100% renewable wind electricity, with a fourth running on 100% mixed renewable electricity. Since 2010, three SWIFT mini wind turbines at our headquarters campus have also helped raise awareness of urban wind projects and reduce GHGs.

Our Bay City, Michigan manufacturing facility has been purchasing wind power from nearby wind farms since 2008. It runs on 100% wind energy for electricity. Over in the Netherlands, our Europlant manufacturing facility is home to our first company-owned wind turbine, started up in 2009. The turbine generates 55% of the site's energy; the rest comes from wind electrical energy purchases. It was our first plant to get 100% of its required energy from renewable sources.

Our Gorzow, Poland manufacturing site has been purchasing wind power since 2016. It was our second site to run on 100% wind electrical energy.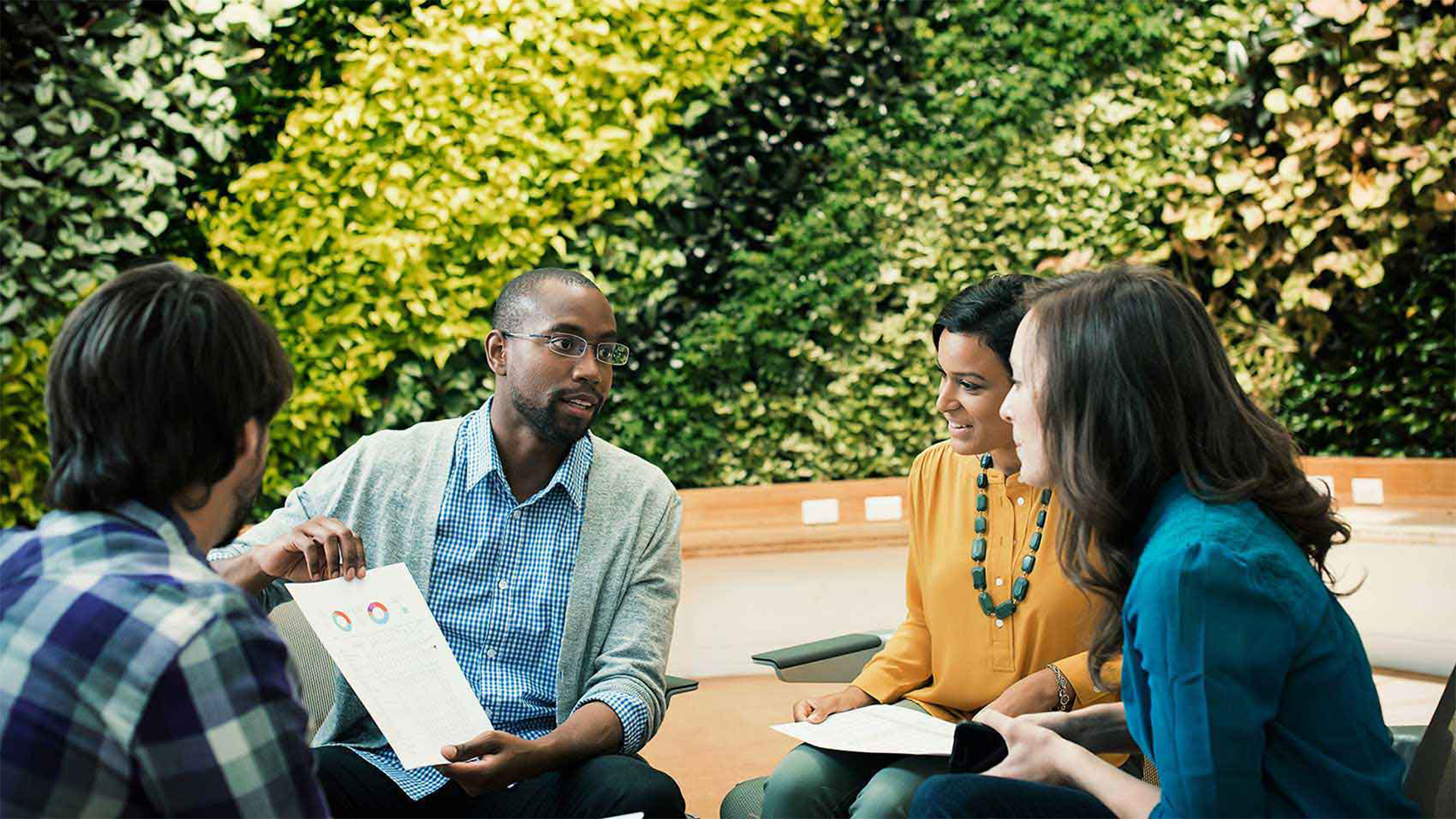 Our factories in Chicago and Malle, Belgium run on 100% renewable electricity reducing greenhouse gas emissions by 2,500 metric tons.
Sun, rice husks, and landfill waste
We're committed to exploring innovative energy sources

As well as wind, our renewable energy initiatives around the world draw on diverse sources of power, including solar, rice husks and even landfill waste. 

At SC Johnson facilities in China, Indonesia, Mexico and India, solar projects help provide hot water heating for company operations including aerosol production, cafeterias, employee washrooms and manufacturing processes. In Manaus, Brazil, our manufacturing plant purchases 100% renewable electricity predominantly from solar generation from the local utility.

Since 2012, our Surabaya, Indonesia facility has used waste husks from rice grains as a fuel source for heating water for production. This cuts approximately 7,000 metric tons of GHGs annually.
The waste methane gas from landfills is captured, pressurized and sent to our largest manufacturing facility to make renewable electricity and steam.
Waxdale, SC Johnson's largest global manufacturing facility, uses two cogeneration systems that create electricity and heat for high pressure steam production. Using waste methane gas from a nearby public landfill and clean-burning natural gas, the cogeneration turbines generate 100% of Waxdale's electrical energy needs.
It's sunny in Cairo
We're pleased to begin the procurement of a 500kw solar electrical system at our Cairo, Egypt manufacturing site. 
This will be SC Johnson's second large-scale onsite solar electrical system, capable of meeting at least 50% of the Cairo site's electrical energy use while reducing greenhouse emissions by 250 metric tons.