5 minute read
Supporting access to public health services
Increasing access to public health services in vulnerable communities can make a major difference to reach those who are at the highest risk of contracting mosquito-borne diseases, while also supporting them with other important health issues.

SC Johnson is taking action to help increase access to health care for families in Rwanda.
Bringing health care closer to Rwandan families 
We established our partnership in 2018
SC Johnson wants to help reduce mosquito-borne disease. In 2018, we began a partnership with the Rwanda Ministry of Health and the Society for Family Health Rwanda. Working together, in the first year we committed to build 10 health posts in rural Rwanda — each post designed with solar power and rainwater collection to be self-sustainable. 
Our goal? To bring much-needed health care closer to the most vulnerable communities, helping to address public health issues in Rwanda including malaria, HIV/AIDS, family planning, access to clean water and nutrition.
Increasing our reach
In 2019, we expanded our partnership
We expanded on our commitment in 2019, pledging to build another 40 health clinics in rural Rwanda. Today there are a total of 56 health posts throughout the country. 
Through this pledge, we made moves to further expand access to health care and malaria education for local families. 
"I am very excited about our partnership with SC Johnson particularly in the fight against malaria. With the support of SC Johnson, we are able to reach rural communities, educate about ways to prevent malaria and provide a holistic approach to accessing healthcare services."
Manasseh Gihana Wandera - Executive Director, Society for Family Health Rwanda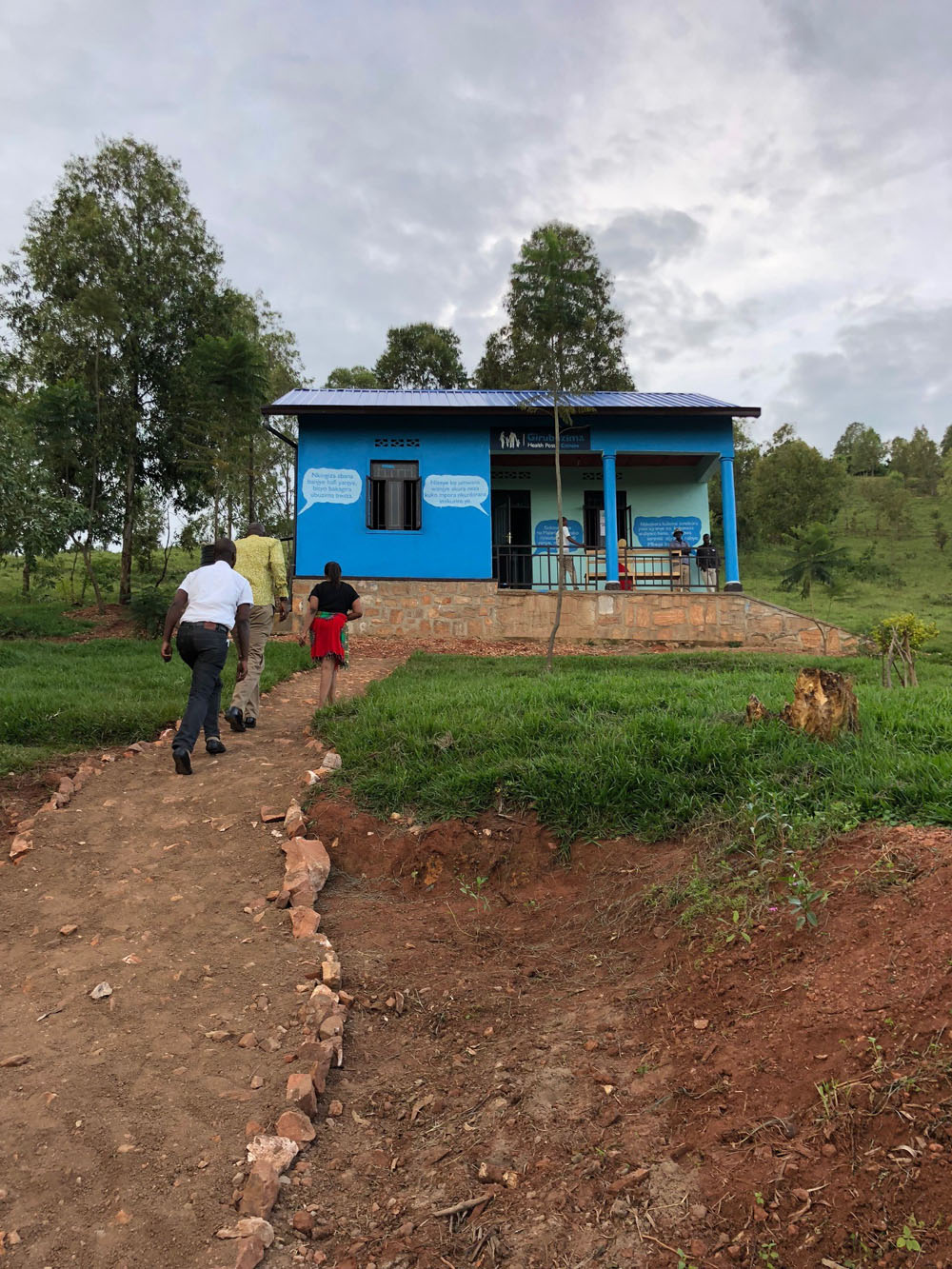 A SC Johnson-sponsored health post in Rwanda.
Results for Rwanda
In 2020, the clinics cared for 184,000 people
SC Johnson's support has now enabled the creation of 56 open and operational health clinics in Rwanda. Inspired by our success with the Rwanda program, we took the opportunity to enhance our impact by establishing a similar clinic in Sumba, Indonesia.
In 2020, the health clinics we funded cared for 184,000 people, including treating 5,000 malaria cases.
During the COVID-19 pandemic, the health posts also played an important role — they've facilitated teaching and preventive practices. Examples include TV screens that play health messages and the provision of hand washing facilities. Some sites are also administering COVID-19 vaccines to local families.
Rural health posts for Rwanda

From 3 hour walks, to new nearby clinics

56 clinics opened since 2018

184,000 people cared for in 2020

5,000 malaria cases treated in 2020