4 minute read
Children influence sustainability habits in UK homes, especially around recycling, study finds
New research in partnership with SC Johnson has found that British children are influential voices at home when it comes to families' sustainability practices, including recycling

Liverpool (5 October 2022)— More than half of UK children (54%) aged 4-16 are actively being more sustainable at home, and 64% of British parents said their children influence their own sustainable habits, according to new research released in partnership with SC Johnson, the maker of household consumer brands like Mr Muscle®, Duck® and Glade®.
Children appear to be emerging as influential voices in family sustainability practices as one-third of parents, including 46% of those with primary aged children, admitted to learning new things about sustainability and the environment through their children and two-thirds (67%) of UK parents admitted that they recycle more now, than they did before having children. 
Other findings from the survey revealed that of parents with one or more child ages 4-16:
63% actively learned new things from their children

 

Over a third (39%) said their children asked them to do more at home to be sustainable
55% of children regularly ask their parents about sustainability and protecting the environment
2 out of 3 parents now recycle more than they did before having children


The research, which was undertaken ahead of UK Recycling Week (17th – 23rd October 2022), also found that two thirds of Brits would be willing to change or improve their recycling habits if they learned more about recycling, but 77% confessed to barriers such as clarity around what can and cannot be recycled, and a lack of information on the processes in their local area.
Speaking on the findings, Alan VanderMolen, Chief Communications Officer at SC Johnson, said:
"SC Johnson is guided by the same goal as families everywhere -- to make the world a better place for the next generation. This research shows that children can play an active role in building that future. At SC Johnson, we're decreasing our use of virgin plastics, creating more recyclable products, and working to provide a greater range of choices for consumers. But we can't do it alone. We know this next generation has the passion to create a more sustainable world."


SC Johnson has partnered with Liverpool FC to help drive change and improve the recycling habits of football fans across the UK. This purpose-based partnership includes working together to help the next generation learn and develop sustainable habits in their daily lives, focusing on reducing, refilling, and recycling to reduce waste.
This research also uncovered that 62% of Gen Z would make a change to their recycling habits if their favorite footballers advocated for it and almost 50% of parents said they believed their children would act if their favorite football club campaigned for it. This supports the work that SC Johnson,  Liverpool FC and the LFC Foundation are
doing together
to provide youth educational programming. Last month, SC Johnson held an educational event for over 400 school children at Anfield Stadium. These children from local Merseyside schools gathered for a day of empowering educational activities that taught children tangible recycling habits and how to harness their power to bring their education home to their families and friends.
Spanning generations, Liverpool FC legends, Glen Johnson and David James, as well as players from LFC's academy teams spoke with students and participated in breakout sessions, to encourage new and improved recycling behaviors as role models for the youth.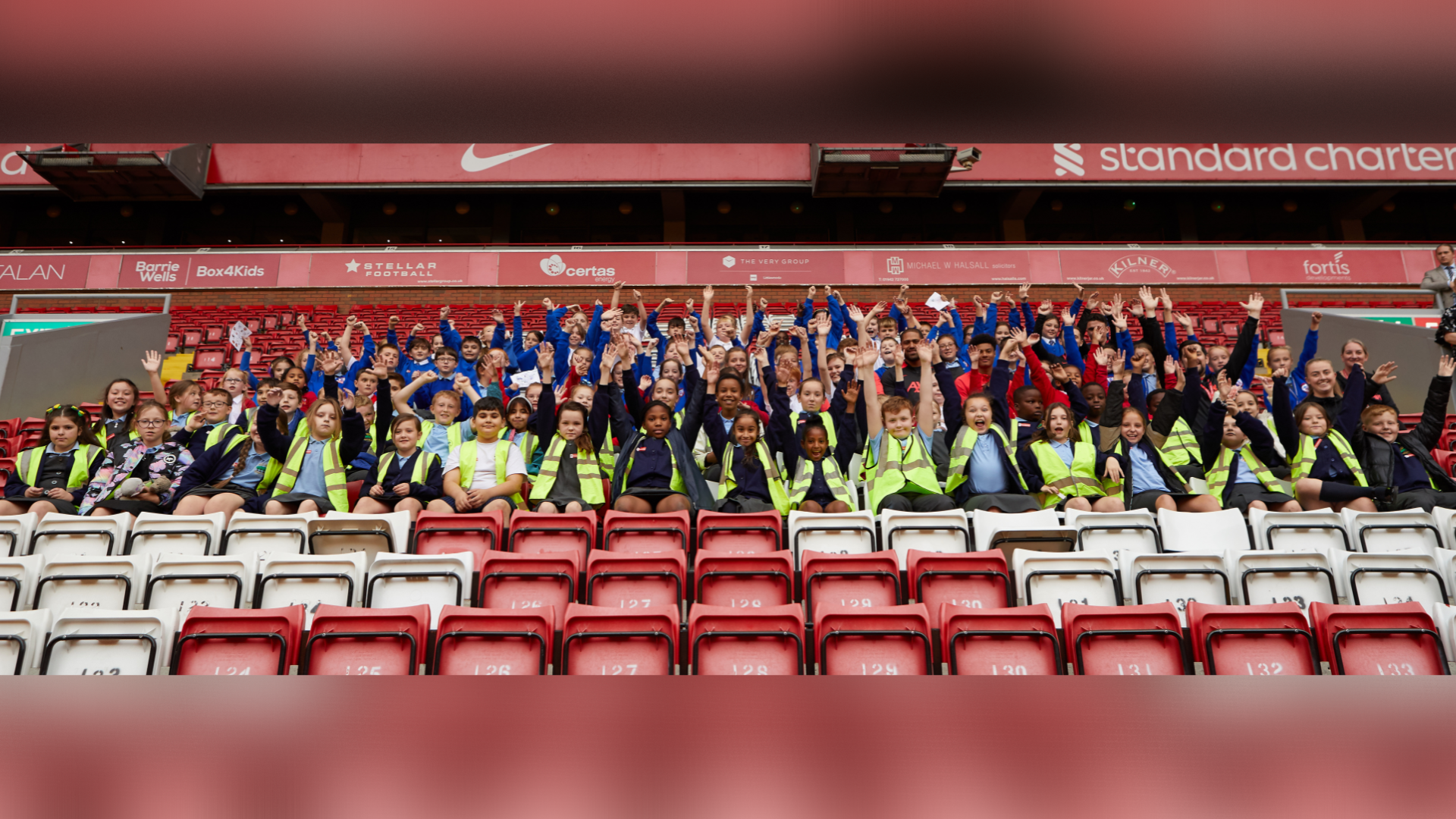 Utilizing the country's love of football for positive change, SC Johnson seeks to inspire Britain's next generation of super recyclers. 
Additional research findings:
67% of UK parents of primary aged children said they have made lifestyle changes after learning their habits were bad for the environment
59% of UK parents of primary aged children say they would recycle more effectively if they knew it was important to their loved ones
56% of UK children ages 4-16 often talk to their families about the environment at home 
About SC Johnson and Liverpool FC's Goals for Change partnership

The purpose-based partnership, which commenced last September, was established to provide improvements in sustainability, health and hygiene and provide pathways to greater economic and social mobility for underserved youth across Liverpool F.C.'s communities. It includes a closed-loop recycling model for plastic bottles discarded by fans during matches at Anfield. In addition, the partnership aims to help fans understand what they can do to help create a more sustainable future. Together, LFC and SCJ are teaming up to work toward a better world with local and global initiatives focused on three specific areas: sustainability, health, and opportunity.
To view photos from SC Johnson and Liverpool FC's educational event at Anfield Stadium, please view them below.
For more information on SC Johnson's efforts to create a waste-free world, visit:
scjohnson.com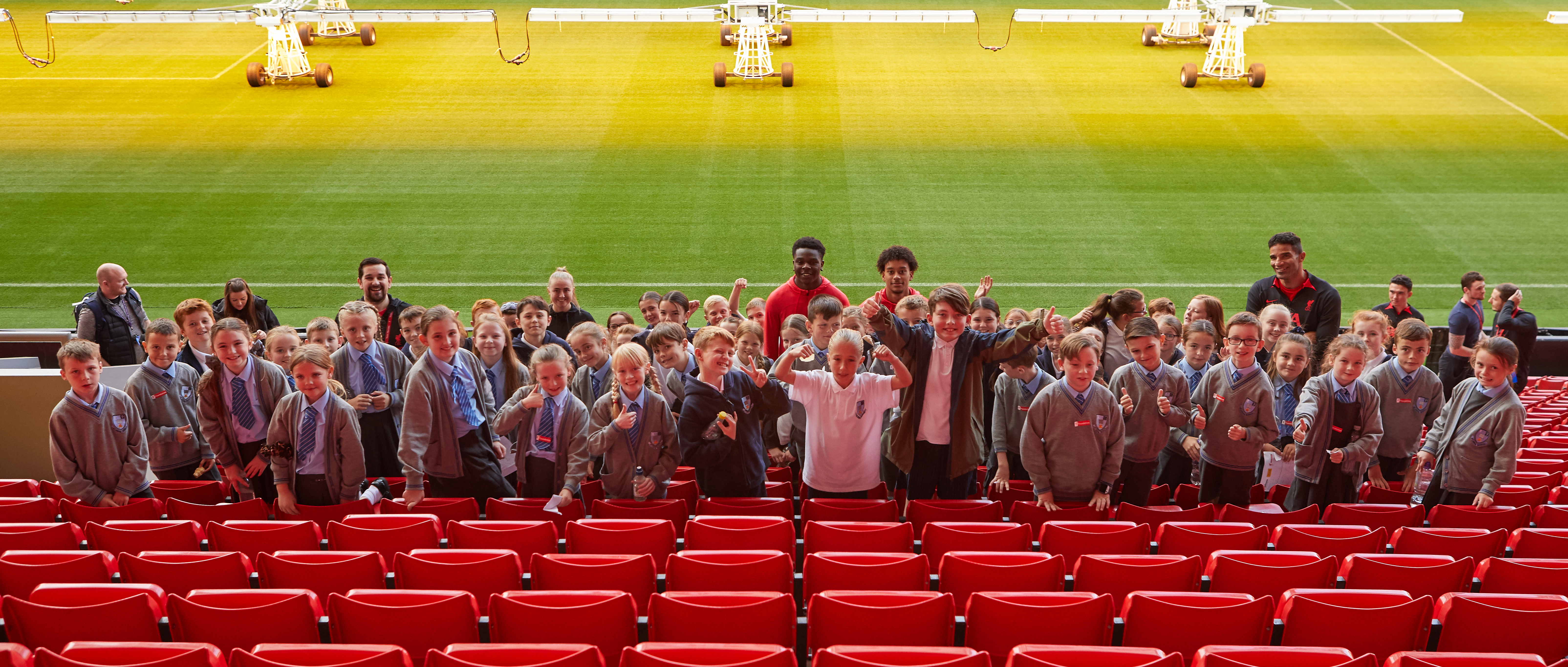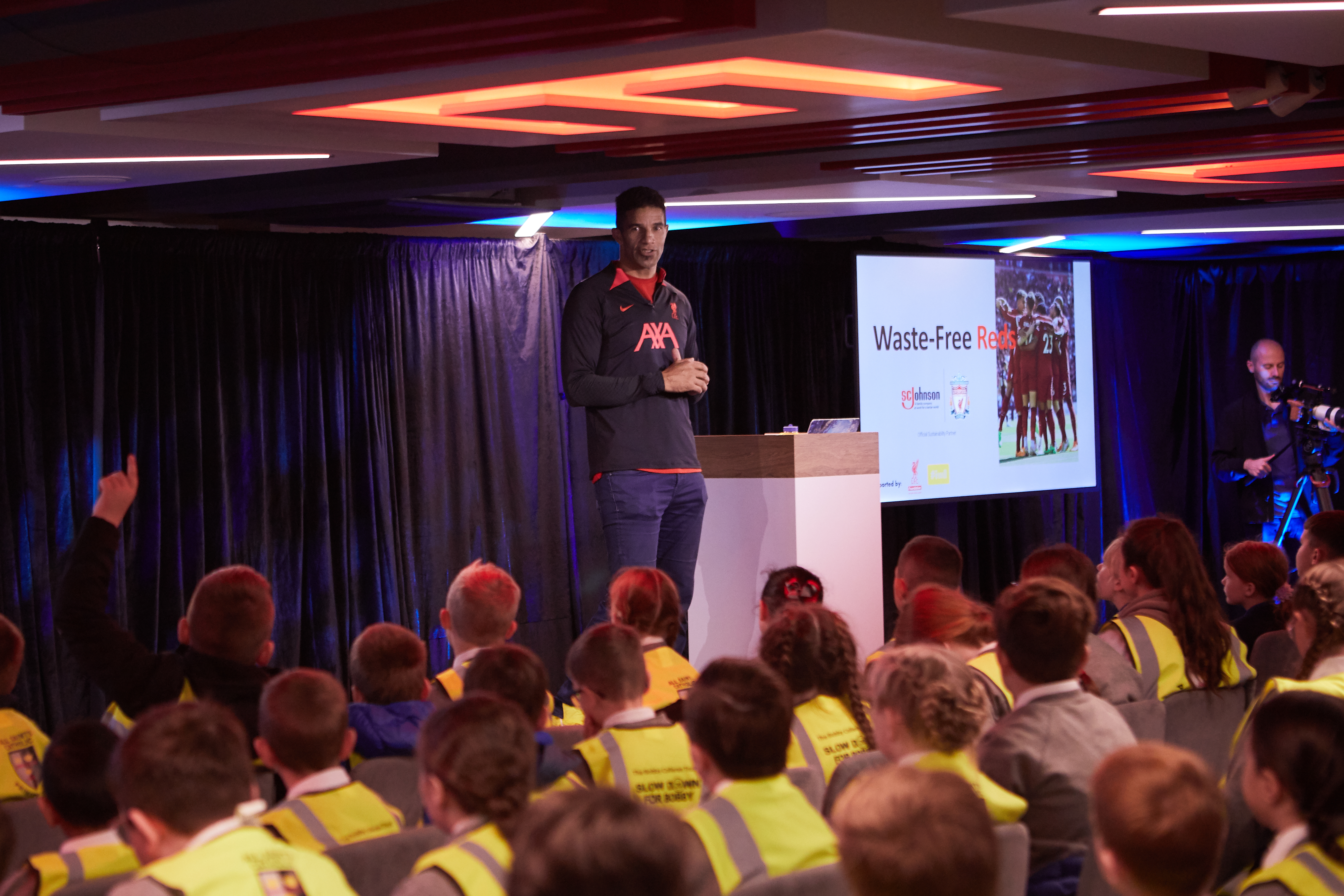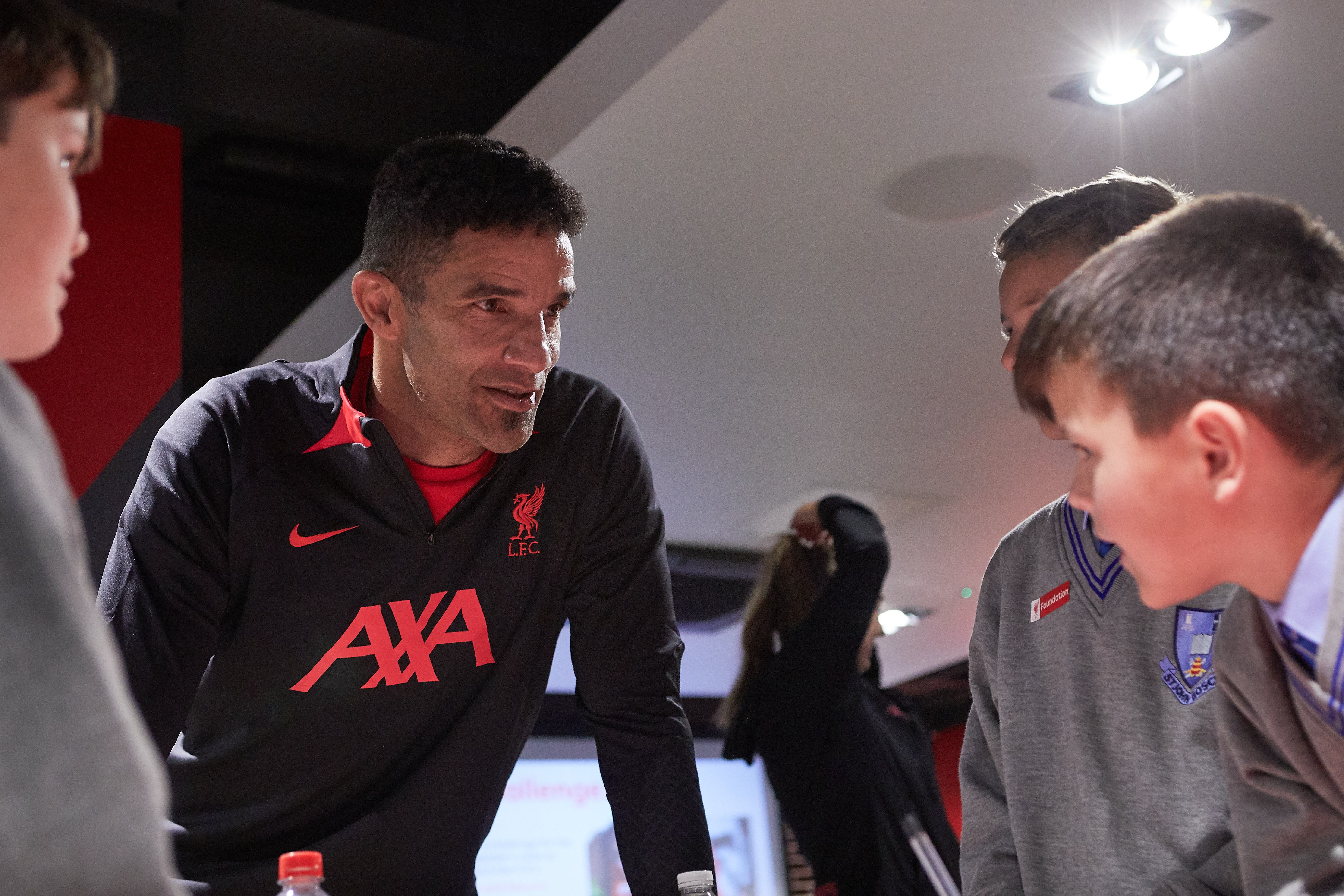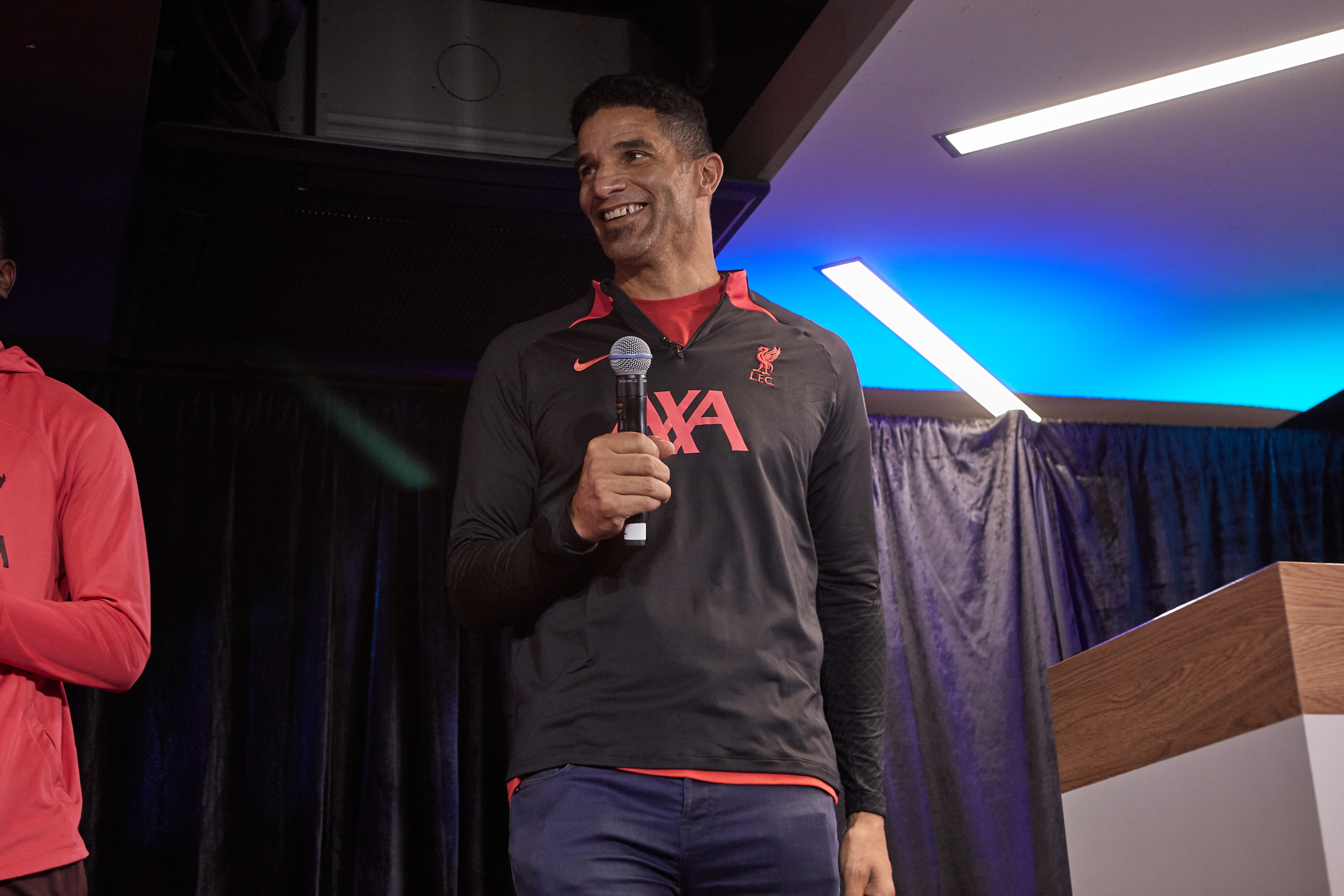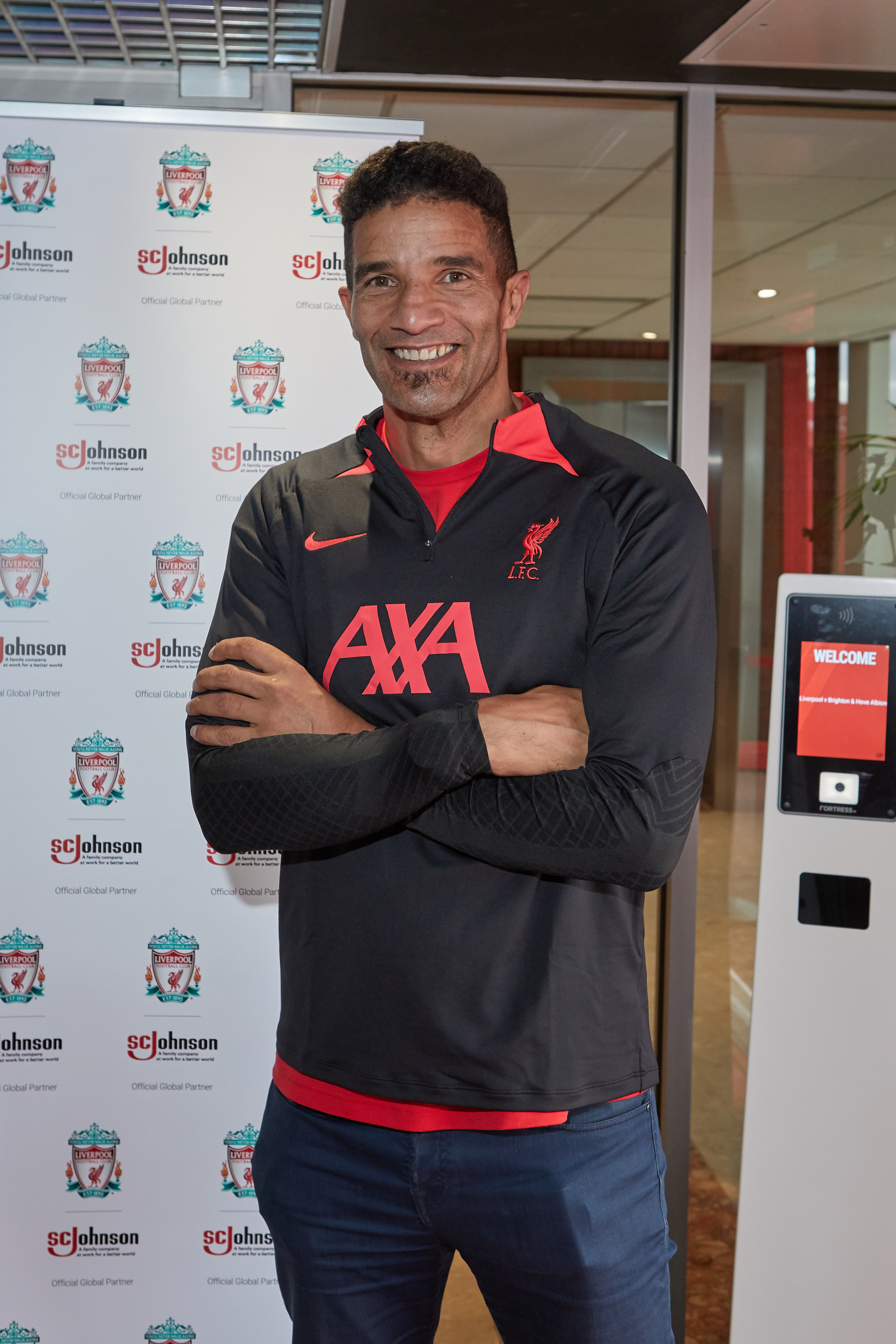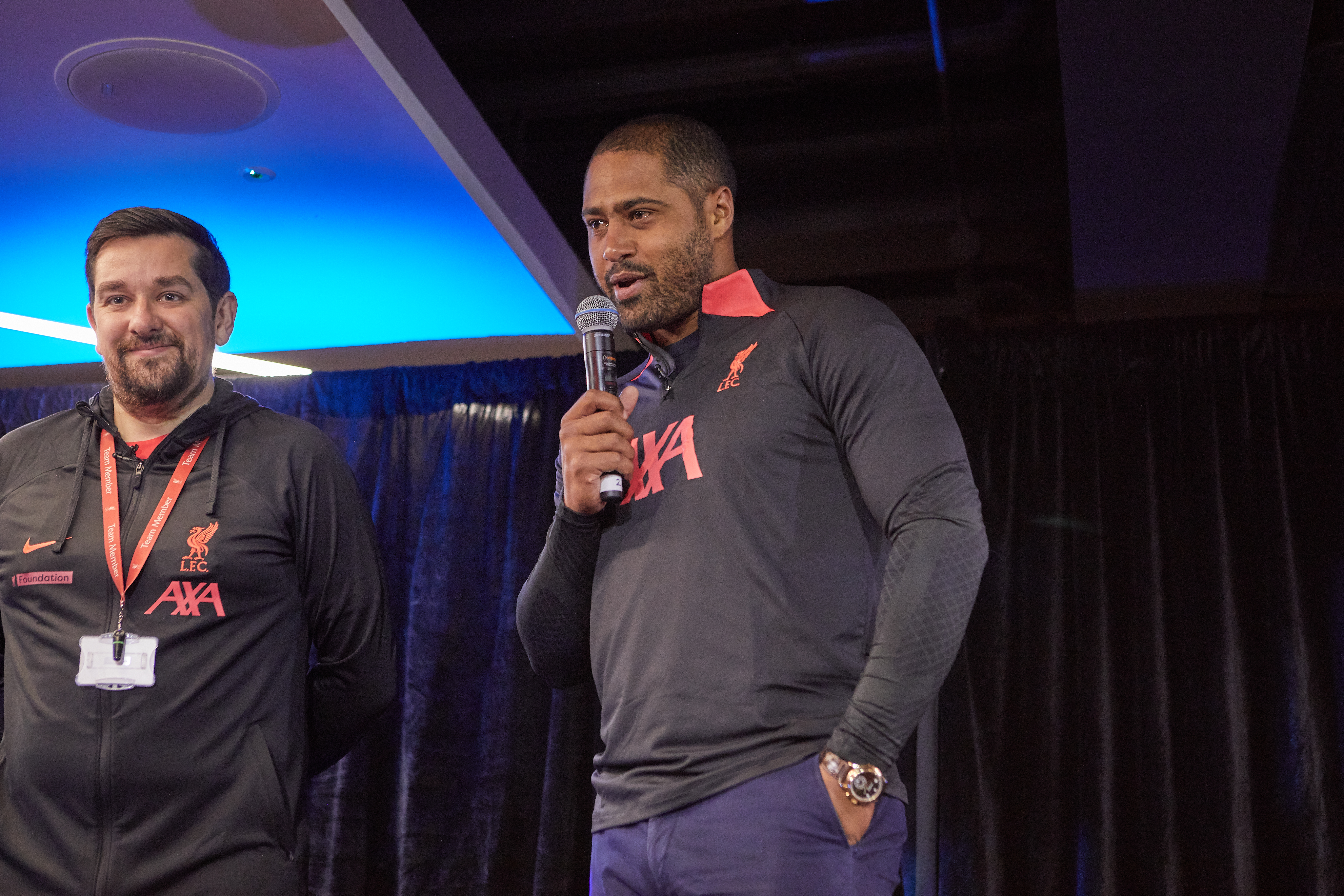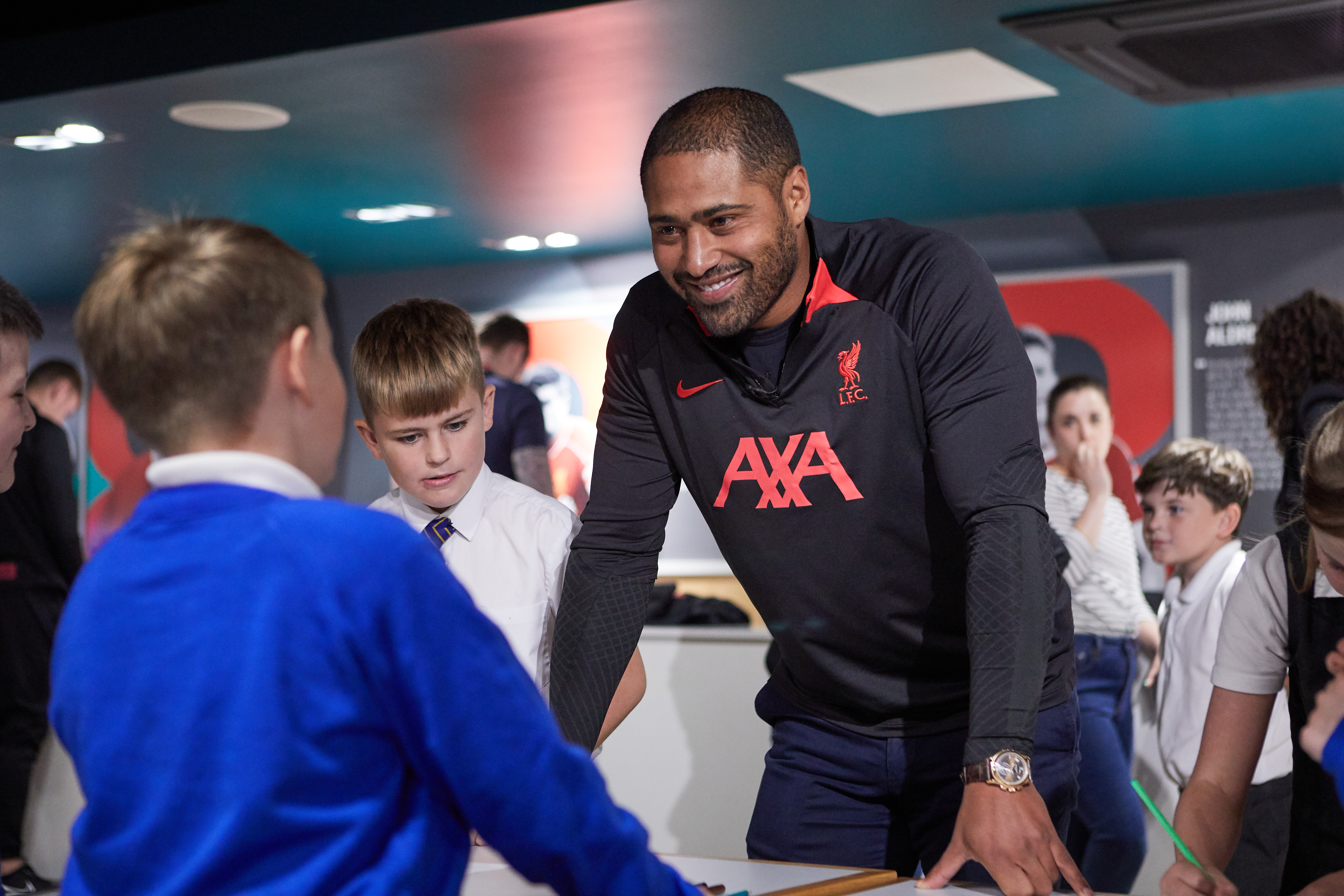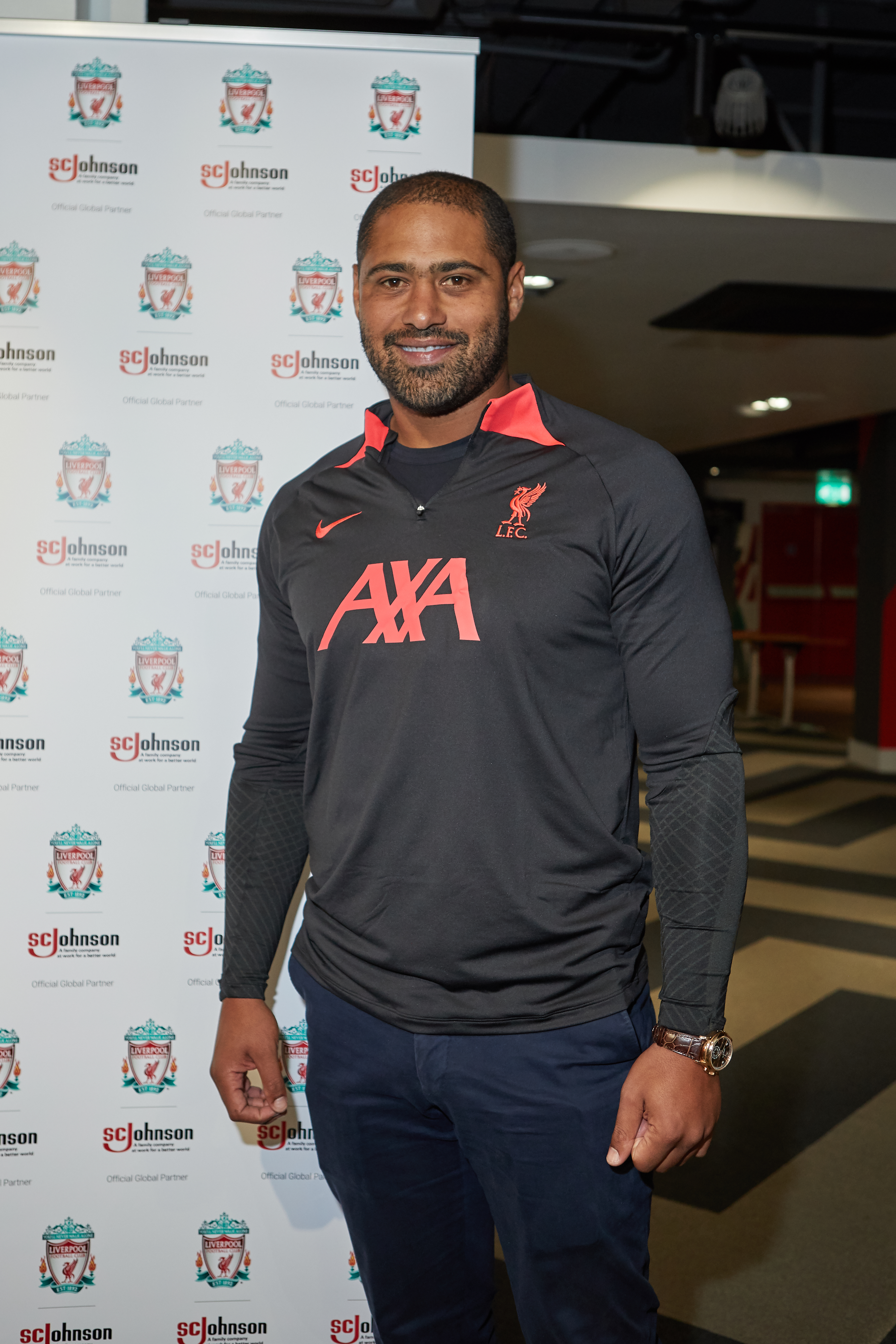 The Research 
This survey was fielded to uncover the recycling behaviors of Brits, in particular families and multi-generational households. This includes questions relating to existing sustainability habits, barriers to better recycling, and influences of core groups such as children and sports teams.

The 20-question survey was conducted by an accredited third-party research vendor and polled 2,000 UK consumers between 2-5 September 2022.
---
About SC Johnson
Founded in 1886 and headquartered in Racine, Wisconsin USA, SC Johnson believes that a more sustainable, healthier and transparent world that inspires people and creates opportunities isn't just possible – it's our responsibility.
A heritage of innovation and bold, transparent decisions is why our high-quality products and iconic brands – including OFF!® Raid®, Glade®, Windex®, Scrubbing Bubbles®, Ziploc®, Mrs. Meyer's Clean Day®, method®, Autan®, Baygon®, Mr Muscle®, Duck®, Lysoform® and more – are in homes, schools and businesses in virtually every country worldwide.
As a global, purpose-led company, we are committed to making the world a better place today and for future generations. That means relentlessly bringing our expertise in science, innovation and partnerships to bear on some of the world's most pressing environmental and health issues like reducing plastic waste and eradicating malaria. Around the world, we use our resources to unlock greater economic and educational opportunities for people and communities where access may be limited, but curiosity and potential are limitless. 
See how SC Johnson is a Family Company At Work For a Better World by visiting scjohnson.com or joining us on Facebook, Twitter, LinkedIn, Instagram and YouTube.