5 minute read
15 stops, 11 cities, 20,000 Backpacks: Save the Children, SC Johnson and Partners Conclude Bus Tour to Help Students Return to School
With children going back to school across the country, it's important that students and families are prepared for a successful school year. One of the most important ways to assist families is by ensuring students have proper school supplies.
This past July, we supported Save the Children as a presenting sponsor of their 11-city bus tour across America. The 100 Days of Reading campaign provided backpacks with school supplies, educational materials, and personal care products – including Babyganics hand sanitizer and sunscreen to local students and families in need. In addition to feeding the mind, nutritious food was also donated and distributed at each event location.
Research shows that children who aren't reading proficiently by third grade are four times more likely to drop out of high school1. Programs like the 100 Days of Reading campaign are needed to help kids get excited about school, learning and scholastic achievement while offering families a chance to have some fun. Each stop featured educational games and activities to promote family engagement, learning and fun.  
A good education is an essential part of helping families move out of poverty which leads to greater economic mobility, healthier, and stronger communities and the bus tour helped to equip kids with the necessary school supplies while creating a positive foundation for a successful school year.
With August 29th being the last tour stop, SC Johnson, Save the Children and other partners had a successful and a remarkable summer making 15 stops across 11 different cities over the two-month tour. Since July:

- 20,000 backpacks with school supplies and personal care products were given away to students.
- 20,000 bottles of hand sanitizer and sunscreen were distributed in every backpack.
- 37,000 kids and family members attended the events and took part in the fun activities. 
As a company at work for a better world, we joined forces with Save the Children, to help enable children across the U.S. and encourage development of literacy and other skills necessary for life-long success. The tour featured serval cities that are home to SCJ facilities. 
- Charlotte, NC
- Stanley, NC
- Bay City, MI
- Racine, WI
- Chicago, IL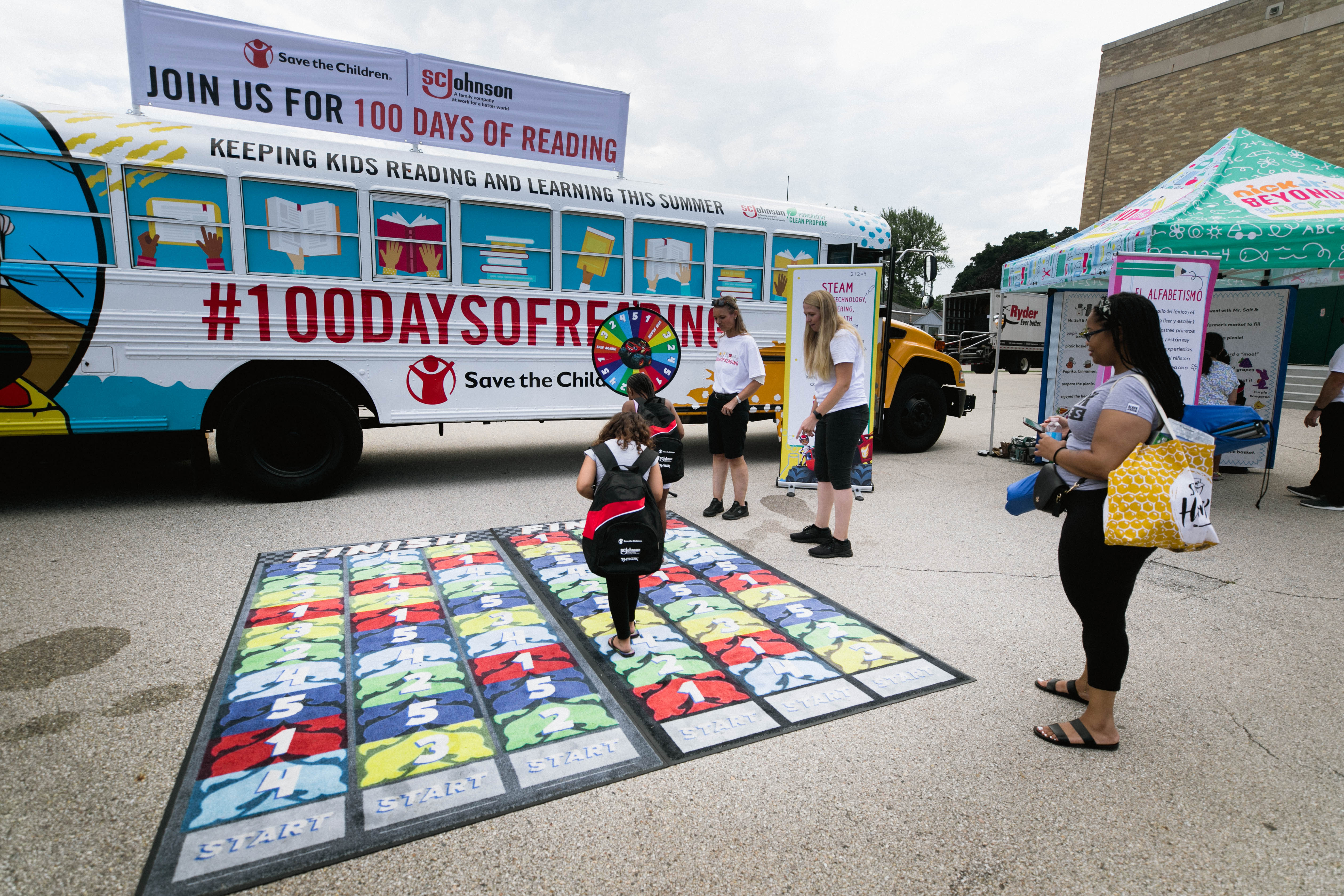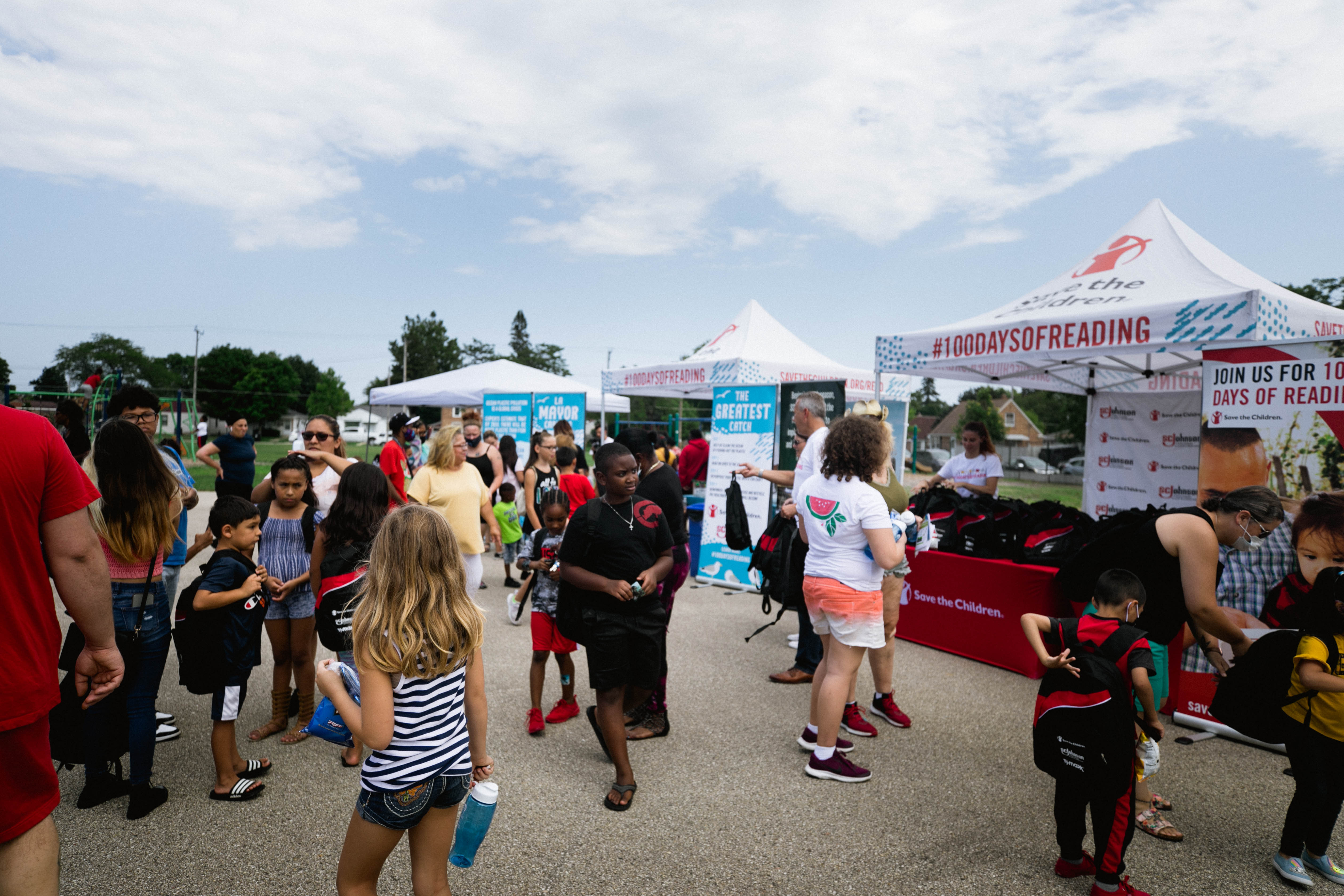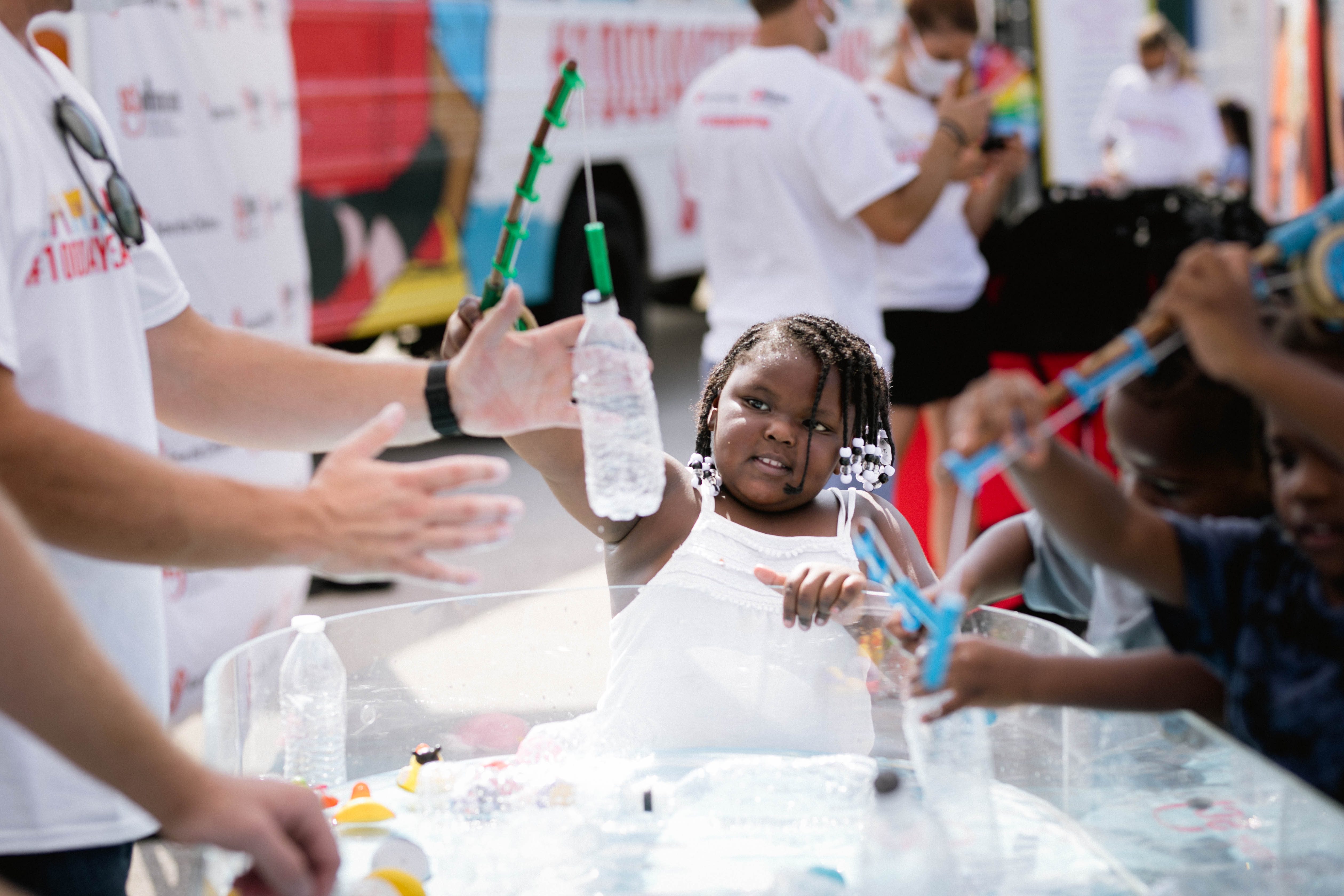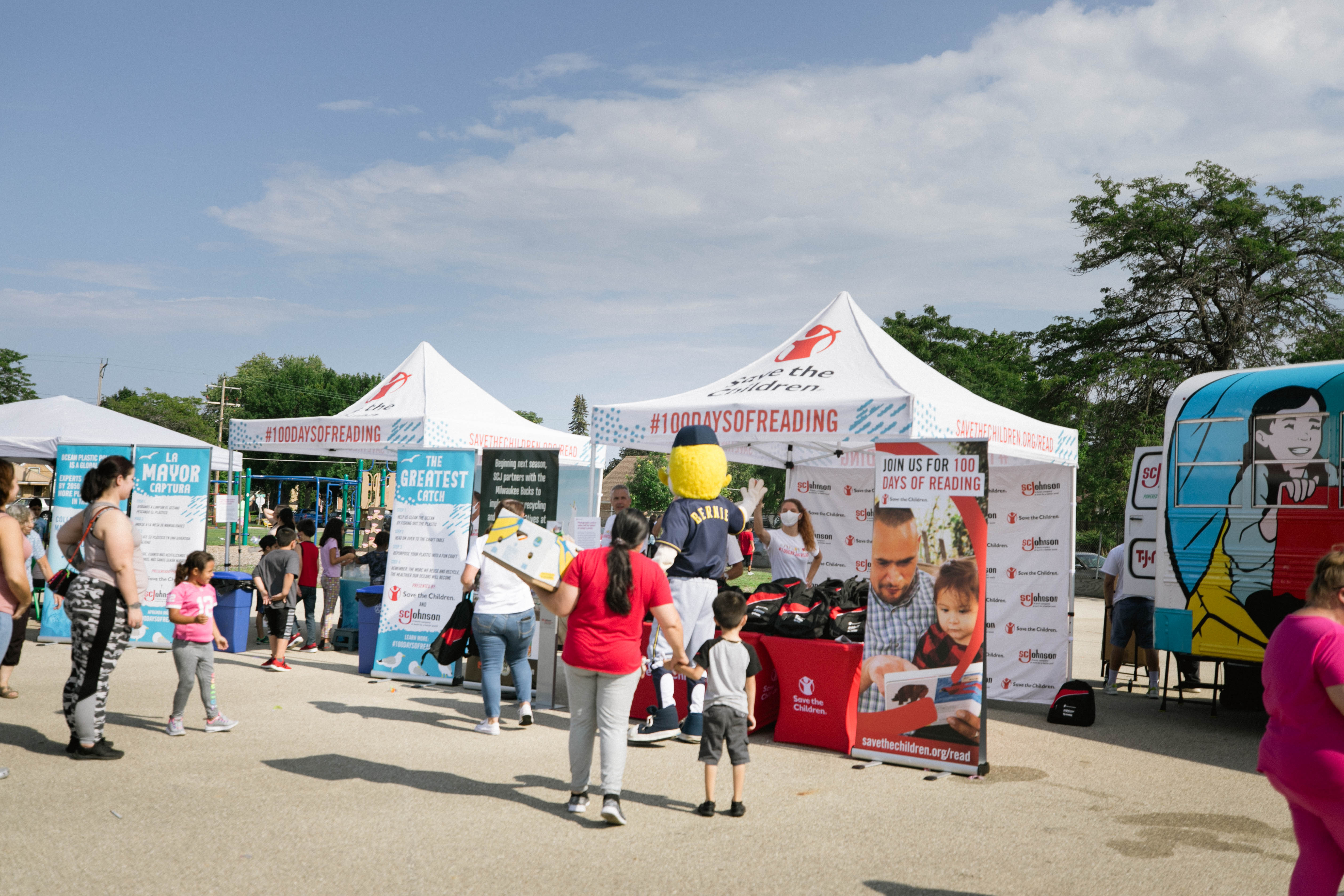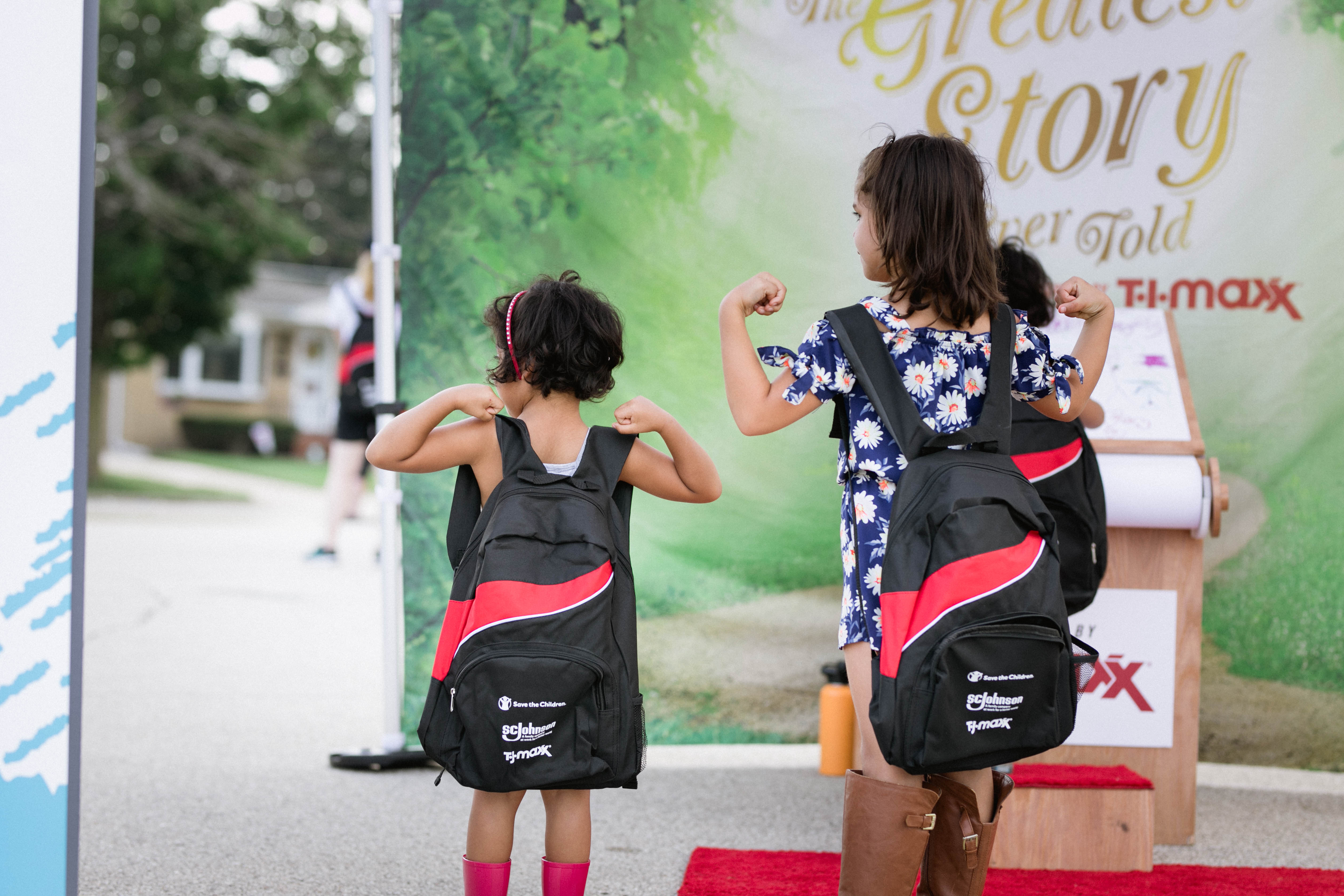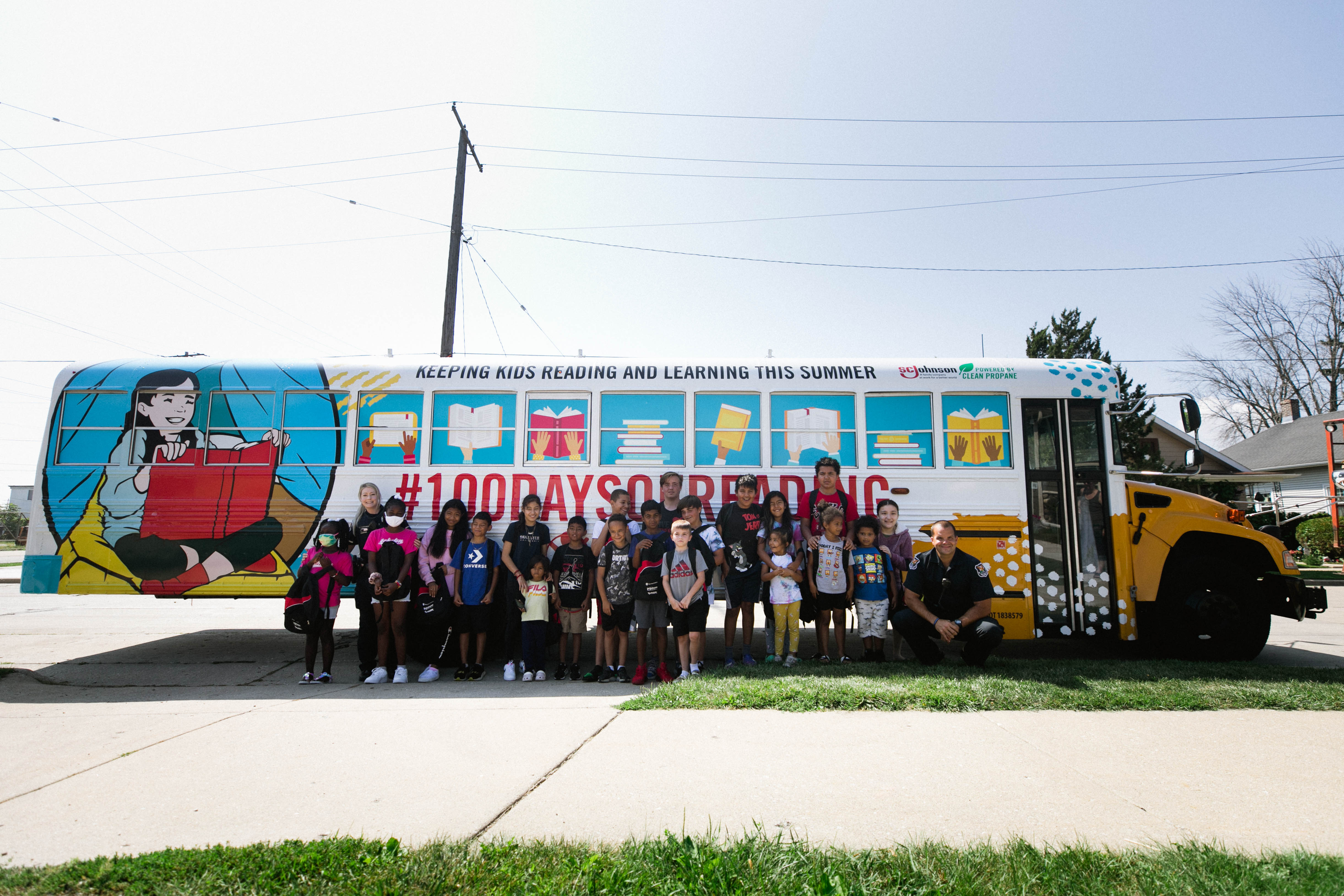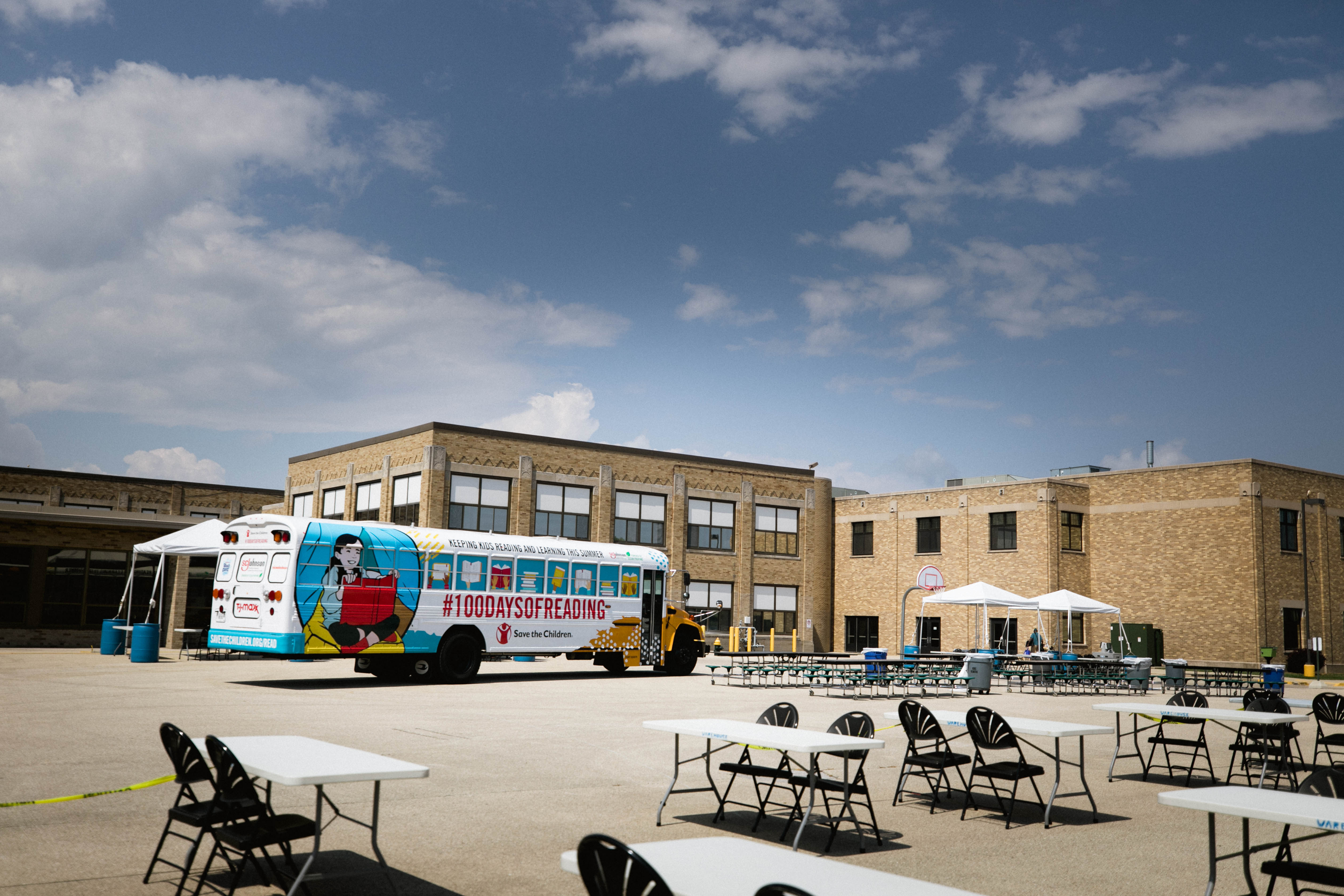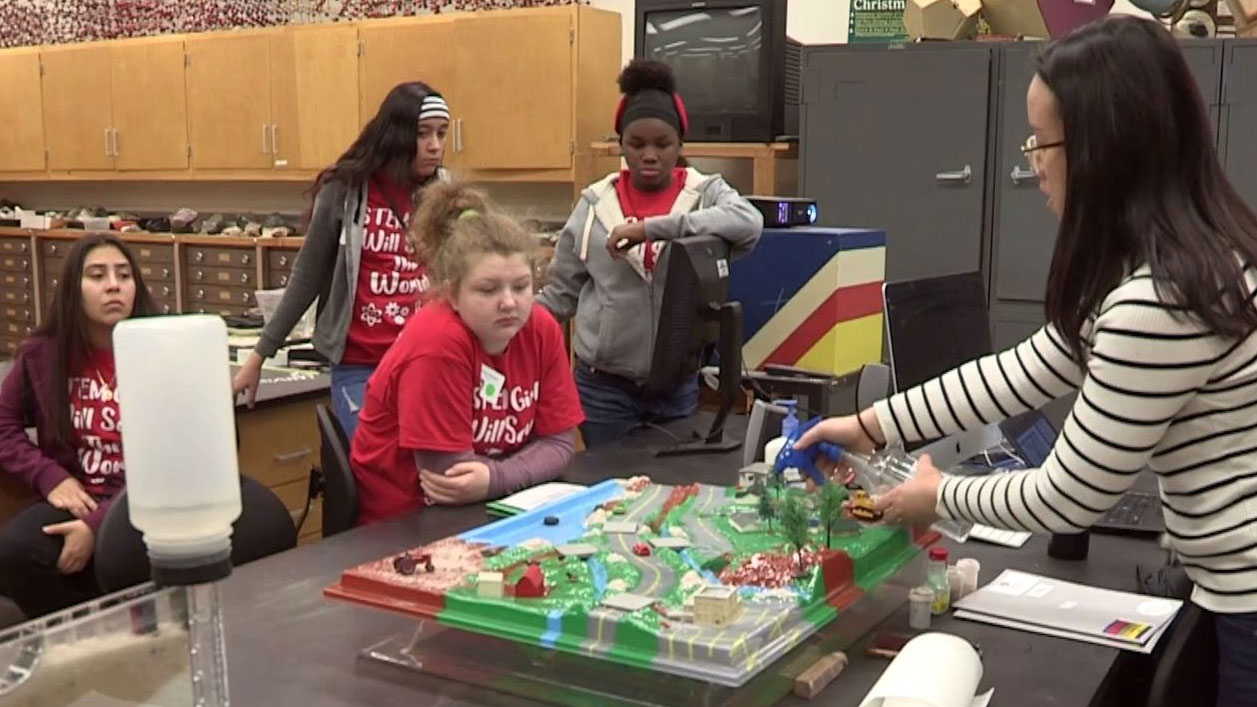 Learn more how we're inspiring innovation and broadening access to education and STEM learning