3 Minute Read
Supporting Frontline Health Care Workers in One of the World's Most Vulnerable Regions During the COVID-19 Pandemic
COVID-19 cases continue to rise in many locations around the world, and for malaria-endemic communities like Borno State, Nigeria, the pandemic is causing added stress to an already poorly resourced health care system. According to experts, the threat of COVID-19 could worsen Borno State's ability to treat people for more common and more deadly diseases like malaria. In fact, the World Health Organization has warned that d
eaths due to malaria could double in 2020
if COVID-19 causes severe disruptions to malaria prevention and treatment.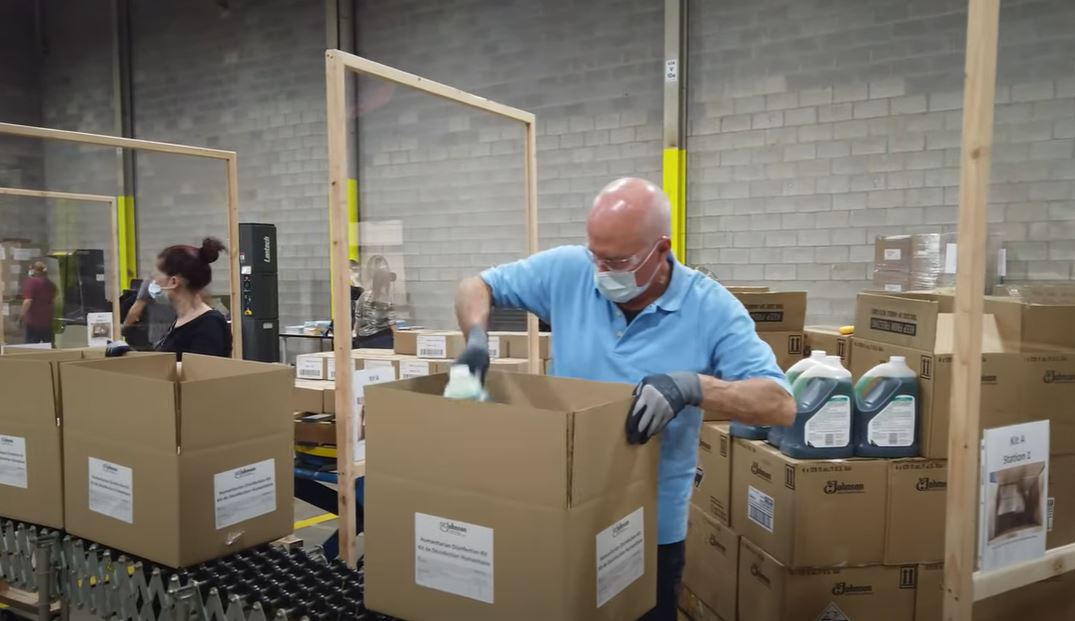 To help the people of Borno State, SC Johnson's Base of the Pyramid Group is engaging in a new partnership with The MENTOR Initiative and the United Nations Foundation to supply more than 1,000 disinfectant kits to health care workers at 100 clinics and hospitals in the region. These facilities collectively support an estimated 2 million people in the fight against COVID-19 and other diseases. The kits include SC Johnson hand sanitizers, concentrated disinfectant cleaners, disinfecting wipes, bar soap and pictogram instructions to enable the use of the products across multiple languages and dialects.

The United Nations Foundation, through their Nothing But Nets campaign, will financially support The MENTOR Initiative in leading the distribution of the kits to Borno State. The MENTOR Initiative is taking the lead with multiple partners on the ground to ensure safe delivery to the clinics and hospitals. SC Johnson's Base of the Pyramid Group enables mosquito-borne disease prevention in vulnerable communities by delivering affordable offerings that are tailored to the world's poorest 4 billion people. The team leverages the best of commercial and philanthropic strategies to maximize social impact and achieve financial viability at scale. 
In 2018, our Base Of the Pyramid efforts reached more than 1.7 million people across seven countries with local programs designed to teach mosquito bite prevention strategies. 
Through SC Johnson's support of community health posts in Rwanda, access to health services was created for more than 60,000 people—and these posts have expanded with the company's 2019 commitment to build 40 more. 
Learn more about our COVID-19 efforts here.