8 minute read
Leveraging Effective Handwashing and Creating a Healthier World
On Global Handwashing Day and every day, it's important to ensure that you and your family are taking steps to protect your health by practicing regular, effective handwashing. Hand hygiene is vital to helping prevent the spread of illness and disease – but only if done correctly and consistently. 
Follow these simple steps from the Centers for Disease Control and Prevention when washing your hands to help stop the spread of germs: 
Using clean water, warm or cold, wet your hands and apply soap.
Rub your palms together, continually, covering the backs of your hands, between your fingers, and under your nails.
Continue to scrub for at least 20 seconds, which equals about the same time it will take you to sing "Happy Birthday" twice from beginning to end.
Rinse your hands under clean, running water, removing all the soap suds.
Dry your hands using a clean towel, paper napkin or air dry them.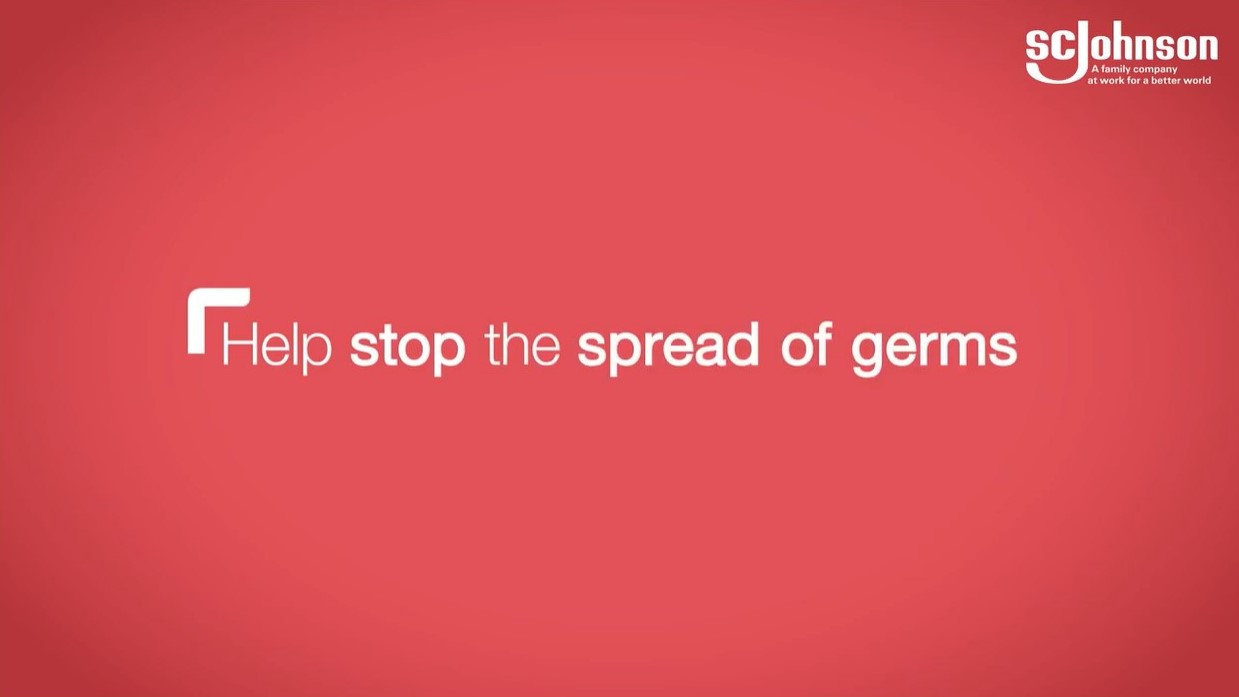 As a family company, SC Johnson is committed to doing our part to help create a better, healthier world. That's why we've partnered with several organizations to take proactive measures to reinforce the importance of hand hygiene and effective handwashing.
We've previously worked
 with Sesame Workshop
, the nonprofit educational organization behind the much beloved Sesame Street, to create resources that help families stay healthy, connected and full of curiosity. Through the Caring for Each Other initiative, we created videos highlighting key tips for children and families about staying clean and germ free, along with other important topics for children. 
We also partnered with Save the Children to educate and enable children worldwide to cope with the COVID-19 pandemic. SC Johnson donated $1 million which supported Save the Children programming and illuminated the importance of personal hygiene and handwashing with the goal of slowing the rate of transmission and limiting the impacts of the pandemic on children and their families globally.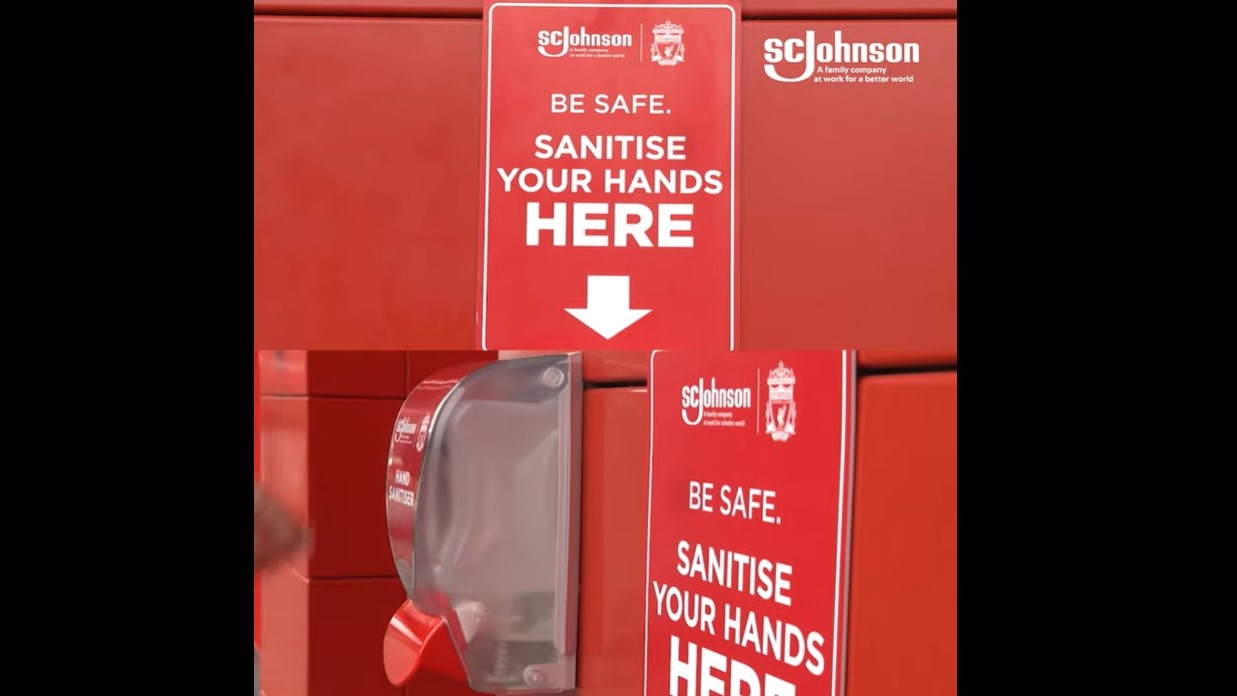 Last year, SC Johnson teamed up with Liverpool Football Club to kick off a new partnership called Goals for Change. As part of this partnership, the team and SC Johnson will upcycle  plastic bottles from Anfield Stadium and provide soaps and hand sanitizers, as Liverpool Football Club's Official Cleaning and Disinfectant Partner. The partnership focuses on health and hygiene and creating pathways to greater economic and social opportunity for underserved youth in the U.K., Latin America and Asia.
SC Johnson also supports The Global Handwashing Partnership, which highlights the importance of access to clean water and soap. Global Handwashing Day advocates for handwashing with soap as an easy, effective, and affordable way to prevent diseases and save lives, particularly in areas of the world that don't have access to clean water and soap. To learn more and take action to support this cause, visit The Global Handwashing Partnership.
Using SC Johnson Products to Practice Effective, Regular Hand Hygiene
SC Johnson has a variety of products that can help you and your family stay healthy by practicing regular, effective handwashing:
Mrs. Meyers Clean Day® Hand Care and Hand Sanitizer Products
Those hardworking hands certainly do a lot for you. With Mrs. Meyer's Hand Care products—made with plant-derived ingredients in delightful garden-inspired scents—you can give 'em a little something in return. These products are made with cruelty-free formulas containing essential oils and other thoughtfully chosen ingredients. 
Method
®
 Hand Soap 
It's probably best to wash your hands and not think about where they've been. What you should think about is what you're washing with. Unless you're already using these scent-sational hand washes. In which case, feel free to give yourself a high five. You've earned it.
Caldrea
®
 Hand Soap
This hand soap is designed with your skin in mind. Plant based cleansers work beautifully every time you lather, wrapped in a delightful fragrance. Made with aloe vera, olive oil, essential oils, and other thoughtfully chosen ingredients.
Babyganics
®
 Hand Sanitizer
Two truths: your baby wants to touch everything and everyone wants to touch your baby. It's a beautiful thing. Except for the germs. This alcohol-free foaming hand sanitizer is a must have around irresistible babies.