3 minute read
Sam Johnson Led SC Johnson to Winning Brands, from Raid® Bug Spray to Glade® Air Freshener and Beyond
Raid®, Glade®, Pledge®, OFF!® - they're all brands you know well. You probably even have a few of them in your cupboard. But you might be surprised to know all were introduced within just a few years. And they came from the New Products Division led by fourth-generation company leader Sam Johnson.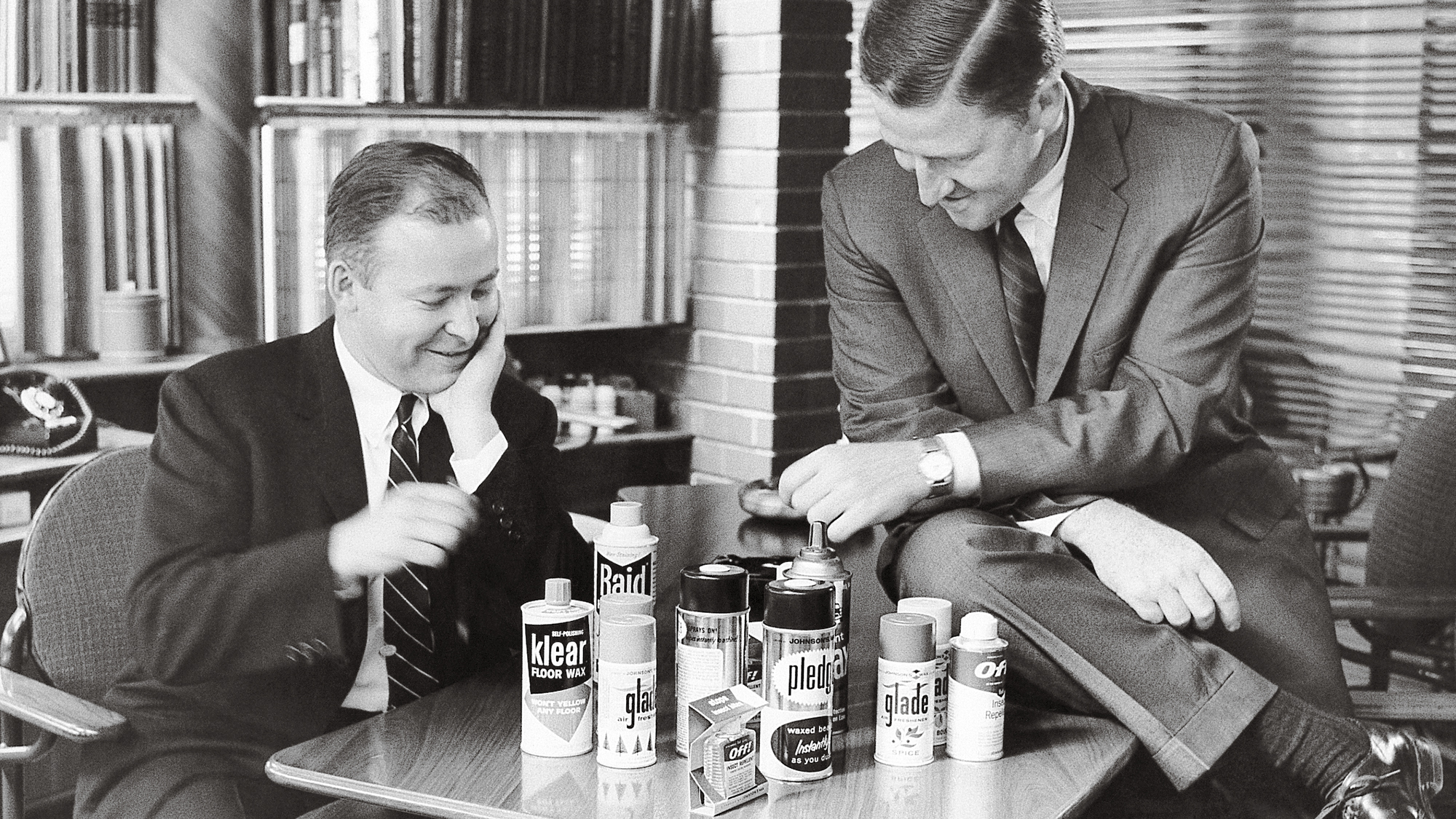 Sam led the company's New Products Division from 1955 to 1958.
SC Johnson Brands Grew to So Much More than Wax
There's a funny story about the New Products Division's first product under Sam's leadership – the aerosol insecticide that ultimately became Raid®. Taking the product to his father, H.F. Johnson, Jr., for approval, Sam said that this was a business we surely ought to enter. 

As the story goes, H.F. looked at the can and said, "Don't you realize we don't make any products without wax in them?" Sam answered: "We could put a little wax in it, but I don't think it would kill bugs any better."

He may have been joking, but Sam's response reflected an important insight: After nearly 70 years in business, more wax products wouldn't be enough to help the company keep growing in the second half of the twentieth century. 

Rather, we needed an infusion of expansive new ideas and products to continue winning in the increasingly competitive marketplace. As Sam later noted, "Quite simply, you have to have new products – good products – or you die as a company."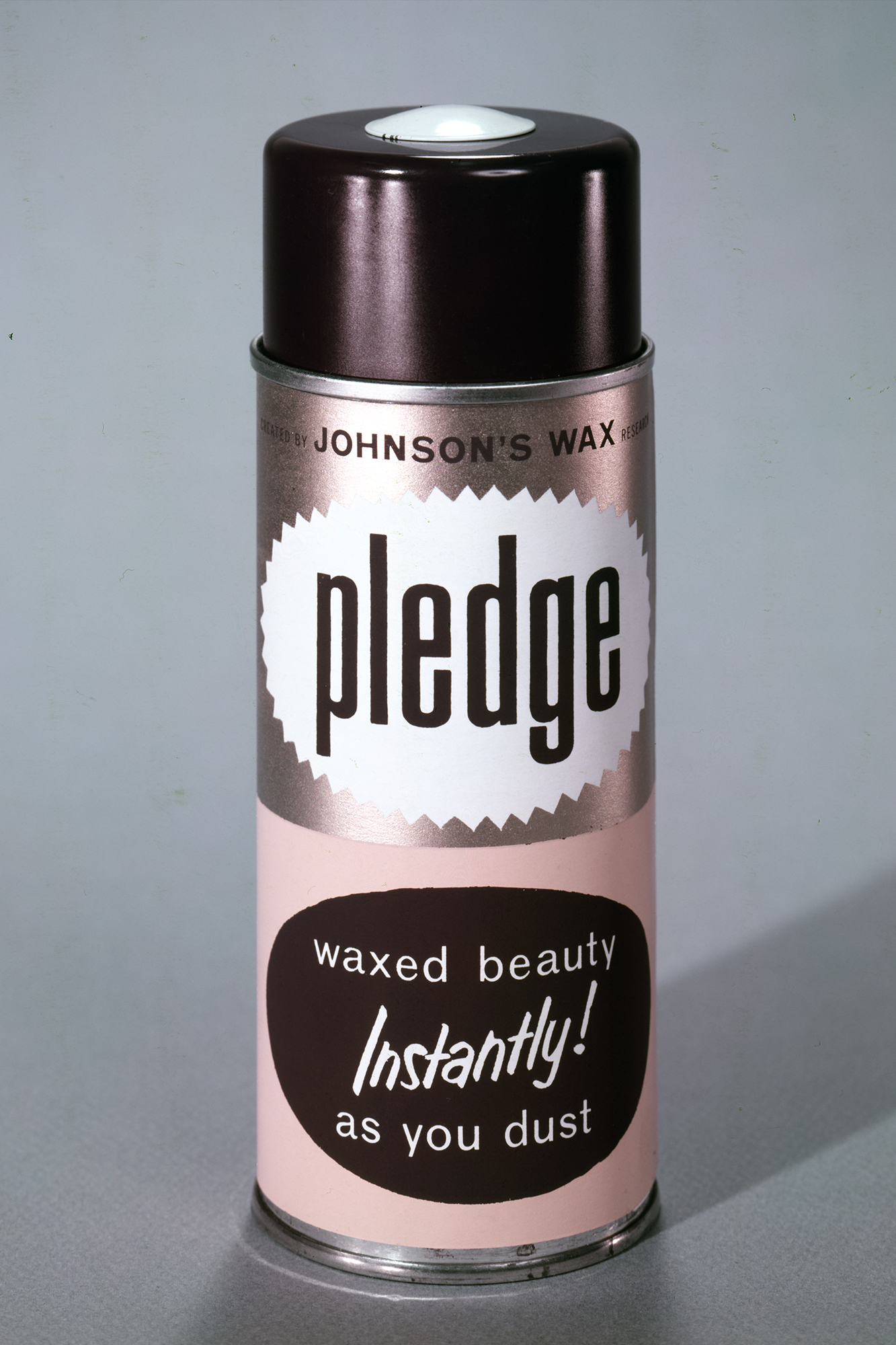 The Pledge® brand launched in 1958 with the most extensive advertising campaign the company had ever conducted.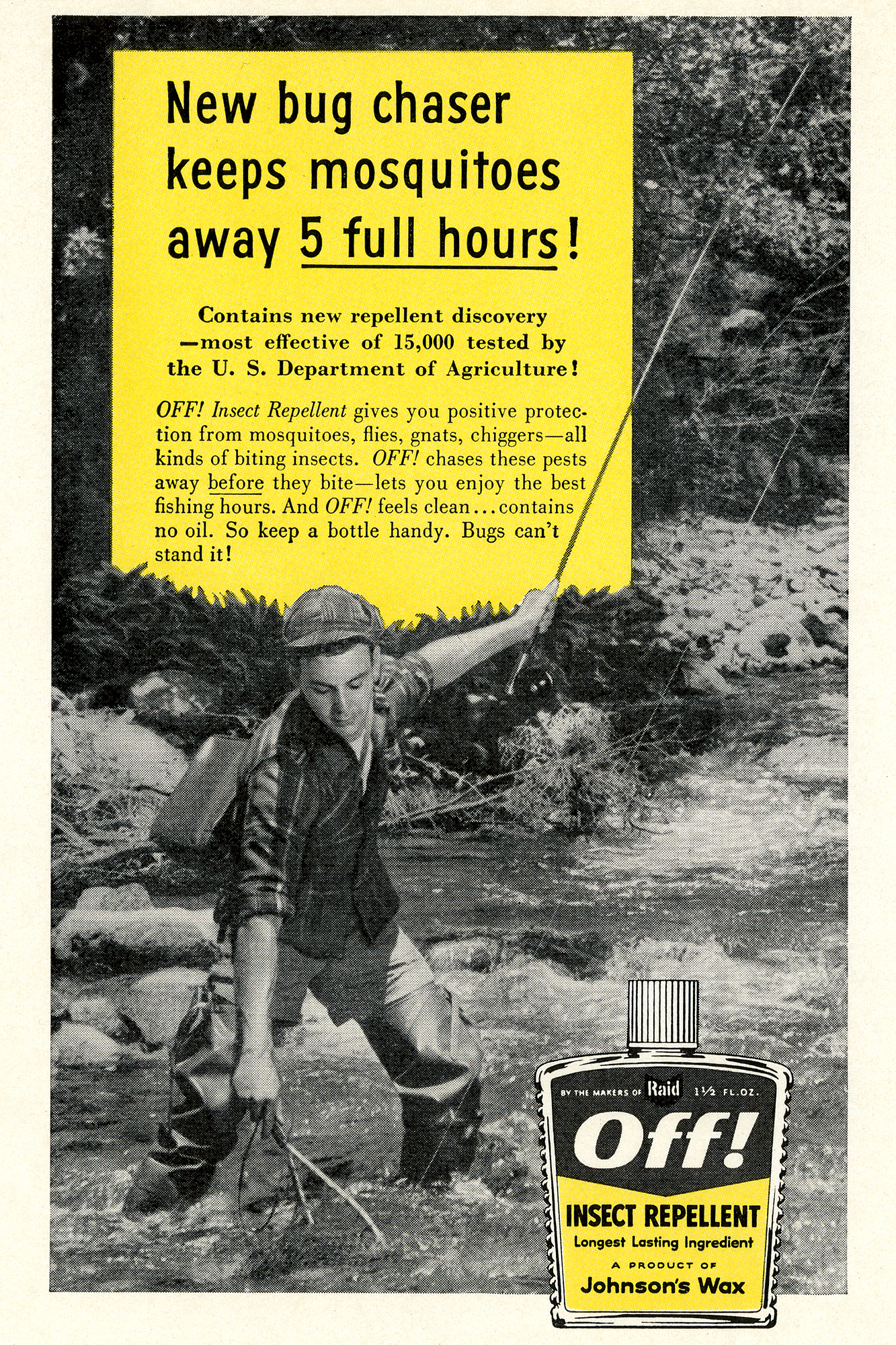 The OFF!® brand launched in 1957, a welcome replacement since it offered more effective protection than other repellents on the market.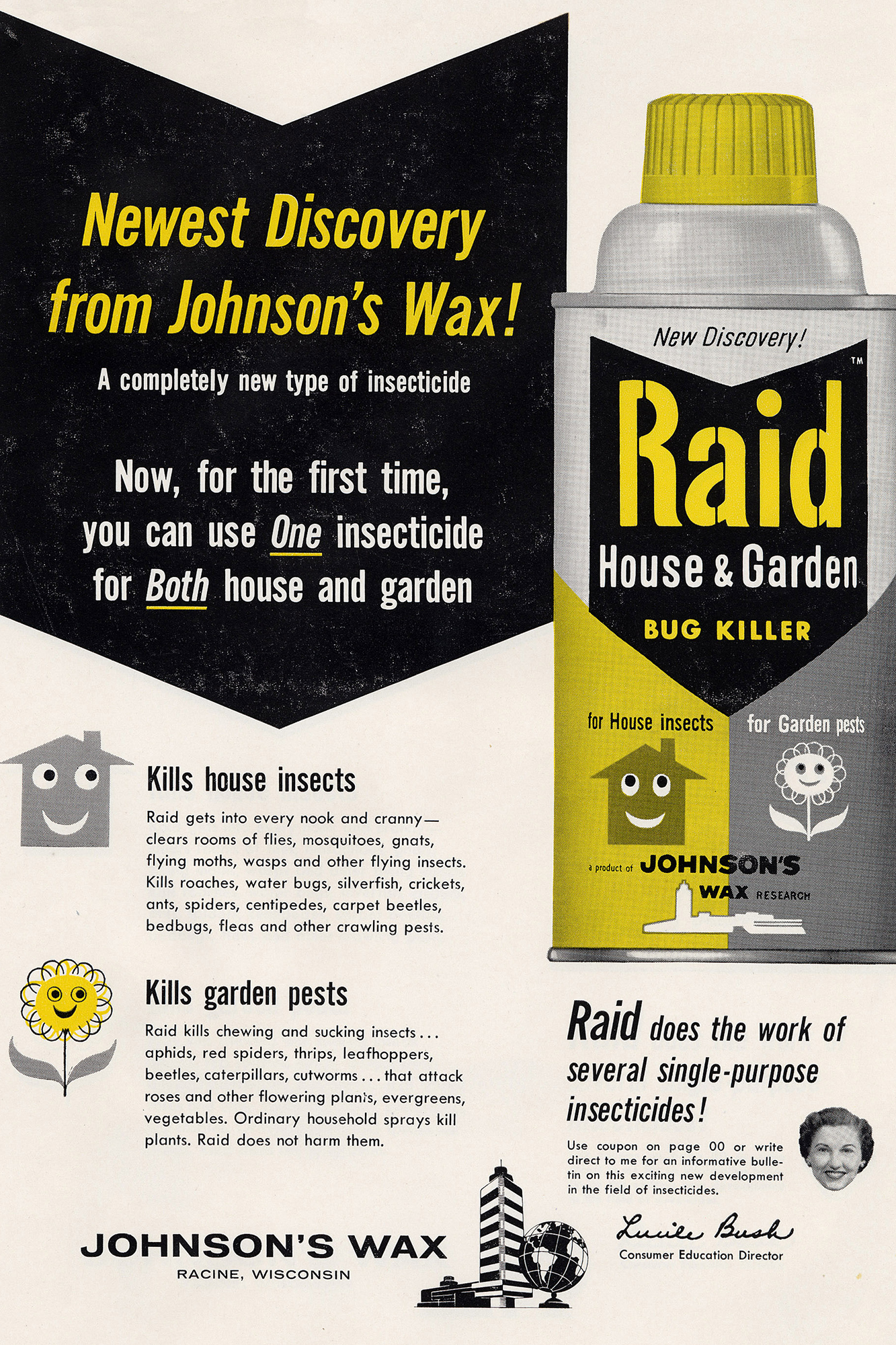 More than 70 formulas were lab- and field-tested to perfect the first Raid® product, launched in 1955.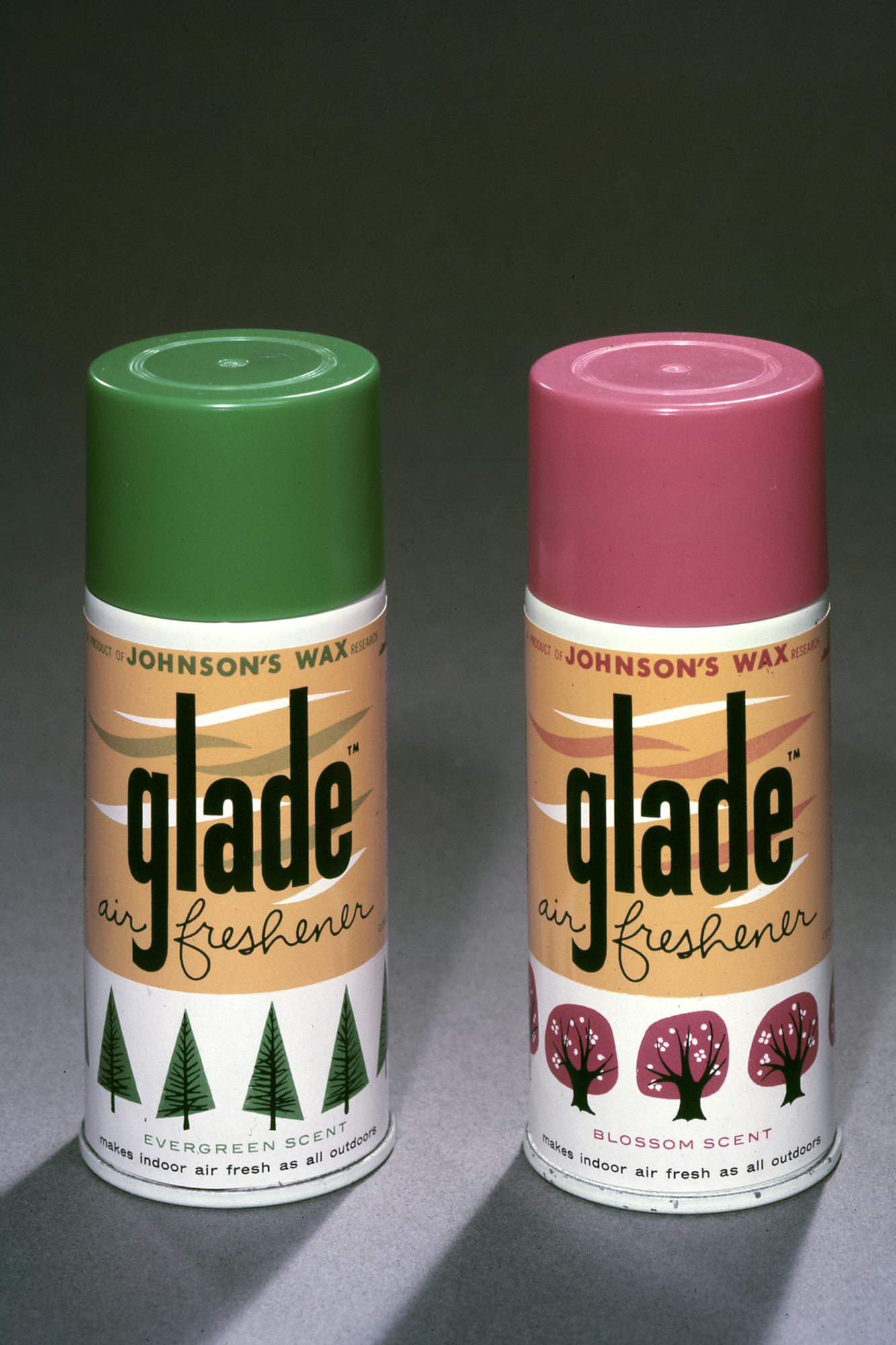 The Glade® brand, launched in 1956, offered new benefits for consumers.
Sam Johnson Brought Us Opportunity and Innovation 
Despite frequent success, Sam's new product efforts weren't without challenges. For example, in 1956, some company scientists were ready to give up on the new wipe-on furniture polish the team had in development. They said it didn't offer the consumer enough benefits.

But Sam believed differently. He saw promise in the idea of an easy-to-use furniture polish that would provide gloss in just one step – without wiping off or buffing. However, early testing showed it was hard to control the amount applied to the polishing cloth.

That's when the team hit on the idea of using an aerosol container, so the amount of product dispersed could be better controlled. When the new version was tested in a study of 1,000 consumers, there was no negative feedback. In fact, consumers saw potential that hadn't even been considered, including using it as a dusting aid. 

Six decades later, the Pledge® brand continues to be a beloved part of homes around the globe.
Through his efforts to diversify and expand SC Johnson, Sam brought more to the business than his forefathers could ever have imagined. Even more important, he loved the thrill of innovation and a winning new product.
 
He wrote in The Essence of a Family Enterprise, a book about the principles of SC Johnson, "You must be constantly thinking, exploring and trying to figure what the next consumer need will be. And that, simply, is what makes the business so interesting."