10 minute read
The War Against Mosquito Bites and Other Household Pests: Protection, Prevention and Education
According to the World Health Organization, nearly half the world's population is
at risk from dengue
. Malaria takes the life of a child
every two minutes
. Chikungunya has been identified in over 60 countries. And in 2016,
Zika emerged as a devastating threat
, with infection during pregnancy tied to brain abnormalities.     
Families need effective protection from the insects that can transmit the infections. As the world's leading marketer of
household pest control products
, we take these threats personally. We work every day to make products that help families protect themselves, and to educate about how to avoid insect-borne illnesses.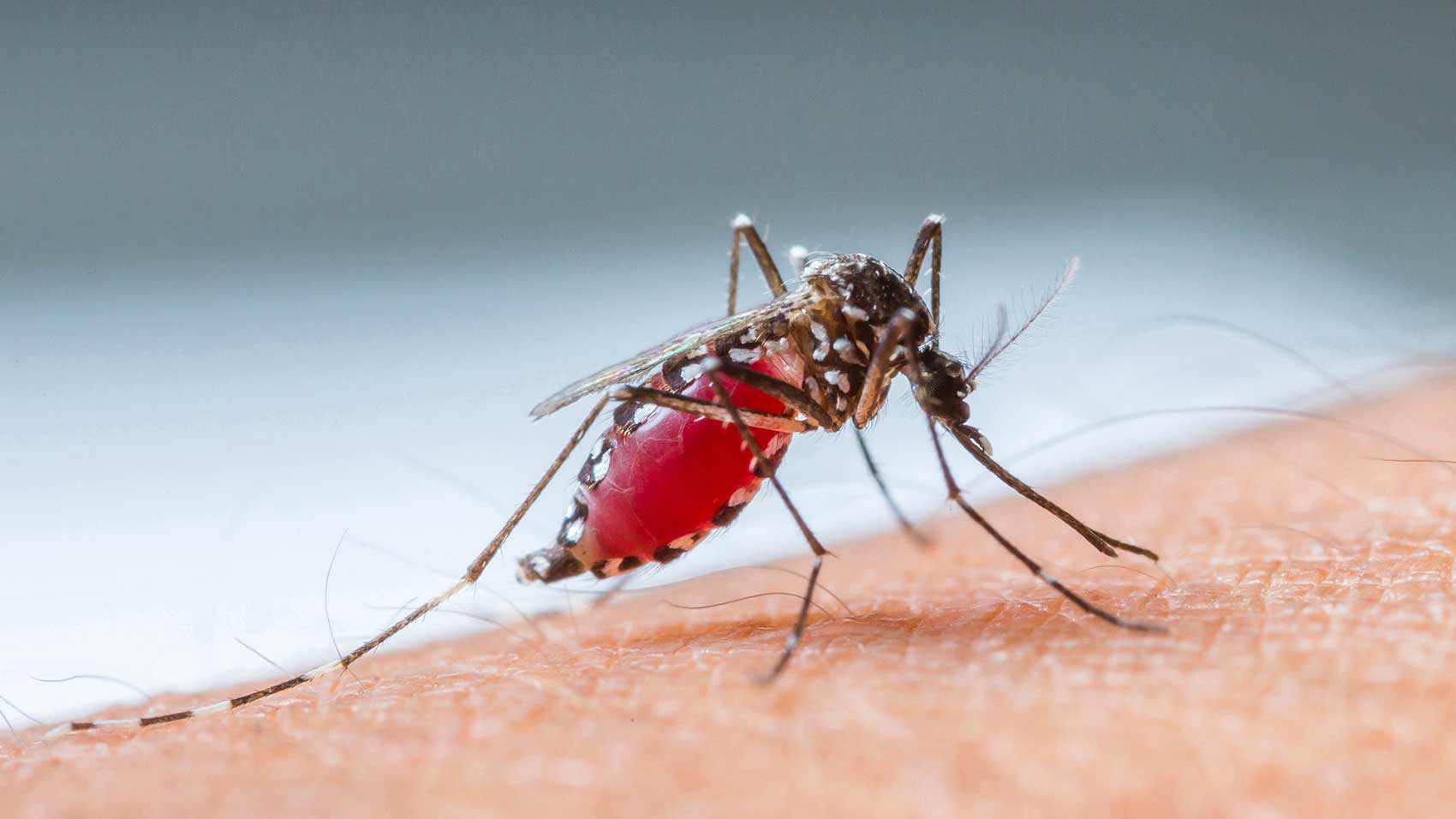 There are about 3,500 species of mosquitoes and they're found in virtually every part of the world.
Products That Protect: Insecticides and Repellents
Our work starts with products that help families protect themselves. After inventing Raid® insecticide in 1955, SC Johnson was the first major marketer of a DEET repellent formula, OFF!®, in 1957. This brought mosquito protection to millions of families. Before that, most repellents contained ingredients like bear grease that didn't smell very good and didn't work very well. They also weren't sold broadly. 
 
Today, we market a wide variety of personal and area repellent products all over the world, formulated with ingredients like DEET or Picaridin, another effective active ingredient for repellents. (All repellents should be used carefully – be sure you always read labels carefully to select the right product and use it properly.)
 
We also make products to kill, control and prevent pests in the home – such as cockroaches, ants, centipedes, spiders and more. We're continuously improving our products to repel mosquitoes longer, kill pests faster, and help deter insects that may carry disease. We're also working to bring the best value we can, at a price that's affordable for those who need it.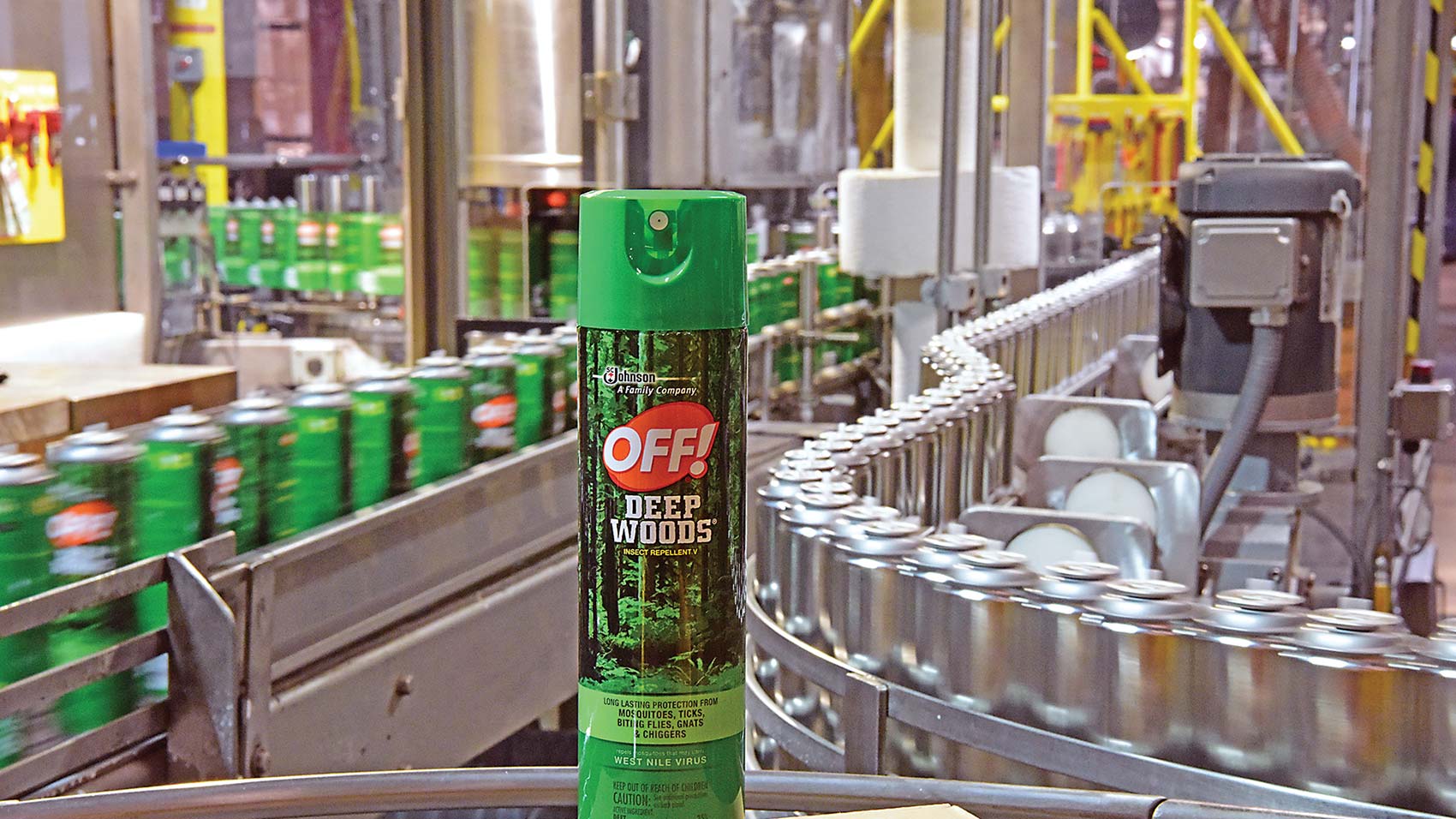 The OFF!® repellent brand has been helping families protect themselves for 60 years.
Insect Science at the SC Johnson Institute of Insect Science for Family Health
We're able to do all this thanks to the SC Johnson Institute of Insect Science for Family Health. It's one of the world's largest private, urban entomology research centers, and is located near our global headquarters in Racine, Wisconsin.
 
Since the 1950s, SC Johnson researchers in Racine have worked to understand and manage insects. Their areas of expertise include the sciences of insect biology, physiology, ecology, behavior and toxicology, as well as infestation management and insect-borne disease prevention. 
 
In 2013, we further expanded our research operations, opening a first-of-its-kind research facility in China.
Educating for Awareness: The Mosquito-Borne Disease Education Toolkit
Beyond products, a key element of our disease prevention efforts is educating families about how to avoid insects that may carry diseases– and especially those like malaria and dengue that are transmitted by mosquitoes in some tropical countries.
 
Through in-store programs, collaborations with local government, product sampling and more, we work to educate about the transmission of these diseases, and the critical importance of avoiding mosquito bites. 
 
Over time, these programs – sponsored by our brands like Raid®, OFF!® and Baygon® in different countries – have become both public health programs and an important way to build awareness with the people who need our products.
 
For example, for more than a decade, SC Johnson Philippines' IWAS Dengue program reached about 100,000 families a year with dengue-prevention information and free spraying in mosquito breeding areas.
 
Building on this model, in recent years we created a global mosquito-borne disease education toolkit, making it even easier for our operations around the world to conduct programs quickly and effectively when outbreaks are likely. It includes school education programs, guidelines for product sampling and public health activations like free spraying. 
 
The program is now in use in countries across Latin America, Asia and Africa.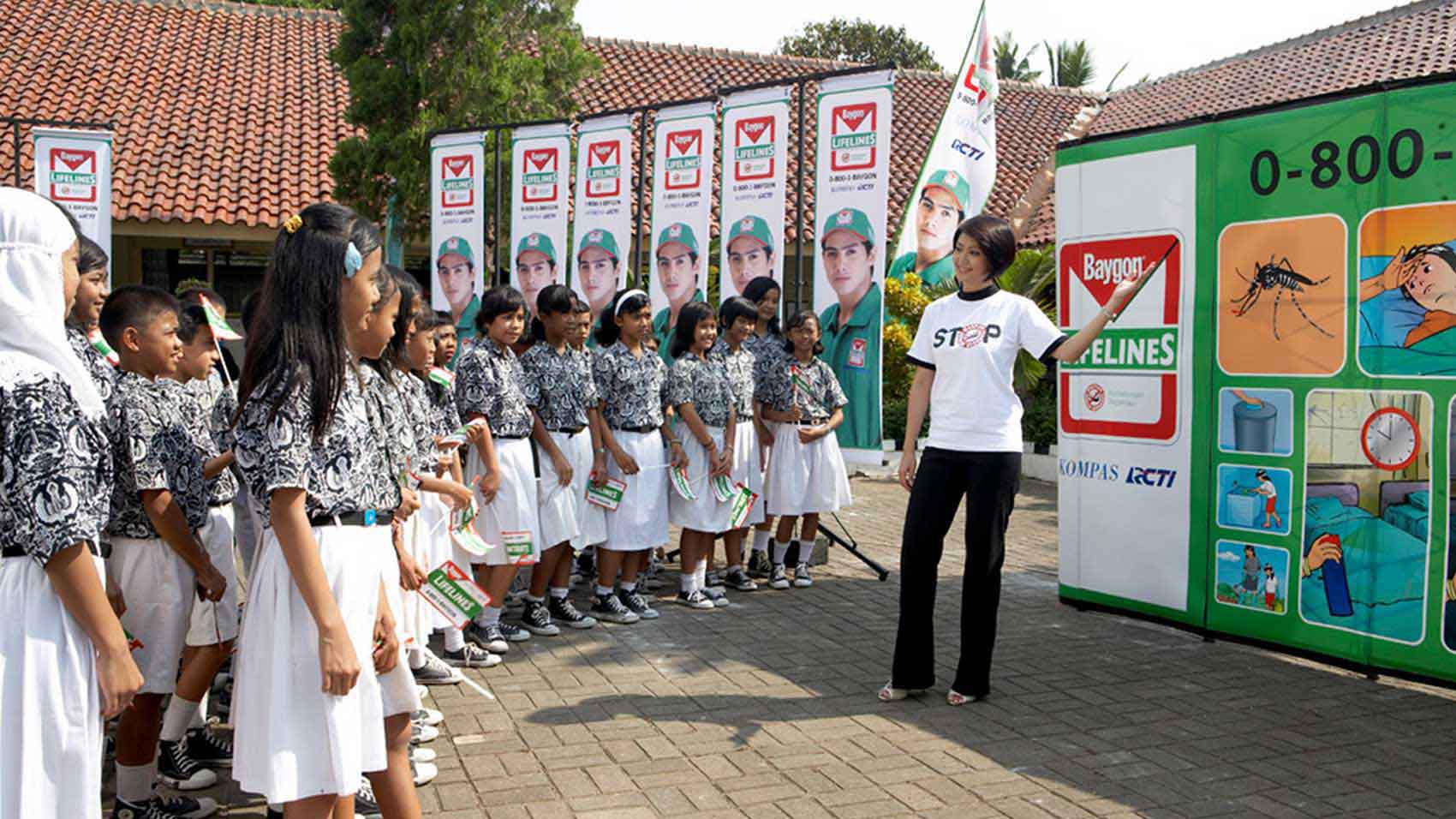 The Baygon® brand has conducted educational programs for students across Asia for decades
Informed by Research: Mosquito Control & Prevention
Another arm of our disease prevention efforts is field research – investigating what products are recommended for people in different usage situations, and how to encourage and enable their use. For example, we are several years into a collaboration with the Bill & Melinda Gates Foundation, sponsoring research to study the effects of spatial repellents in fighting exposure to malaria-infected mosquitoes. 
 
Other initiatives have sent SC Johnson researchers to countries including Ghana, Peru, Myanmar and Indonesia for first-hand understanding of the customs, traditions and lifestyles of rural families who are at risk for exposure to mosquitos that may carry diseases. From these experiences, our experts can identify opportunities to improve products or develop new ones that will work even better for families.
 
In 2012, SC Johnson and Cornell University's Center for Sustainable Global Enterprise launched the WOW™ club pilot in Ghana to explore a new way to help families by reducing the transmission of malaria with a new business model that brings repellents and insecticides to rural families. The resulting effort helped low-income homemakers care for their homes and families.
 
A current program with The Coca-Cola Company is helping make mosquito repellents more accessible in rural Rwanda, by stocking them at EKOCENTERS. These are modular retail operations run by women entrepreneurs.
 
SC Johnson partnered with the University of Notre Dame, the Sumba Foundation and the Eijkman Institute, with funding from the Bill & Melinda Gates Foundation, to demonstrate that spatial repellents could be a useful tool in helping to reduce the transmission of mosquito-borne diseases like malaria. Researchers tested an innovative spatial repellent – developed by SC Johnson exclusively for this study – in a community in Sumba, Indonesia. The results showed that some village clusters saw a 28% reduction in first-time infections, while the areas with the highest number of mosquitoes saw a 66% reduction in overall malaria infection.
 
We continue to test and learn with new ideas in multiple locations, but our goal never changes: to help families prevent exposure to mosquitoes that may carry disease.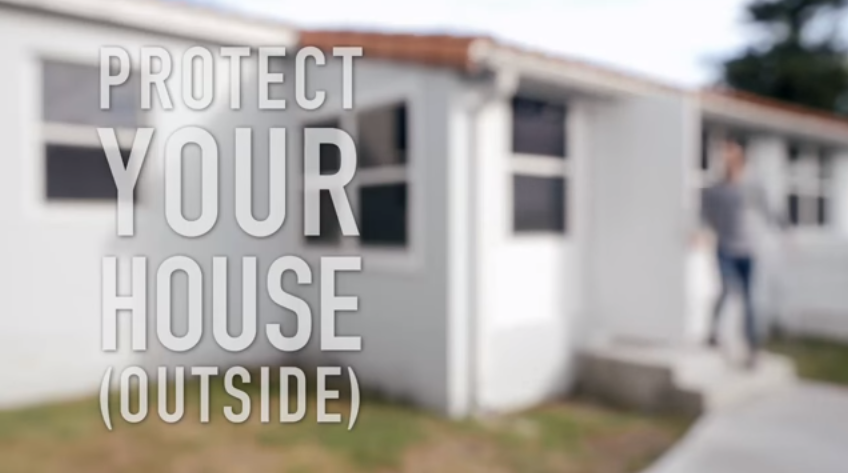 Making Insect Science Research Available
In 2016, with the emergence of Zika, we saw yet another educational opportunity. We gathered the insights earned in our six decades of insect science research, and created a special mosquito education website to help families concerned about mosquitoes and the diseases they may carry. 
Set up in just a few weeks and offered in 14 languages spanning the globe, the site became a focal point for tips, expert information, and videos for those who were at risk and looking for information to protect themselves.
We also partnered with Sesame Street on a 1,2,3 Stay Away Mosquitoes program that offered simple bite prevention tips for young families.
That year we also committed $15 million in products and support for families fighting mosquitoes that may carry diseases. We ultimately shipped more than 4.8 million units of SC Johnson repellent and insecticide products to NGOs and non-profit partners for distribution to those in need.
We look forward to a time when no family has to suffer the devastation of mosquito-borne disease. But until that day comes, we're committed to providing all the support that we can. With research, educational programs, donations and products, we're working hard to help families everywhere have the tools and information they need to fight mosquito bites and stay healthy.
Related Stories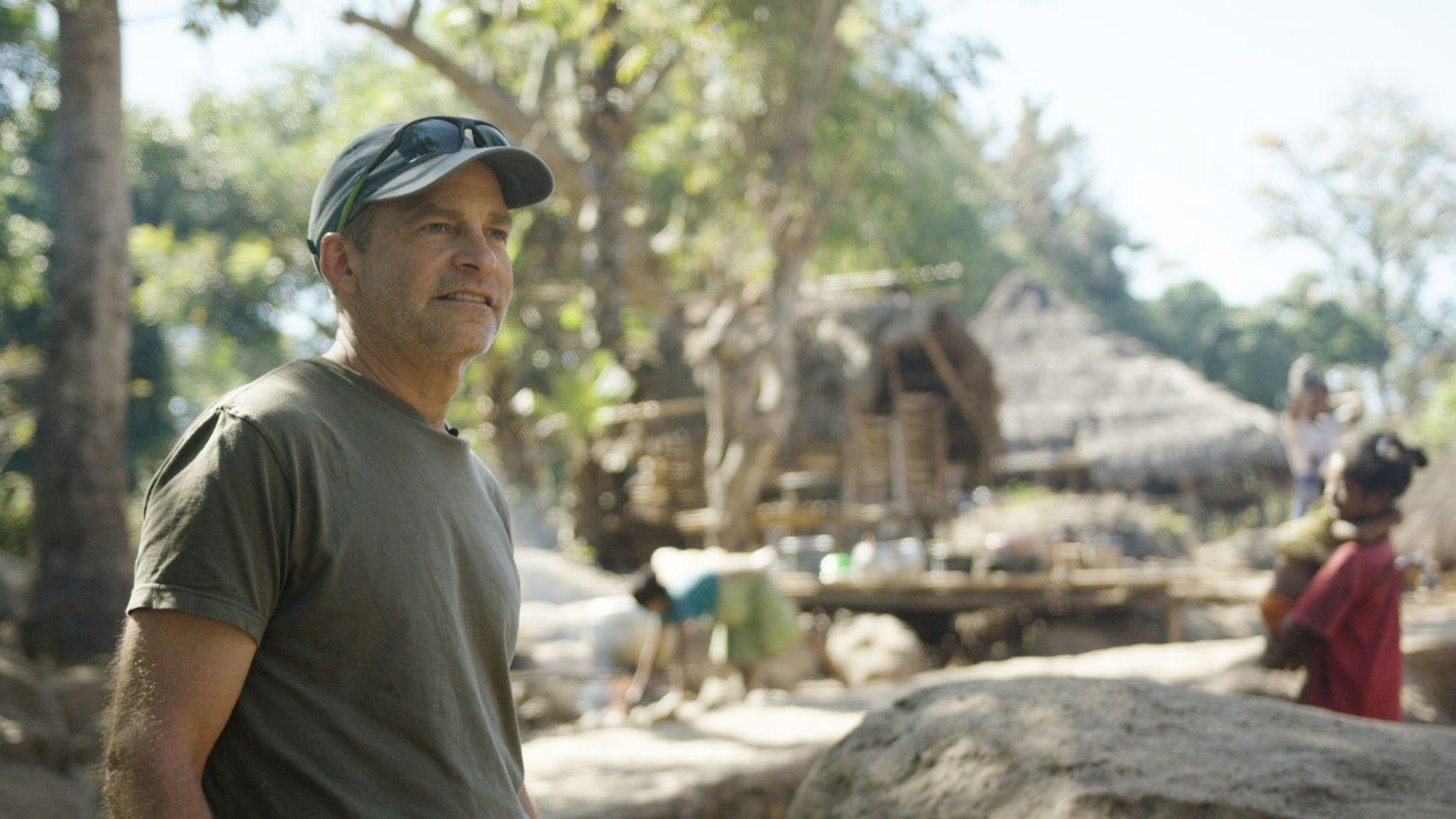 6 minute read