3 minute read
From Ballparks to Beaches: Milwaukee Brewers Shortstop Willy Adames Teams Up with SC Johnson to Tackle Plastic Pollution
For Milwaukee Brewers shortstop Willy Adames, making the world a better place is a mission worth going to bat for. Motivated by the plastic waste crisis' impact on the beaches of his home country, the Dominican Republic, Willy embraced the opportunity to work alongside SC Johnson to combat plastic pollution and create a more sustainable world. 

Protecting His Childhood Paradise:
In 2021, Willy joined SC Johnson and Players of the Planet in the Dominican Republic for a beach clean-up. Having grown up in the D.R., he witnessed firsthand the devastating impact the plastic waste crisis has had on the beaches and waters he grew up visiting. This connection continues to drive Willy's determination to take action and do his part to help create positive change.
From Ballparks to Beaches: Willy Adames Teams Up with SC Johnson to Tackle Plastic Pollution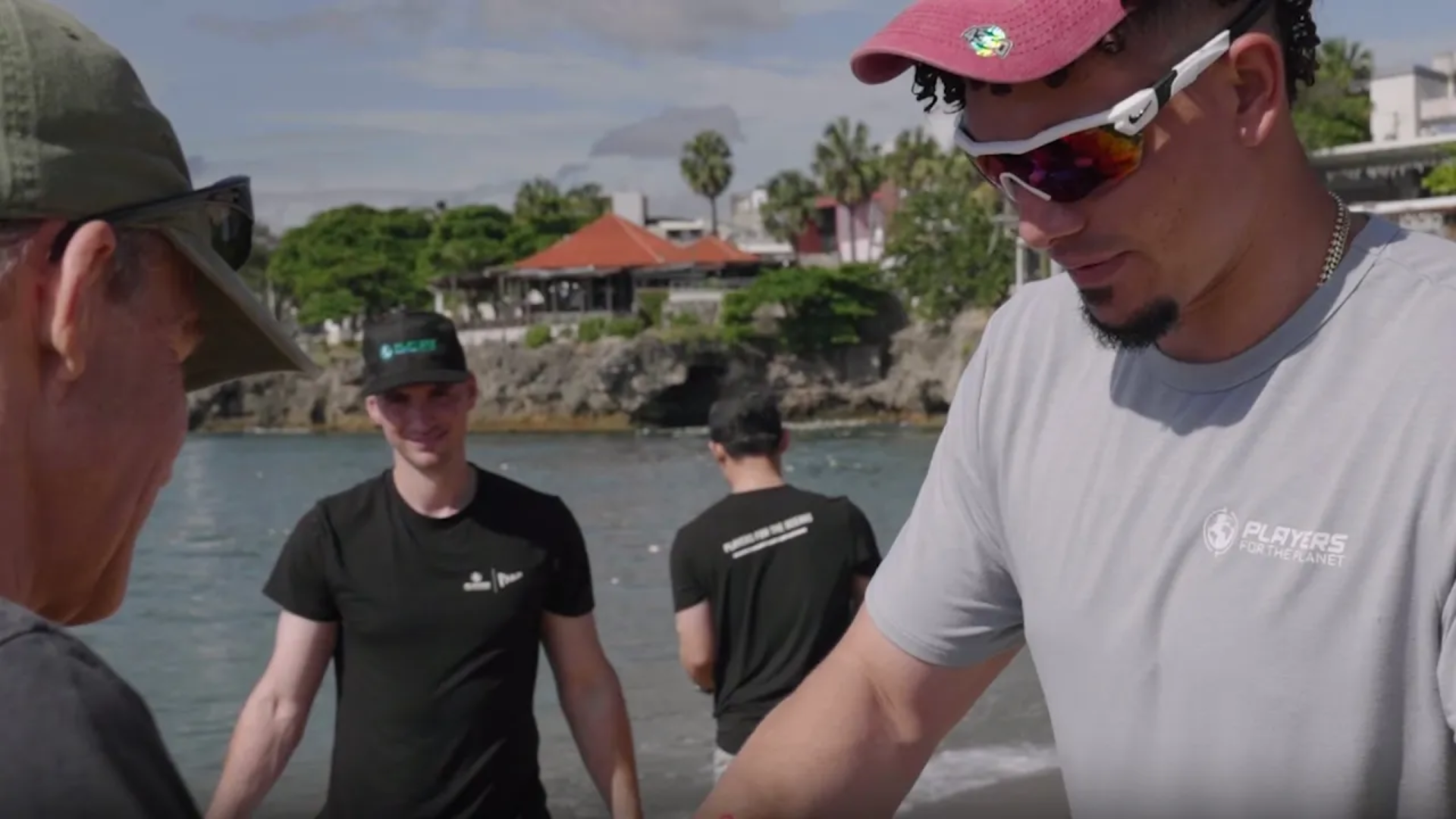 Inspiring Change and Empowering Future Generations:
Willy and the Brewers understand the significance of education and raising awareness to impact lasting change. Through our partnership, we work together to promote educational initiatives like the RecycleCrew, which equips young students with the knowledge to embrace environmentally friendly practices. 

Willy echoes the importance of empowering the next generation with tools to help them make more sustainable choices in their own lives, "I feel like people have to think about what we are going to leave to the kids, to the new generation. We have to think about them."

As a professional athlete, Willy's influence extends beyond the baseball field and his dedication helps bring awareness and inspiration to fans – especially the younger generations – that everyone has a role to play in preserving our planet. 
Working Toward a More Sustainable World:
Through our shared commitment, SC Johnson helped the Brewers become the first U.S. professional sports team to link a waste stream to a specific product, creating a closed-loop recycling approach. About 700,000 plastic cups are used annually at American Family Field, the Brewers home stadium. Through the Brewers recycling program, SC Johnson has now upcycled the plastic into part of the recycled content in Scrubbing Bubbles® bottles.
Through our shared commitment, we not only reduced plastic waste both within the stadium and beyond but also hope to set a powerful example for others to follow. Our partnership is a testament to the potential for sports and corporate entities to promote positive change, both for the environment and the communities they serve.
By joining forces, SC Johnson, Willy Adames and the Brewers have embarked on a remarkable journey toward a better and more sustainable world for all. 
Learn more
about our partnership and how we can all work together to help reduce plastic waste.