3 minute read
Renewable Energy Powers SC Johnson With the Use of Wind, Solar, Food Waste, and Trash
Energy consumption around the world continues to rise. In fact, it's expected to grow by nearly 50% by 2040. That's why as far back as 2001, SC Johnson was working to add new sources into our renewable energy mix. To safeguard the planet, reduce our footprint, and keep costs down, we knew alternate sources of energy would be a valuable investment.
Now, more than 15 years later, we have 10 renewable energy initiatives around the world, employing  the use of wind energy, solar, waste palm shells, rice husks, and even garbage. Today, a third of our global energy use comes from renewable sources.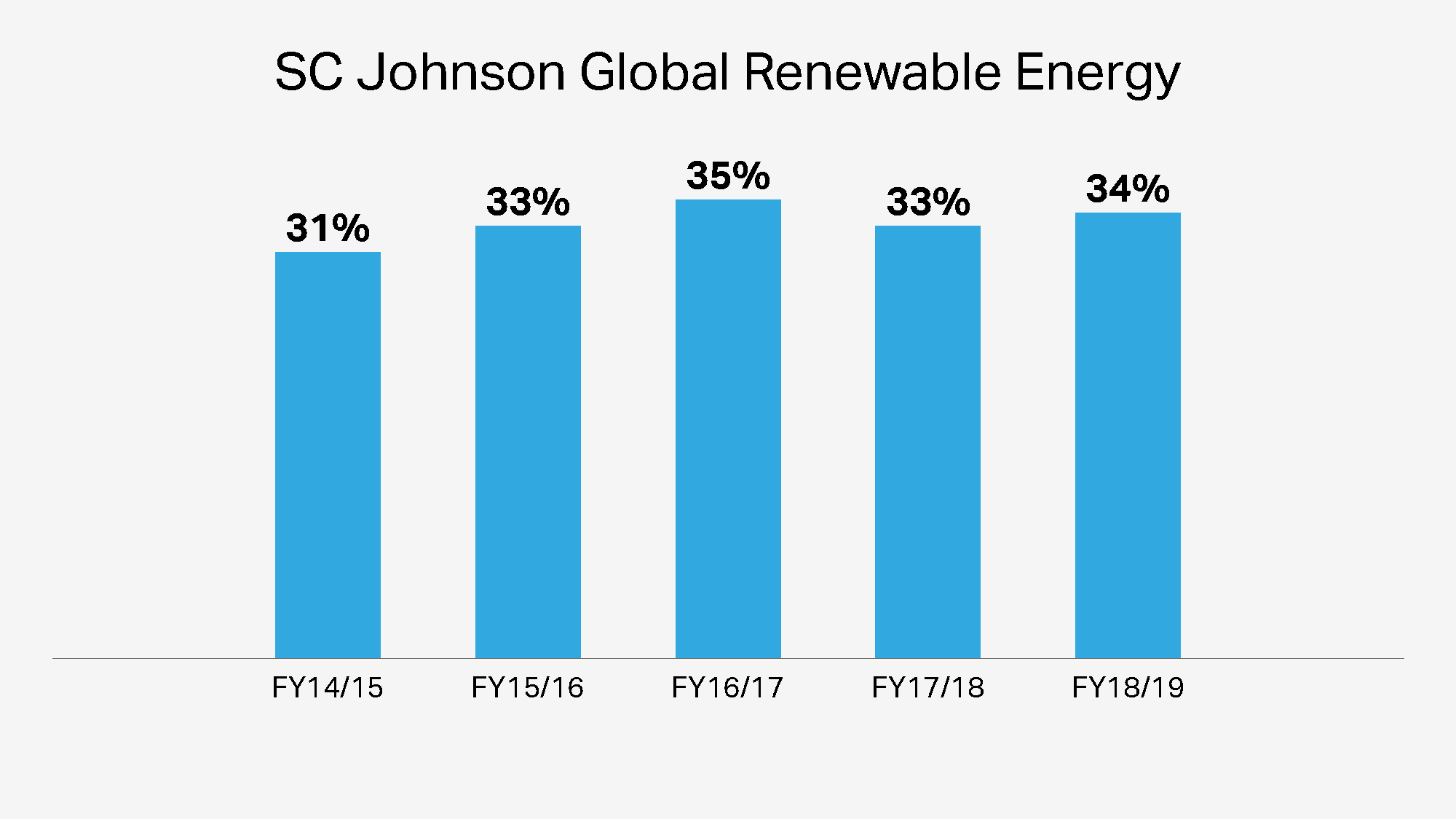 How SCJ Generates Clean Energy Around the Globe
Wind energy is SC Johnson's biggest renewable energy investment. As of 2019, three of our manufacturing sites run on 100% wind energy – those in Bay City, Michigan; Mijdrecht, Netherlands; and Gorzow, Poland. Two other sites, in the United States and Mexico, get a portion of their power from wind.
In 2009, we powered up our first company-owned wind turbine at Mijdrecht, which is home to our largest European manufacturing site, known as Europlant. The 80-meter tall turbine generates about half the energy needed to run the three million square foot-site, while the remaining energy is purchased wind power.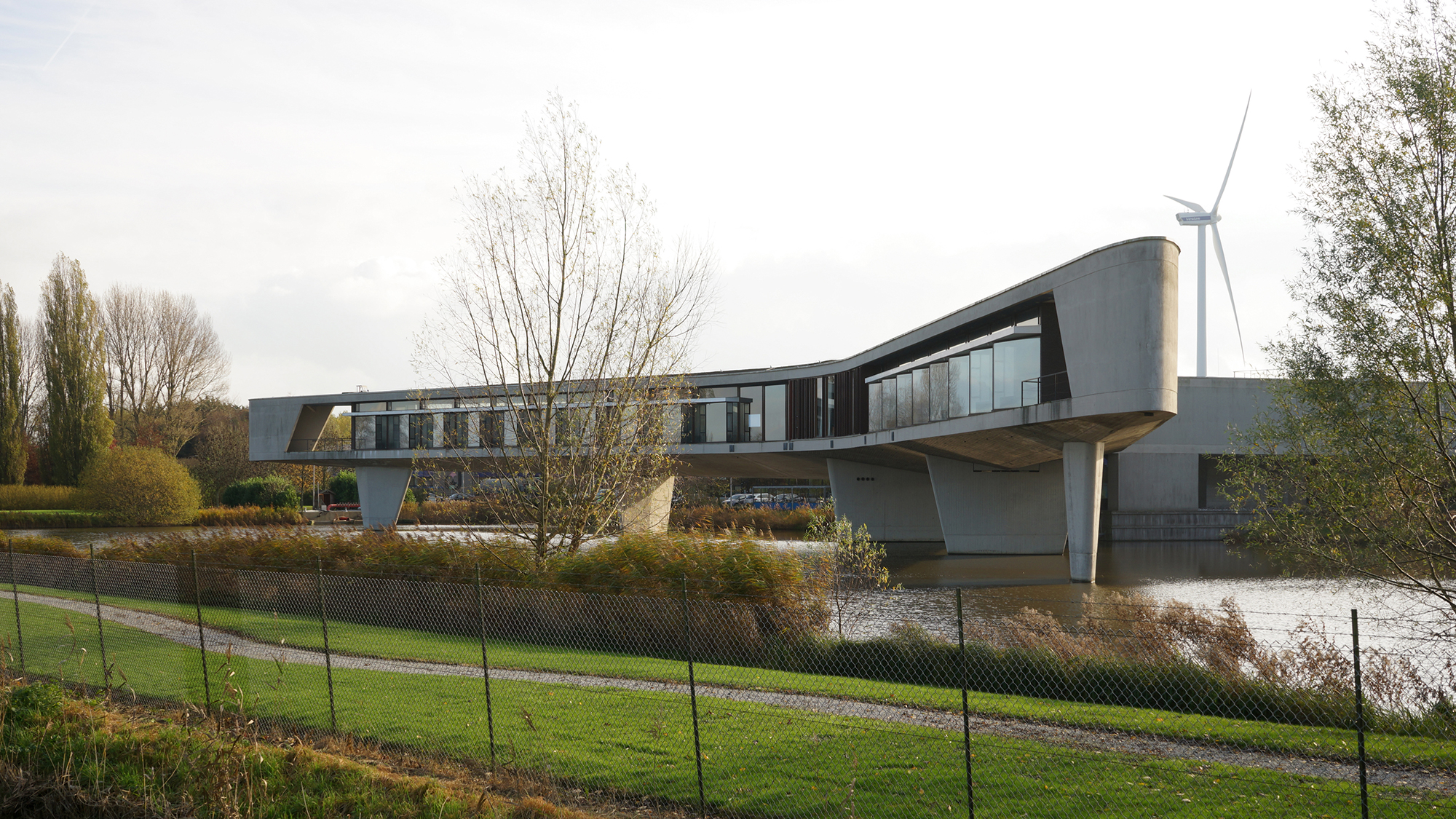 SC Johnson's Europlant, in Mijdrecht, Netherlands.
Photo credit: Marilène-Dubois.
Bay City, home of our Ziploc® brand bags, and Gorzow, which makes trusted global brands like Glade® and Raid®, both purchase 100% of their wind energy from nearby wind farms.
And, about that garbage. We weren't kidding. At our largest global manufacturing facility, Waxdale, a cogeneration system uses waste methane gas from a nearby public landfill to generate part of the facility's electrical energy. A second cogeneration system uses clean-burning natural gas. Together, the two supply about 85% of Waxdale's energy needs.
The other energy source at Waxdale is a pair of 415-foot wind turbines that powered up in 2012. They now produce about 8 million kilowatt-hours of electricity each year – enough to power 700 homes – and supplies 10-15% of Waxdale's electricity.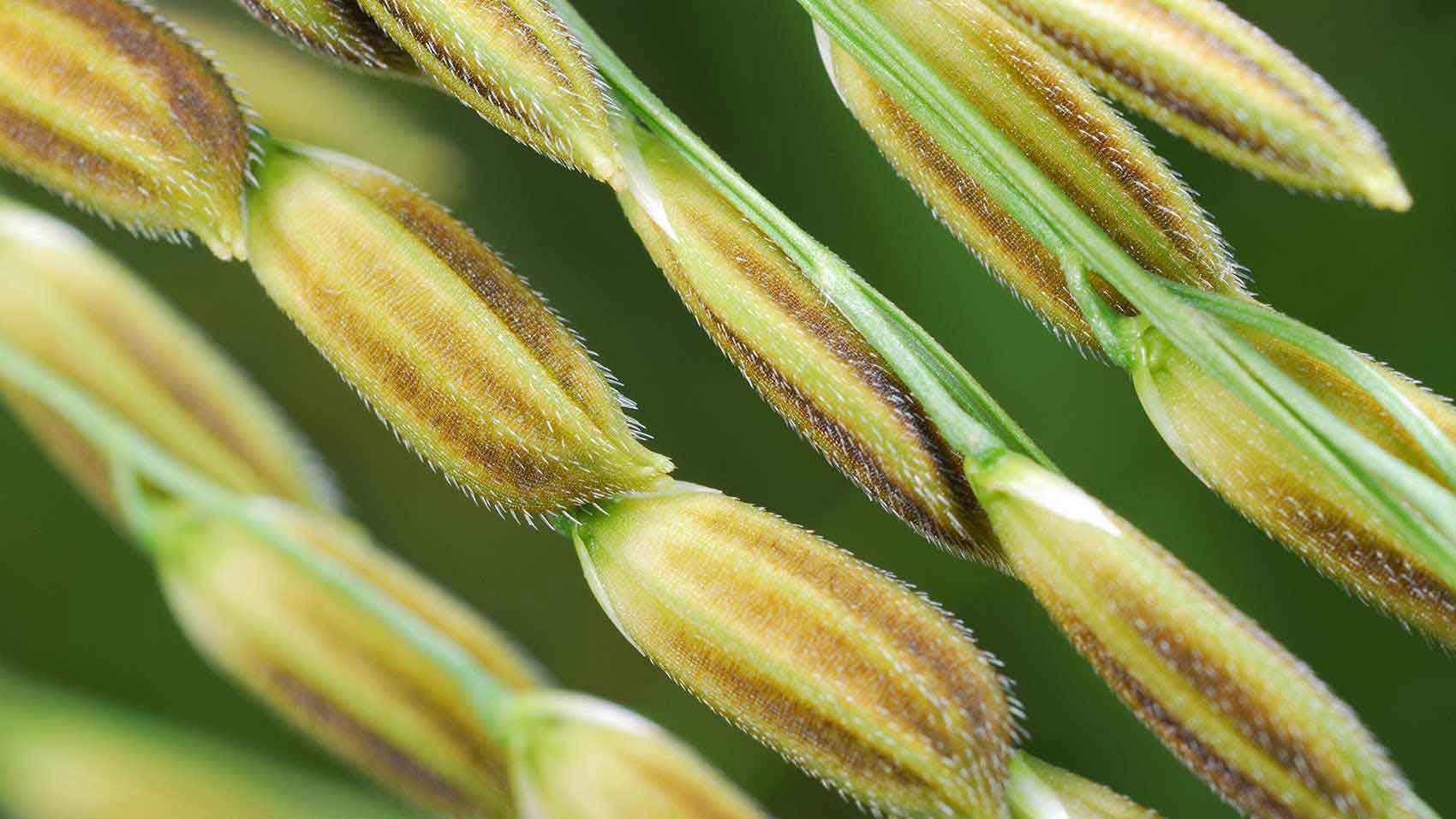 SC Johnson operations in Medan and Surabaya, Indonesia, use food waste as a fuel source to heat water for production processes. Medan uses waste palm shells and Surabaya uses waste rice husks.
Waste Not, Want Not: Facts About Conserving Energy in Indonesia
While the use of wind energy is a major focus of our renewable energy efforts, we use other technologies too.
In Surabaya, Indonesia, we launched a biofuel program in 2012 using waste rice husks. These are used as a fuel source for heating water used in mosquito coil production. This biofuel initiatives in Indonesia cut more than 7,000 metric tons of greenhouse gas emissions annually due to the fossil fuel use we avoid.
Also, solar projects in China, Indonesia, India and Mexico help provide hot water heating for company operations, including aerosol production and quality control processes.
Ongoing Progress
Together, our renewable energy projects through 2018 have allowed SC Johnson to reduce greenhouse gas emissions for our worldwide factories by 62% since our 2000 baseline. In addition, we committed ourselves to another aggressive goal for 2020, reducing our absolute U.S. greenhouse gases by 15% using a 2015 baseline of 105,353 metric tons of CO2e. In 2018, we significantly exceeded our 15% reduction goal. Our total 2018 greenhouse gas emissions were reduced with 29.4% to 74,384 metric tons (Scope 1: 50,043 MT CO2-eq and Scope 2:24,341 MT CO2-eq) close to doubling our reduction target.
Our pursuit of renewable energy solutions is far from over, but we're always grateful to receive recognition for the progress we've made so far. In 2018, we were recognized with the Climate Leadership Award for Excellence in Greenhouse Gas Management Goal Setting. It was our fourth Climate Leadership Award for GHG management.