5 minute read
National Manufacturing Day: How SC Johnson Facilities Across the Globe Create a More Sustainable and Healthier World For All
As a family company and a leading manufacturer of household goods, our teams work hard each day to help deliver innovative, high-quality products for consumers and their families. 
On this National Manufacturing Day, we applaud all SC Johnson people who use their talents and are dedicated to helping achieve a more sustainable and healthier world for all.
A More Sustainable World
Since 2001, we have been working to add new sources into our renewable energy mix. To safeguard the planet, reduce our footprint, and keep costs down, we knew alternate sources of energy would be a valuable investment.
As part of our efforts to lessen our environmental footprint, we have also been committed to making sure any waste from our manufacturing operations doesn't enter landfills. 
Here are some examples from around the world:
• Waxdale (Mount Pleasant, Wisconsin): Our largest global manufacturing facility, uses two cogeneration systems that create electricity and heat for high pressure steam production. Using waste methane gas from a nearby public landfill and clean-burning natural gas, the turbines generate 75% of Waxdale's electrical energy needs.
• Operations around the world use creative solutions to minimize waste, like collecting and reusing wastewater, diverting paper and plastic waste for recycling, or blending production waste with onsite biomass to heat water for production.
• Bay City, Michigan; Mijdrecht, Netherlands; and Gorzow, Poland manufacturing sites all run on 100% wind energy. 
• Toluca, Mexico: Zero waste to landfill for 3 years by segregating waste like paper and plastic for recycling.
• Nairobi, Kenya: Zero waste to landfill from this site and is continuing to reduce waste that is sent for incineration. 

• Europlant, The Netherlands: Collects and reuses wastewater; reuses end-of-run finished product that would otherwise become waste.
• Surabaya, Indonesia: Blends production waste with on-site biomass to heat water for production – repurposed waste metal drums into recycling receptacles for the community. 
Today, 82% of our manufacturing sites send zero waste to landfill. Our goal is for 100% of our sites to send zero waste to landfill by 2025. Along with this, 34% of the energy we use to power our operations now comes from renewable sources.
We've cut the greenhouse gas emissions from our manufacturing facilities by 68% since 2000 (indexed to production).
A Healthier World
Last April, in response to a national shortage of hand sanitizer leaving frontline workers at risk for COVID-19 infection, SC Johnson teams rallied together to convert a line typically reserved for testing new products to hand sanitizer. SC Johnson team members, who had been working from home and typically don't staff production lines, volunteered to help make this project happen at our Waxdale facility.
To get the new line running quickly, SC Johnson struck up a partnership with Dow Chemical to supply enough bulk sanitizer for an initial run of 25,000 bottles. SC Johnson's Supply Chain team then began securing local raw materials sources so that the Waxdale plant would be able to make the additional juice required for a monthly 75,000 unit run.
To find the additional people needed to run the new line, the team sent out a note asking for volunteers and the response was incredible. In the short time since manufacturing began, the new line produced 30,000+ bottles.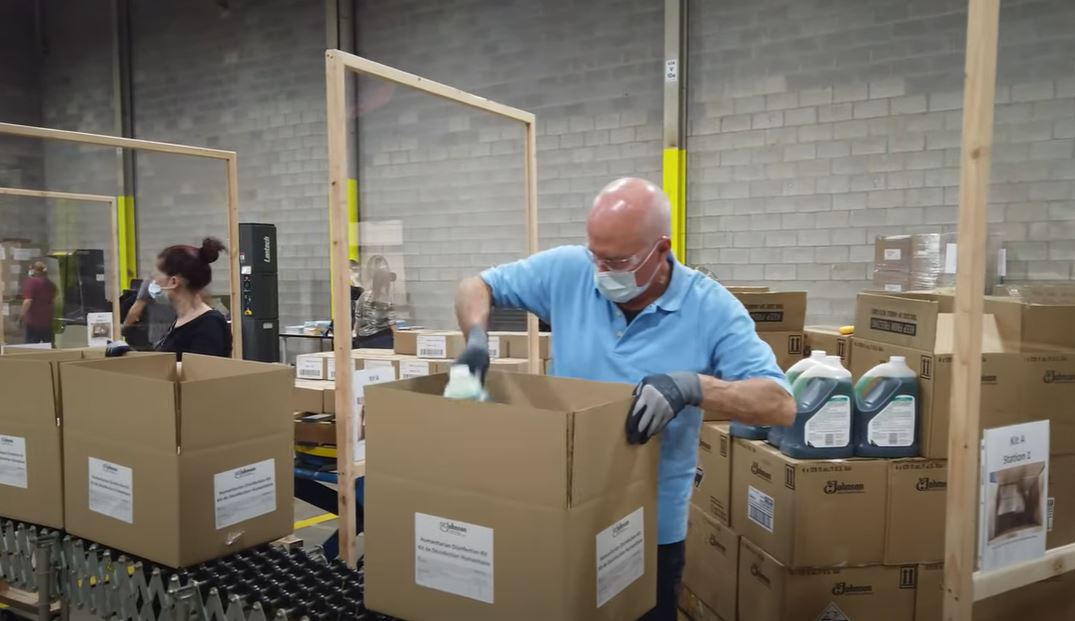 SC Johnson employee packing up disinfectant kits
As a global manufacturer of household and professional cleaning and disinfecting products, we appreciate our SCJ manufacturing employees across the globe. With their great work, we have been able to create a better world for this generation and for generations to come.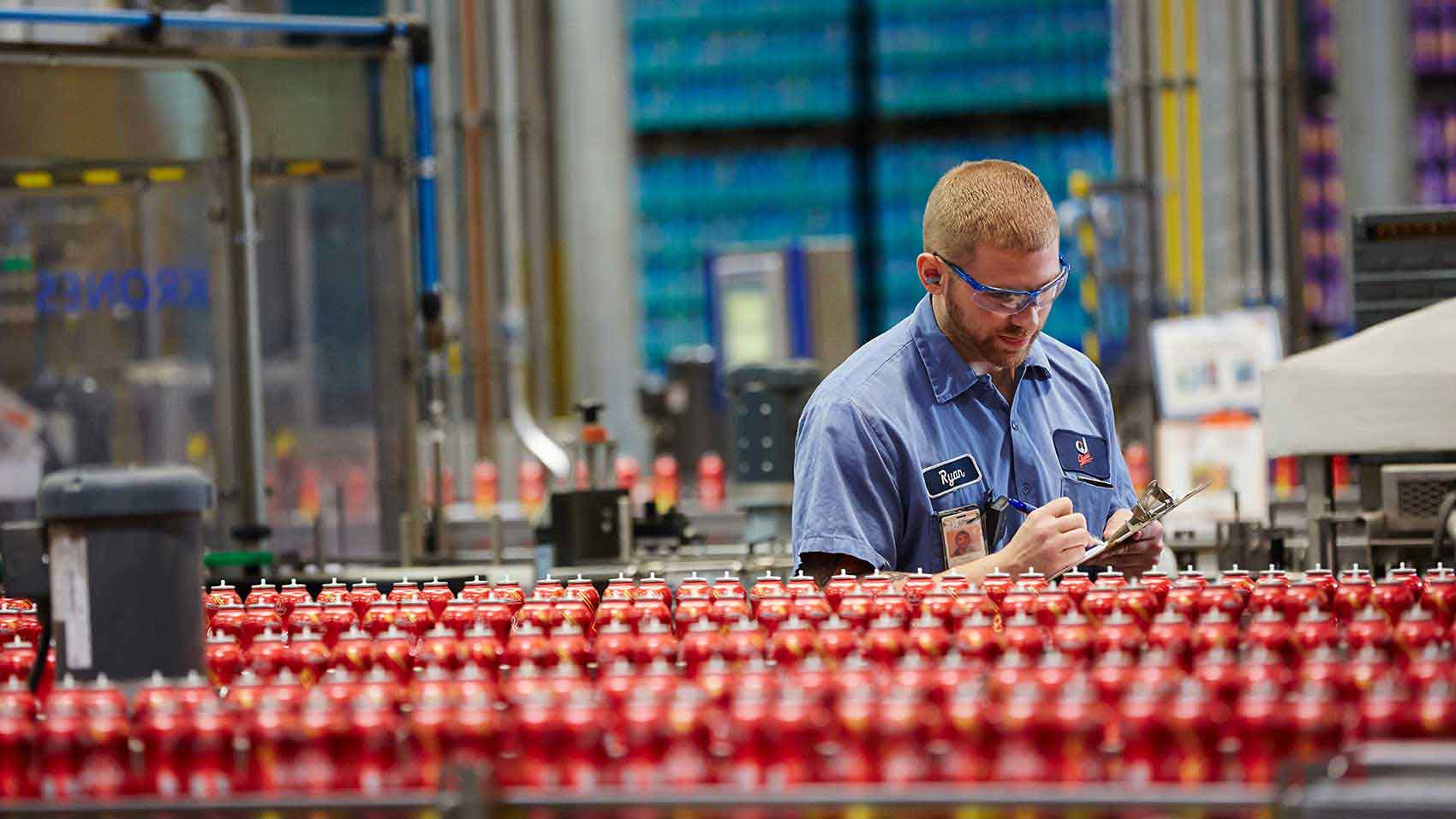 SC Johnson Waxdale manufacturing site