4 minute read
8 Ways SC Johnson is Supporting a More Sustainable World for Your Family
You may know SC Johnson as the company that makes some of your favorite household products including Windex®, Pledge®, Glade® and OFF!®.  But did you know we're also a long-time leader in working for environmental sustainability? 

We've been continually improving our product chemistry since the 1970s. We've been using renewable energy sources to power our factories for more than 15 years. Our partnership with Plastic Bank has helped stop a billion plastic bottles from entering the world's oceans.

And those are just a few examples. Here's a look at 8 ways we're working for a more sustainable world:
1. Choosing responsible ingredients. For 20 years, our SC Johnson Greenlist™ program has helped us choose product ingredients to better protect human health and the environment. This includes assessing ingredients for long-term environmental hazards, meaning the potential to persist, accumulate or being toxic in the environment, and for acute risks, like aquatic toxicity. 
2. Using renewable energy.
Did you know we have two 415-foot-tall wind turbines that help power our largest global manufacturing facility? And that's just one plant. Around the world, 35% of the energy we use to power our operations now comes from
renewable sources
. We've cut the greenhouse gas emissions from our manufacturing facilities by 68% since 2000 (indexed to production).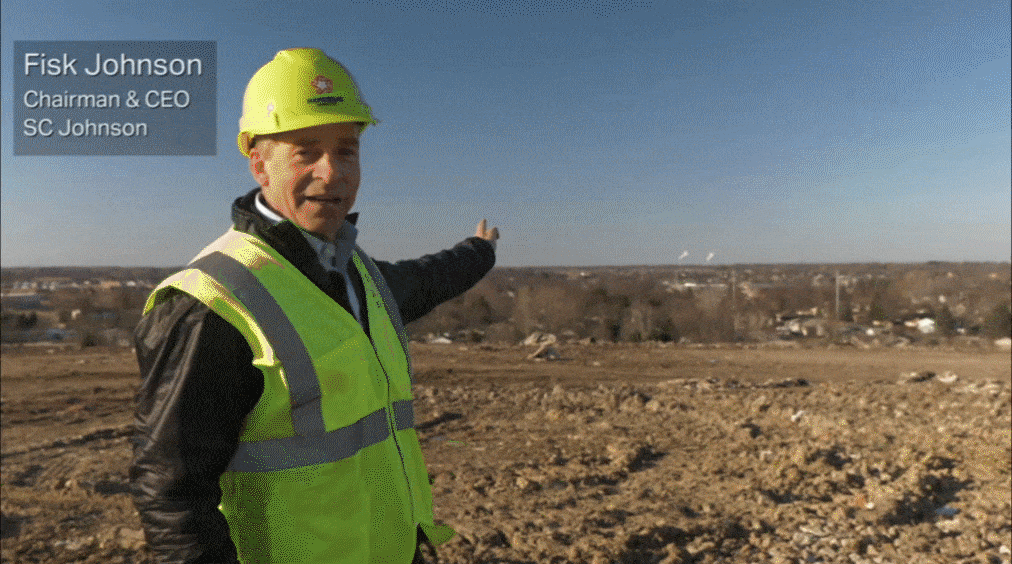 3. Reducing waste from our operations.
We've been working to reduce waste from our operations for more than a generation. Since 2019, all of our global consumer brand factories send zero manufacturing waste to landfill, and our other facilities are working toward that goal. Operations around the world use creative solutions to minimize waste, like collecting and reusing wastewater, diverting paper and plastic waste for recycling, or blending production waste with onsite biomass to heat water for production. 
4. Fighting deforestation.
We source 100% of SC Johnson pulp, paper and packaging from sustainably managed sources or recycled materials. Plus, we support conservation projects that protect and preserve fragile ecosystems. In 1998, we helped create The Caatinga Association to study and
protect the Caatinga ecoregion of Brazil
. In 2017, we completed the largest-ever acre-for-acre match program with Conservation International to conserve Amazon rainforest and replant approximately 3 million trees. 
5. Innovating with our products.
From reducing packaging to making electrical devices more energy efficient, we're always looking for innovative ways to make our products more sustainable.
Here's a look
at some recent advances, including our newest scented oil warmer from Glade® that lets users save energy and our Ziploc® paper sandwich bags that are easily recyclable.
6. Helping families recycle.
We believe people would be more likely to recycle plastic film items like grocery bags, food packaging and Ziploc® brand bags if you could toss them in your curbside recycling like you do with aluminum cans. To make the case, SC Johnson is helping pilot curbside plastic film recycling programs in
multiple cities
. 
7. Closing the loop on plastic waste. We've been incorporating post-consumer recycled plastic into our packaging for decades, but we keep looking for ways to do more. Now, we're closing the recycling loop by creating a market for recycled material. SC Johnson partnerships with the Milwaukee Brewers and the Milwaukee Bucks are collecting plastic cups used at the stadiums and using the recycled plastic for limited edition Scrubbing Bubbles® bottles. 
Watch our partnership video here.
8. Fighting ocean plastic.
Since 2018, we've been
working with Plastic Bank
 to build ethical recycling ecosystems while promoting sustainable packaging. Together, we're creating 500 plastic collection points across the globe where collectors can bring plastic that was otherwise bound for the ocean and exchange it for income. The plastic is then recycled for new uses. (
See how it's done here.
) Today, Windex® trigger bottles in the U.S. and Canada, and Mr Muscle® Platinum Window & Glass cleaner in the U.K., are made from 100 percent recycled ocean-bound plastic. 
We're committed to reducing our carbon emissions, energy consumption and waste; accelerating the transition to a circular economy; and helping drive sustainability efforts that deliver lasting change. Together, we believe these commitments help make a better world for this generation and for generations to come.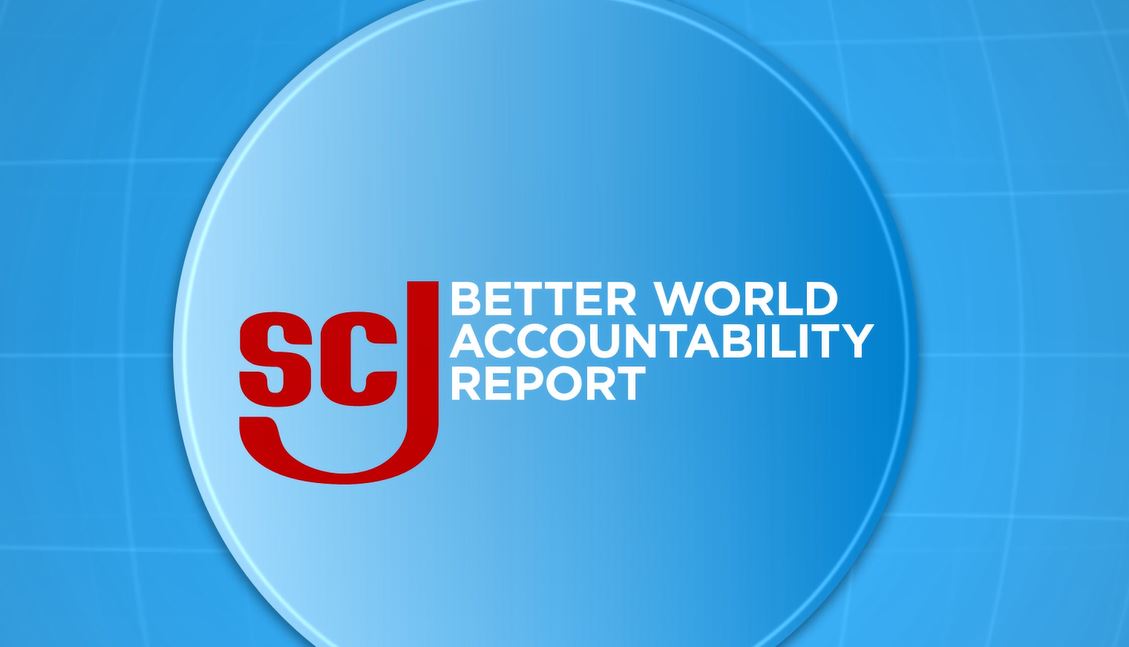 We've been publicly reporting our sustainability progress for over 25 years, and now we're giving even more updates. Follow our living Better World Accountability Report on our social channels.